This Arcade Case Takes Teenage Engineering's Pocket Operator Synth To The Next Level
This awesome DIY mod from Dich Studios transforms any Pocket Operator into a more convenient performance synth with arcade buttons and some useful extra features.
This has to be one of the coolest mods we've seen this year for any synth period. Dich Studios have released their new PO Arcade Case as a complete kit for $110 and a BYOB (buy your own buttons) kit for $68.
If you want to use arcade buttons with your Teenage Engineering Pocket Operator synth, this DIY kit makes the modding process as easy as possible. Additionally, there's a few extra functions available using the Dich Studios PO Arcade Case.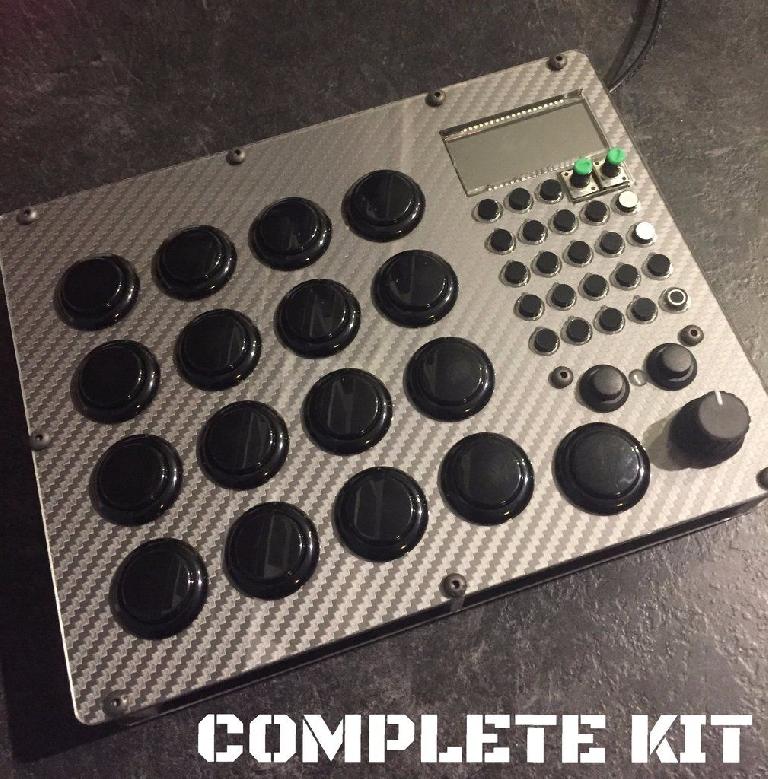 Pre-orders are available from today. PO Arcade Cases are available in a number of variations, your PO canbe positioned on left or right. Case color can be carbon grey, carbon black, clear or you can request something special. Arcade buttons are available in black or white or, again, you ca request something special with the Complete Kit.
Some of the functionality available via the Arcade Buttons include beat repeat, hold, adjusting BPM with Beat Repeat, and access to Quantize modes which are demonstrated in this short video:
What's Included in the PO Arcade COMPLETE Kit:
New DS DIGIBEAT circuit. The brain of this mod. The Digibeat provides those with less then perfect finger drumming skills the tools needed to perform, or for the seasoned pro to reach the next level of performance. Independent adjustable BPM, Button tracking, 4 quantize/beat divisions, and triplets modes ensure consistent timing to help manually beatmatch to the Pocket Operator's internal BPM. A separate latching button compliments the momentary beat repeat arcade button, by essentially holding down the button for you allowing you to use both hands to perform. An indicator light is included to show latching status. The shift button is used along with the 16 arcade buttons for entering BPM, or selecting quantize modes. Any BPM from 40-450 can be entered for unique timings. Finally a center notched knob is used to control the beat repeat rate. Great for quick drum rolls! Turn to the left and you have x2 x4 x8 x16 rate increase, a turn to the right allows a smooth speed increase. When the knob is returned to center in either mode, the Button tracking makes sure to bring you back on time before the rate change. This circuit board comes presoldered and adheres to the back of the PO. All the connections needed are connected to this board by way of reconfigurable wire harnesses to minimize wiring mistakes or for custom button configurations. This board is powered by tapping into the power connections of the PO. Standard batteries or a DS Battery Eliminatorcan be used. This circuit also features a SLEEP mode to minimize battery usage when not in use.
1 8.5"x6.5"x1.5" Acrylic Clear Case optional "skin" and rubber feet included
17 24mm Arcade Buttons ultra high quality Sanwa Buttons.
2 16mm Secondary Buttons one latching, one momentary
1 CHROMA CAP knob several color options available.
Wiring Harness and all other electrical parts needed to complete the kit.
ALL PRE-ORDERS WILL SHIP 2-4 WEEKS AFTER ORDER HAS BEEN PLACED.