With a number of high-profile clones of the much-loved original TR-808 drum machine already on the market, 8raw8 have another for us to consider. Each unit is hand-built in France and feature Moog-style rotary knobs.
We featured this pack on 22nd June 2016. You can read our initial article here.
And now you can watch and see this analog drum expander in action in this good quality video:
One thing missing from the 8raw8 compared with the original TR808 is a sequencer. But, in today's studios, most of us have a step sequencer thanks to Korg, Arturia & NI, or are happy to hook it up direct to our DAWs. 8raw8 is designed to fit in neatly to your existing studio or live setup. So, the lack of a sequencer on-board the machine isn't a deal breaker for many of us.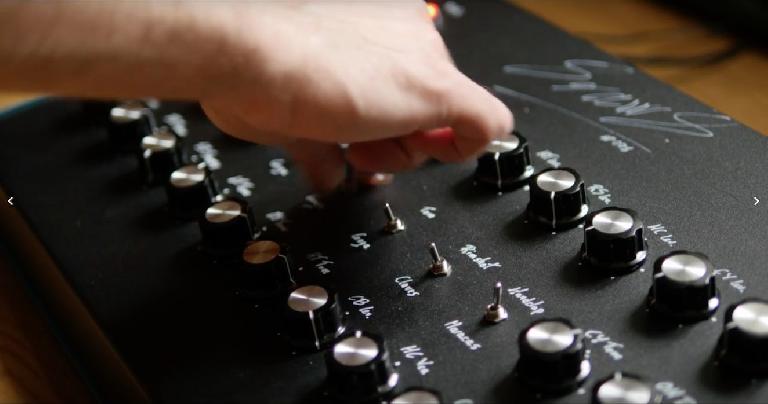 This 808 clone appears to be beautifully constructed and we're looking forward to getting hands on with the 8raw8 for a full review once units become available.
Features:
11 Analog drum voices + Accent
Separate Output for each voice
Master Output
Through Hole electronic components
Ultra Fast MIDI processing
BassDrum Tune Mod
HandClap VCA Mod
Rock solid Aluminium Chassis
Quality Alpha™ potentiometers
Moog Style rotary knobs
Dimensions: 435x290x90mm (WxDxH)
Weight: 3kg
The price for the 8raw8 is listed at € 599 EURO but is currently not available to buy from what we can see...