This Advanced Eurorack Oscillator Module Met Crowd Funding Goal In 2 Hours
Is this the most technically advanced eurorack oscillator module available? That's what Paul Schreiber says of his E370 Quad Morphing VCO synth module. Here's the data and videos to back it up.
The E370 Quad Morphing VCO Eurorack-compatible module was created up by Paul Schreiber that within two hours of going live on Kickstarter had already met its goal! The module contains 4 independent digital voltage-controlled oscillators and a digital VCO.
Paul refers to it as "the most technically advanced eurorack oscillator available".
Here's some more details, videos, pics and links to the E370...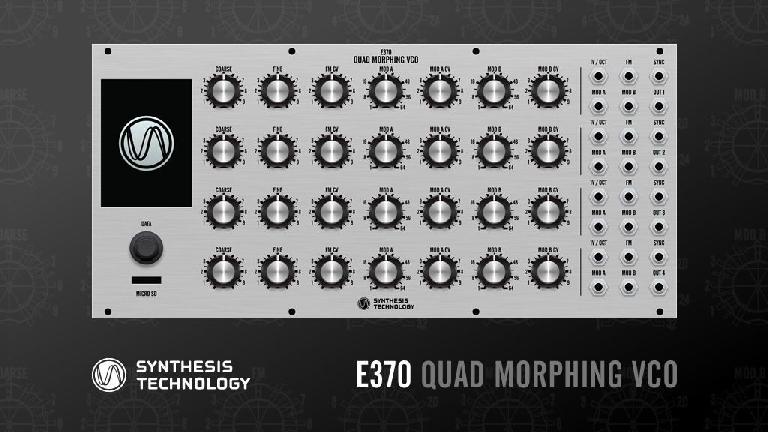 "The E370 Quad Morphing VCO is a DSP-based, quad oscillator Eurorack module from Synthesis Technology. Using improved algorithms from the E350 Morphing Terrarium, the E340 Cloud Generator and the new E330 Multi-Mode VCO, the E370 is the most technically advanced Euro oscillator available. The four VCOs can be individually controlled, used in a set of two pairs, or ganged in "Unison". A full-color TFT display is used in a 'shallow depth' menu system and can show each VCO's output in real-time (oscilloscope mode). A micro-SD card slot allows users to load in their own custom wavetables and to save & load presets into the E370."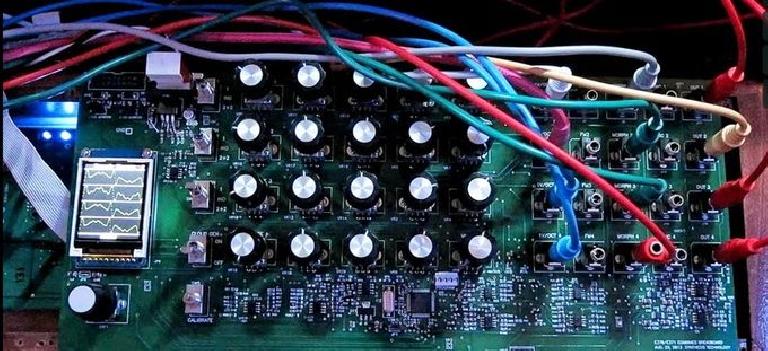 Here's a demo of the prototype: