Musica Automata is the name of an upcoming album by Leonardo Barbadoro, an Italian electronic music producer and electroacoustic music composer from Florence, Italy, also known under the alias Koolmorf Widesen. The new album he's working on will include music for robots controlled from a laptop computer.
These robots include more than 50 acoustic instruments (piano, organs, wind instruments, percussions etc) which are part of the Logos Foundation in Gent (Belgium). They are controlled by MIDI messages that contain precise information for their performance. Musica Automata is a multi-sensorial experience where the listener can hear and view where the sounds come from; one can observe the robots and find a precise correlation between the movement of the instrumenst and the sound perceived.
Now, we've come across MIDI controlled musical-instrument playing robots before. For example, Polyend's Perc (see our review here) and Dada Machines Automat (read our review here). What's different with the Musica Automata Kickstarter is you'll be pledging small amounts for the finished album as opposed to a large sum for the actual robots.
You might be forgiven for thinking music played by robots would be cold and unemotional. This has provided a challenge to Leonardo who aims to demonstrate the expression and emotional side of the music in a qunique manner.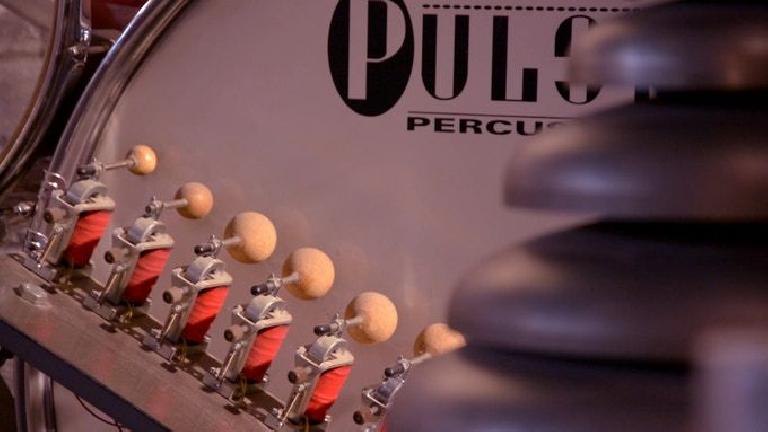 The project will be financed through the crowdfunding website Kickstarter from 21st May to 8th July, where it will be possible to buy the album in vinyl, CD and digital download. A ticket for an exclusive concert with the robot orchestra will be also available to pre-order.