These Modular Metal Synth Stands Aim To End Desktop Studio Chaos
Gone are the days of oversized laptop stands, diverted bookends or rigid wooden constructions cluttering up the musical workspace. Your synths, music gear and studio spaces deserves better!
MIRAI, the industrial design and multimedial product development studio founded in Berlin in 2012, launches the Varidock series, the first modular metal stand for desktop synthesizers and mobile studio equipment.
Made of laser-cut steel and aluminum, the system's components are shaped to the tenth of a millimeter using computer-controlled processes, guaranteeing high-precision geometry for all modules.

The highlight of the system are the so-called "trays", which are custom-made shells that are precisely adapted to the respective housing shape of a specific device series and securely enclose it. In addition to the stability this ensures, the compact components also have the advantage that no unnecessary space is wasted when setting up a device.
The trays are held by a base module whose angle of inclination can be continuously adjusted between 16 and 55 degrees.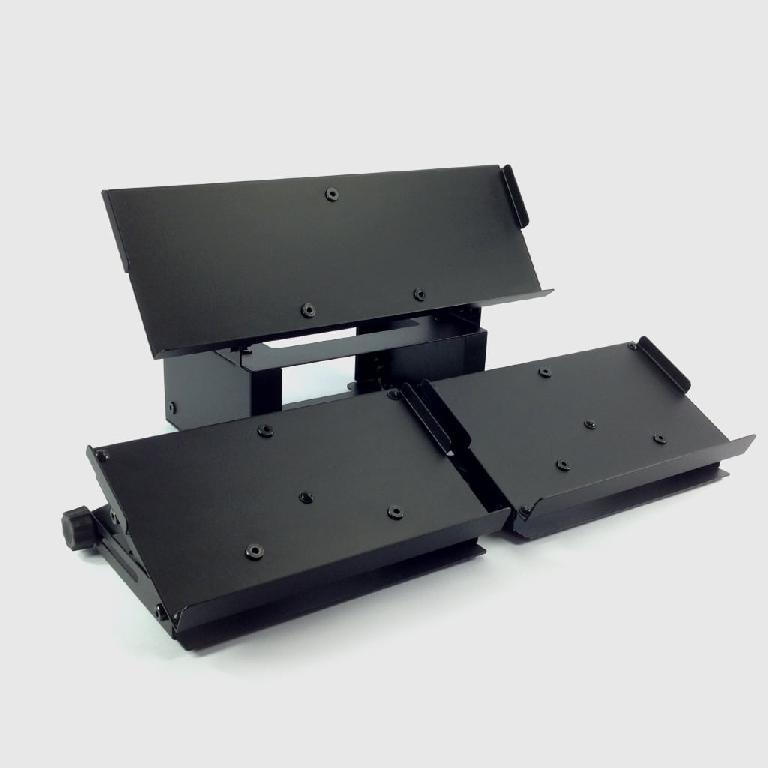 In order to perfectly adapt the ergonomics and stability to one's own needs and space conditions, there is also an "elevation module" available for vertically raising the setup in three steps, as well as an extended foot for extra stability.
With the currently available trays, the system already covers quite a wide range of popular desktop synthesizers from Roland's Boutique series to Behringer's Neutron or TD-3 to Waldorf's Rocket/Streichfett/2-Pole trio. A universal tray without side brackets as holder for tablet computers or similarly sized equipment is also available.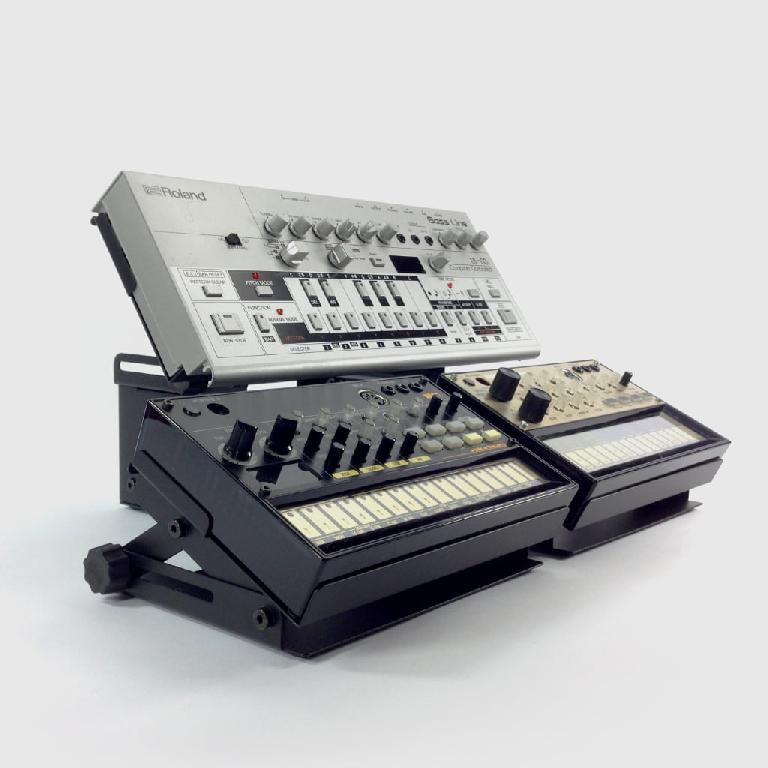 Further modules will already follow in the near future.
The entire assortment is already available through MIRAI's online store varidock.com and is being shipped worldwide.
Web: https://varidock.com