These Eye-Catching Desktop Synth Stands Demand Your Attention
Cremacaffé are the makers behind some of the most innovatively designed desktop stands for synths and music machines we've seen. They are made from plywood and feature rubber anti-slip feet.
As more of us continue spending our hard-earned cash on music making machines and synths like the OP-1, Korg Electribe and Elektron Digitakt, Roland Boutiques, Novation Circuit, Maschine Mikro, etc, demand for stands and cases for them increases.
While some manufacturers make their own cases, others leave it to independent companies to come up with the more innovative and eye-catching designs. This is certainly the case with Cremacaffé, who despite being in business since at least 2013 somehow dodged our radar at AskAudio until now.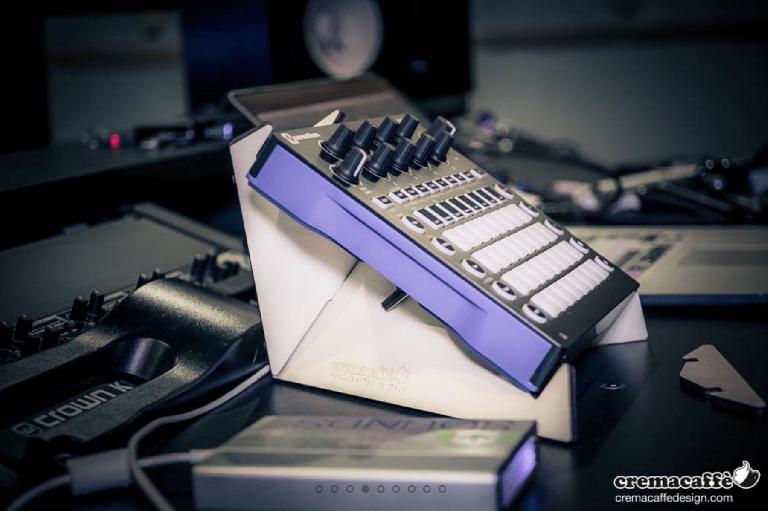 The Spike is a plywood constructed desktop synth stand suitable for most small machines. The Kosmo is a double stand good for slightly larger synths like the Korg Electribe. Then there's the OP-Bunny which (you guessed it) is ideal for your beloved Teenage Engineering OP-1.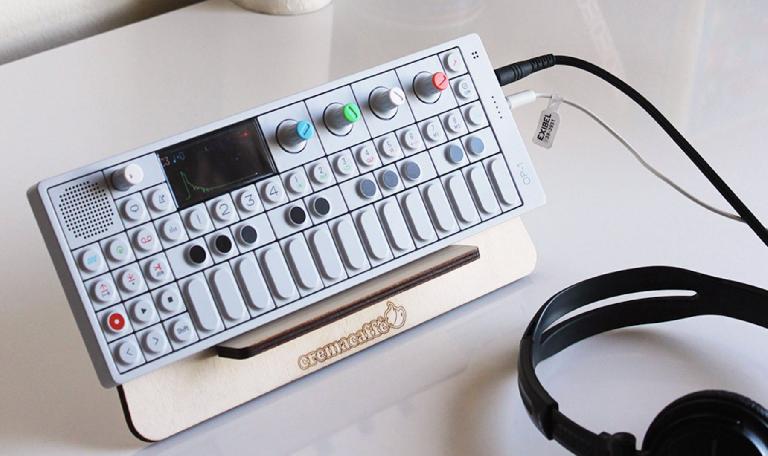 Plus, all stands are shipped with heavy-duty rubber feet to avoid those heart-in-your-mouth synth slipping studio scenarios!
Cremacaffé also make stands for laptops. But they don't stop at desktop stands. You'll also find skins for the Korg Electribe, a travel pouch for the OP-1, wooden miniature synth keychains (the perfect synthy gift?), and even a jewellery stand.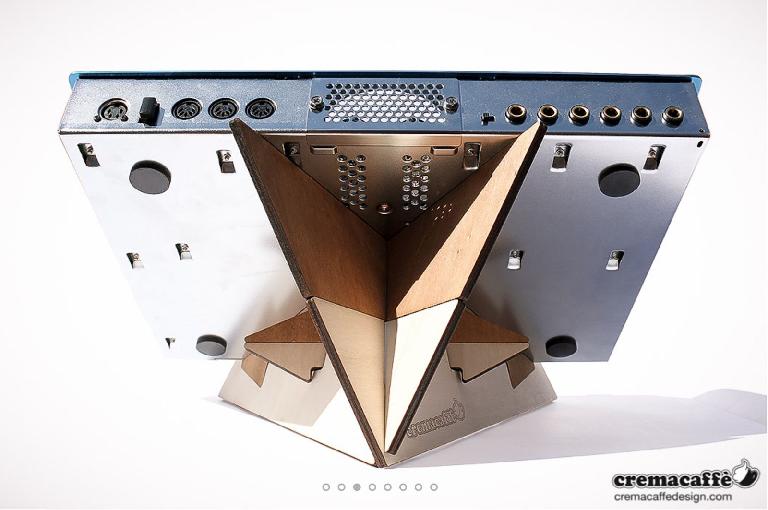 The photos speak for themselves in regards to the look of the cremacaffé desktop synths stands. But having not got hands-on with them yet we'd be interested to know if you've had any experience with these.