You might think DJ mixers are pretty straightforward, but then you haven't met the Allen & Heath Xone:96 - a beast of a mixer with 4-band EQ, dual Xone:VCF filters with CRUNCH harmonic distortion and a dual 32-bit USB soundcard (24 Channels @ 96kHz) with Traktor Scratch certification right out of the box.
With two dedicated FX sends, four stereo input channels (with 4-Band EQ), two stereo input channels with all new 3-Band Parametric EQ and two auxiliary stereo return channels as well as a separate master insert for your outboard hardware, it lets you connect your whole rig, from laptops and turntables, to pedals, synths and drum machines.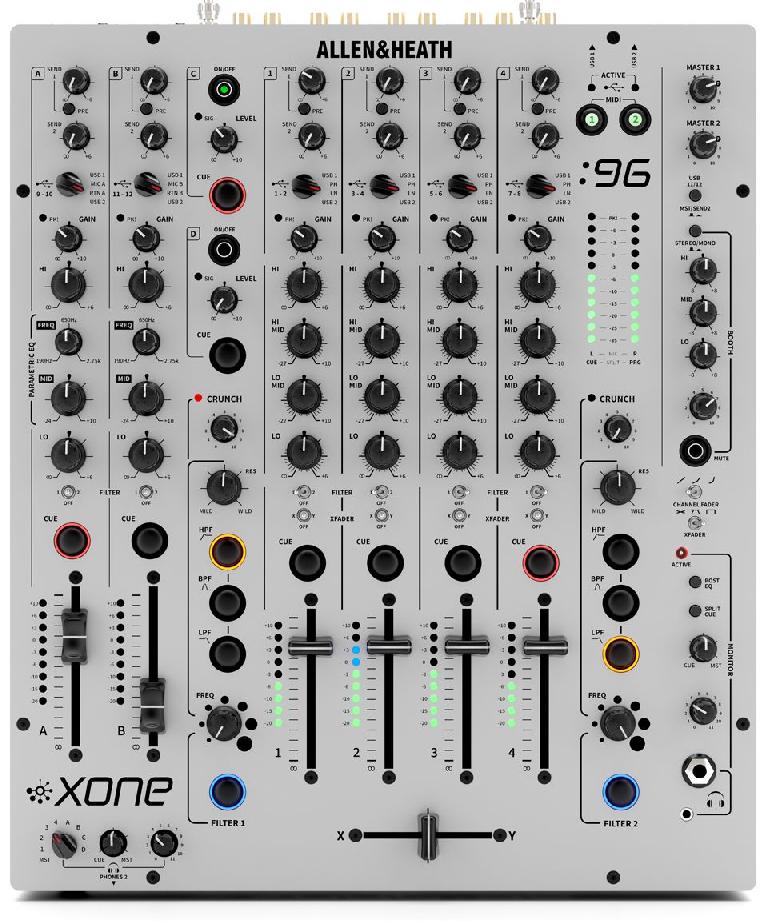 Here's the developers with more.
"After a season of vigorous summer work-outs in the hands of some of the world's top artists, Allen & Heath's hotly-anticipated Xone:96 DJ mixer is now shipping. Xone:96 takes the soul of the universally acclaimed Xone:92 and re-delivers that analogue classic, enhanced and with state-of-the-art connectivity. The response from the professionals who have had the opportunity to thoroughly road test this soon-to-be classic, has been resoundingly positive. Some 'big beasts' have been forthright in their praise, none more so than Eats Everything, who has been unequivocal in delivering a big thumbs-up." Check out his performance below.
Key Features
Legendary Xone analogue design
6+2 channel layout
Dual 24- channel 32Bit/96kHz soundcards
Traktor Scratch Certified
Dual Xone VCF filters with Crunch distortion
Xone 4-Band EQ
Two independent CUE systems
innoFADER Cross Fader