Browser-based Digital Audio Workstations are no longer a gimmick, and there are some real powerhouses that allow you to collaborate with fellow musicians like never before. If you want to be able to create music from start to finish without having to purchase a platform-specific solution, here are the 4 best ways to work in a browser window.
SoundTrap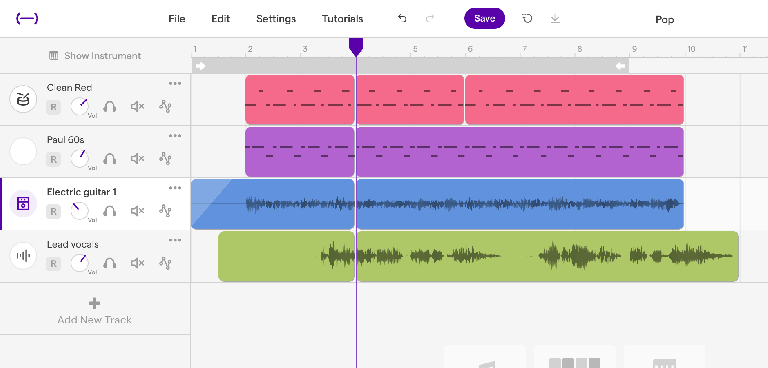 SoundTrap has come a long way since its inception. Running on anything from a Chromebook to a Mac Pro, SoundTrap has a suite of tools that rivals most dedicated DAW apps at this point. Built in Antares Auto-Tune, a simple and responsive interface, and extremely easy-to-use controls make this solution a great one for folks who want to collaborate with musicians of all levels. I always find it very easy to get everyone in a band 'on the same page' with SoundTrap. The amp simulations and effects could use a little updating, but at $7.99 per month it is pretty amazing what you get with this package.
Price: From $7.99 upwards
BandLab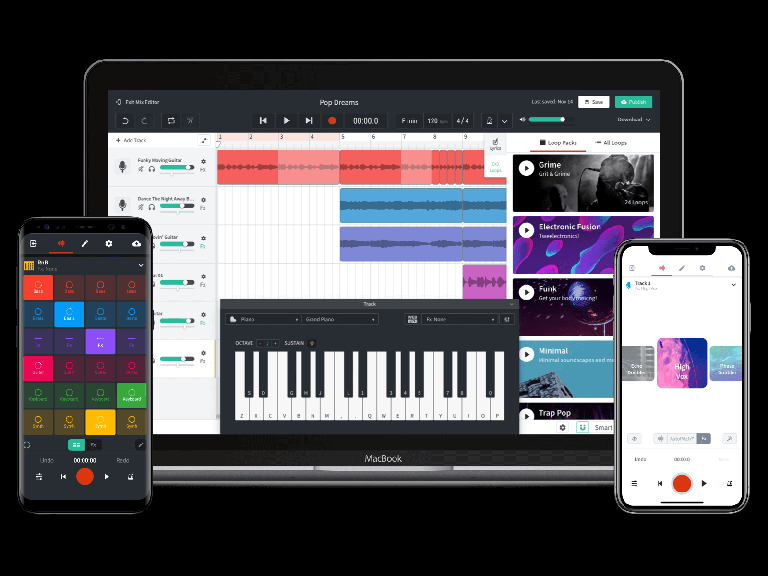 BandLab acquired Cakewalk a few years back, and robust features started dropping into the web-based offering at an astonishing pace. BandLab runs in your browser, but also has tight integration with their own line of simplified audio interfaces that allow everyone in your band to quickly get their instrument connected no matter the device and experience level of the user. BandLab has its own pitch correction algorithm for correcting intonation, and I find their amp simulation and effects similar to SoundTrap. BandLab is free to download and use.
Amped Studio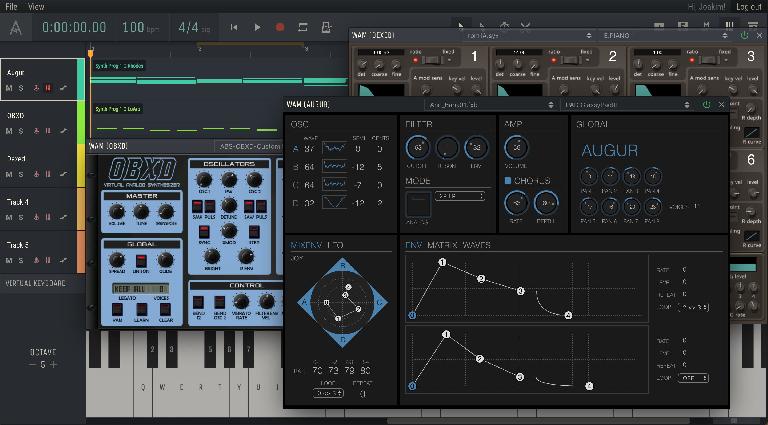 Amped Studio is a very interesting online offering indeed. The interface is darker and feels a little more 'pro' than SoundTrap or BandLab. There are ample instruments and effects provided in the free version, and the waveform view definitely makes this feel much more like a native DAW. The unique thing about Amped Studio is its suite of WAM plugins, which are the online equivalent of AU/VST plugins. There is a free and premium ($4.99/month) version of Amped Studio separated by access to some of the plugins and instruments as well as sharing tools.
Price: Free or $4.99 a month for premium version
AudioTool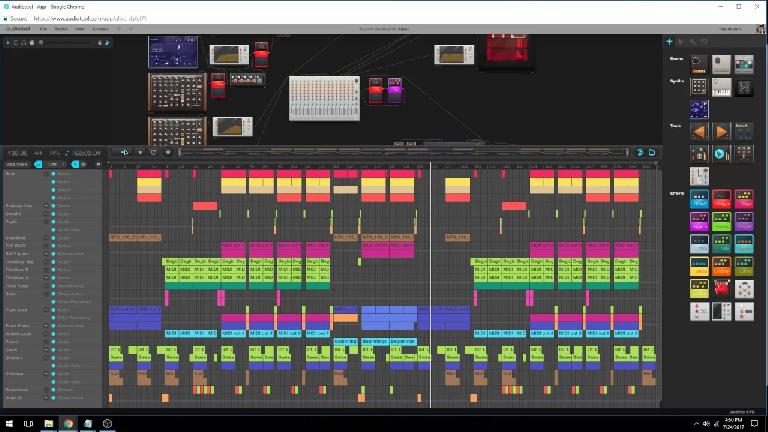 AudioTool has one of the best 'looks' of all of the offerings. It also has the most flexibility in terms of designing complex routings and effect chains as it utilizes a modular structure with virtual cables similar to Logic's environment or Reason's Rackspace. The instruments have truly beautiful interfaces and clearly match the vibe of the real-life hardware counterparts they were designed to emulate. The workflow and design seems a bit more 'electronic music' heavy, but you really could use this for any genre. The pricing is currently free.
Choice Drives Innovation
These four tools are all an excellent value, and there is something there for everyone. Ever since browser based DAWs began picking up steam, each of these companies has significantly invested in upgrading their offerings with more effects, loops, and instruments. I have no doubt that it will not be long before we see these online options catching up to the 'locally installed' counterparts… and the larger companies like Avid and Apple offering cloud based offerings of their own!