Here's what a half-built Moog Subharmonicon sounds like (through some reverb), after part one of the Engineer Workshop at Moogfest 2018.
Made and played by Loopop (who else?) there's some interesting textures and sounds from the Subharmonicon that might not be associated with a Moog synthesizer. Whle this isn't the first video demo of the Subharmonicon, it the first we're aware of from someone building one at Moogfest 2018. Take a relaxed listen here:
Loopop has documented every stage of the build process for the Subharmonicon at Moogfest. So stay tuned for a complete video and demo of this interesting Moog synthesizer from Loopop...
The Subharmonicon is a brand new electronic instrument inspired by the Trautonium, the Rythmicon and the Schillinger System. It is a semi-modular harmonic kaleidoscope that divides into itself until everything that is up becomes down.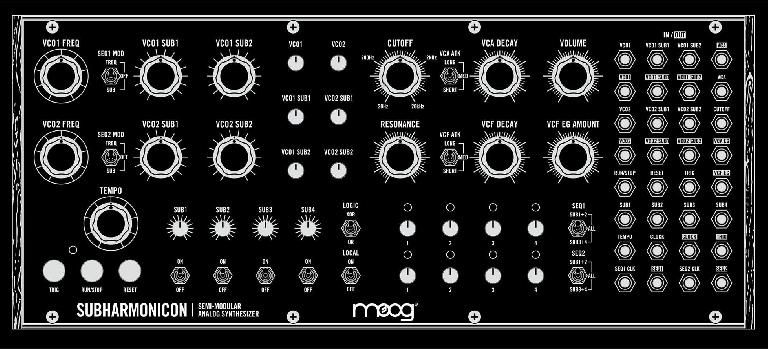 It's also a limited-edition. But we imagine if it's popular enough, like the DFAM before it, we'll see it turned into a synth anyone can buy in the future.