The Smart Ring For Musicians That Turns Colors Into MIDI Messages Now Available To Pre-Order
Students at the University of Colorado developed smart rings that let you map sound samples to any colored surface. Innovative and useful, Specdrums is now available to pre-order!
We reported on Specdrums in August this year just as it launched on Kickstarter. It was great to see this MIDI controller that is a unique, wearable, wireless ring that converts color surfaces into MIDI data smash past its goal to the tune of 12x!
In essence this is a tool for musicians, producers and DJs that lets you play any surface, anywhere and create any sound you want.
Well the good news for backers of the most portable MIDI triggers you've likely ever seen is that Kickstarter orders are beginning to ship - just the 200 KS Limited Edition Rings for now. More to follow...
And what about for the rest of us that might have not backed this cool controller? Well, pre-orders are now open on the Specdrums website. Normally you can pick up a pair of Specdrums for $89. If you're very, very quick you might be able to snag them for a little cheaper as it looks like their Cyber Monday sale hasn't been turned off as I write this...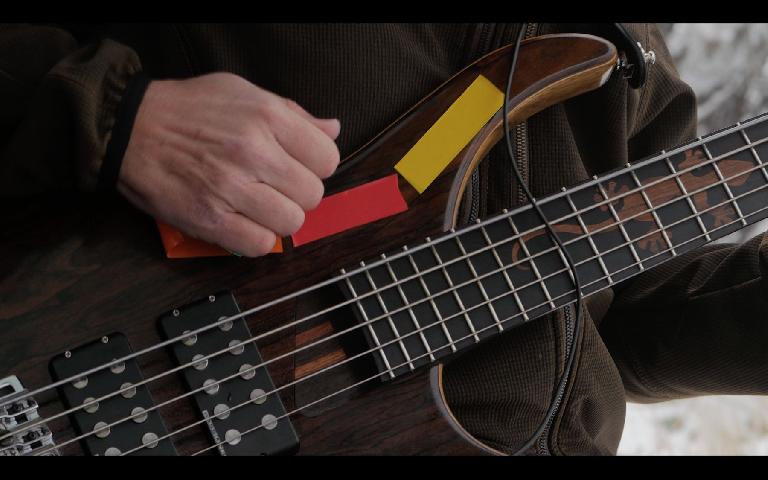 Here's a roundup of what makes Specdrums a cool MIDI controller solution:
Unprecedented portability: By turning any colored physical object into a sound trigger, Specdrums give you the freedom to make music anywhere. Instead of tapping on a screen, users can reliably drum on real objects in any configuration they desire. The rings can also be connected to other apps such as GarageBand or Ableton Live for more advanced musical composition.

Smart, connected musical tool: Because they're low storage, low budget, and immediately enjoyable to children, Specdrums can be used in the classroom as a new music education and STEAM tool. Children can learn musical pitches with the help of color recognition, arrange colors in order to play a song, and create their own instruments by coloring sketches or cutting out construction paper.

Democratizing music: Specdrums turns ordinary tapping into music, allowing people of all ages and musical backgrounds to create beats and melodies. Users can record sounds into a loop, which can be saved and shared with others who can then contribute to them, enabling a collaborative musical experience.

Open-source applications: Specdrums has provided an open-source iOS app and MAC OSX & Linux Python library, making the rings a programmable Bluetooth LE sensor suite.

"Growing up as a drummer, I would tap on everything whenever I was away from my drum set," shared Specdrums Founder Steven Dourmashkin, Cornell University Mechanical Engineering graduate. "I was determined to create the most portable drumming machine, capable of turning my taps into real percussion sounds. But what we've created is more than just a drumming tool – it's a new instrument that makes musical creation in general more accessible, welcoming, and fun."
Co-founder & CEO of Specdrums, Steven Dourmashkin, got in contact to explain what's happened since August. It's certainly been an exciting time for the young company having "sent out the first 100 Specdrums Rings to our Kickstarter Limited Edition backers". Additionally, the early adopters are providing "valuable feedback on our ring and app, which is helping shape our product release for the bulk of our Kickstarter backers in early January".
So what has caused Specdrums to capture the imagination of so many musicians? Steven Dourmashkin tells us "musicians are calling Specdrums Rings the smallest, most portable MIDI triggers they've ever seen. By adding color to objects such as guitars and tabletops, they can wirelessly trigger beats, loops, and other commands through MIDI software such as Ableton Live".
Additionally the affordable price point makes it an almost no-brainer solution for music makers on the go too. You can find out more and pre-order on the Specdrum website:
http://www.specdrums.com/buy