The SFC-Mini V2 Is A Boutique MIDI Controller For Hard & Soft Minimoog Synths
SoundForce have released the first run of two new Minimoog hardware synth and plugin emulation controllers, called the SFC-Mini V2. Here's what we know about it.
Oh, the Minimoog. An everlasting joyful wonder of a synthesizer. And it's gowing in popularity again. Moog Music reissued their beast of a monosynth a couple of years back... you can find worthy emulations in the virtual instrument plugin world thanks to Arturia & Synapase Audio.
Additionally, Behringer having cloned the original Minimoog and released their Model D for just $299, have helped make the Model D sound more accessible to a whole new audience.
So, let's say you have a Minimoog emulation in hardware or especially plugin format. And it's a bit of a let down using a mouse to control the interface. Fortunately, SoundForce have come to the rescue. Their 2015 SFC-Mini has been updated to version 2 with new rockable switches, which look very Moog-esque. And generally you'll enjoy tweaking your Minimoog emulation so much more on this dedicated controller rather than tapping and sliding on a trackpad.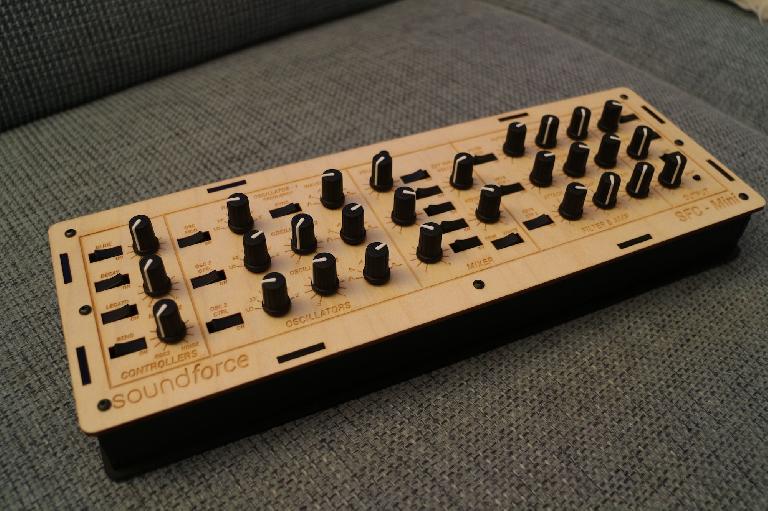 According to the SoundForce Controller website there's only two that have been pre-produced in this rather attractive style and according to SynthAnatomy each unit is priced at €250.
While it's not far off the price of the Behringer Model D synth the SFC-Mini V2 looks like a good controller for a predominantly in-the-box musician who has a hankering for Minimoog-style plugins.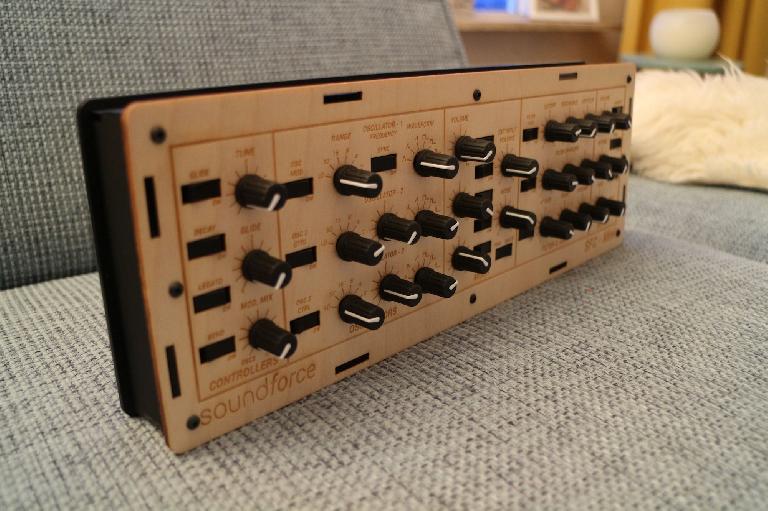 SoundForce tells us that compared to the original version, the new features in version 2 incldue "the rocker switches, very Minimoog-like! The front panel is wood with a protective coating, the sides and back plate are black acrylic plastic. Only 2 units were made with this finish and color scheme."