Col passare del tempo le nuove tecnologie sostituire quelli vecchi ed è con sentimenti mix che scrivo questo. Personalmente amo fare un passo indietro e pensare a come siamo arrivati ​​al punto in cui siamo oggi. Spesso penso di tecnologie audio, e poi riflettere indietro su alcuni di quelli che si sono avvicendati, in particolare nel regno digitale. E 'piuttosto sorprendente quanto velocemente le cose cambiano e quanto velocemente ci dimentichiamo le cose che usavamo non molto tempo fa.
Il formato MP3 è una di quelle tecnologie che finalmente viene completamente sostituito con qualcosa di meglio. A proposito i miei sentimenti contrastanti si chiede? Beh, MP3 sono stati una parte della mia vita professionale quanto dichiarato nella metà degli anni '90, in modo che riguarda si potrebbe dire che sono emotivamente legato al formato audio. Ma d'altra parte, MP3 sono semplicemente terribile. È sempre stato e sempre sarà.
MP3 - The Audio CODEC
MPEG-1 Audio Layer III, o come tutti lo conosciamo, "MP3" è un codec "vecchio" per gli standard odierni. E 'nata nei primi anni '90 ed è esplosa in popolarità rapidamente. MP3 è quello che viene chiamato, codec "psicoacustica" "lossy" (la parola CODEC è la fusione della compressione - decompressione).
Oggi pochi di noi in realtà codificare suono usando MP3, e come passare dei giorni, meno persone fanno. Ma a prescindere, sono ancora in uso MP3. Ma perché dopo più di 20 anni?
Napster - The Catalyst
Credo che ci sia una ragione principale per cui gli Mp3 sono ancora ampiamente utilizzati oggi, e ho atribute al Napster originale. Torna a metà degli anni '90 per riprodurre musica digitale devi usare un lettore CD, la maggior parte delle persone collegate a Internet tramite dial-up, e un sacco di computer non avevano neanche una scheda audio interna. Ma poiché Mp3 significava che potrebbe avere un file audio sul 1/10 della dimensione del file di che in un CD, scaricarlo con un modem, e riprodurlo su un computer con una scheda audio, la gente ha iniziato strappando i CD e la condivisione protetta da copyright musica peer-to-peer (P2P) dei servizi; come Napster. Così, in pochi anni un discreto numero di persone, per lo più techies appassionati o early adopters, sono stati esposti a, ma ho utilizzato per la condivisione di file MP3. Hanno curato di più sulle quantità di nuovi brani che avevano rispetto alla qualità del suono di quelle tracce.

Ricordo di lavorare in un web design di start-up alla fine degli anni '90, e tutti i progettisti e programmatori stavano sviluppando le loro raccolte musicali con migliaia e migliaia di file MP3, la riproduzione su Winamp o MacAmp. La maggior parte delle persone ancora usati i CD, ma la natura sotterranea di P2P di condivisione MP3 significava che non c'era alcuna necessità di acquistare hardware e software specifici per riprodurre musica, e l'industria ricodifica avuto un momento davvero difficile far rispettare il copyright - diamine, non hai nemmeno bisogno per comprare la musica!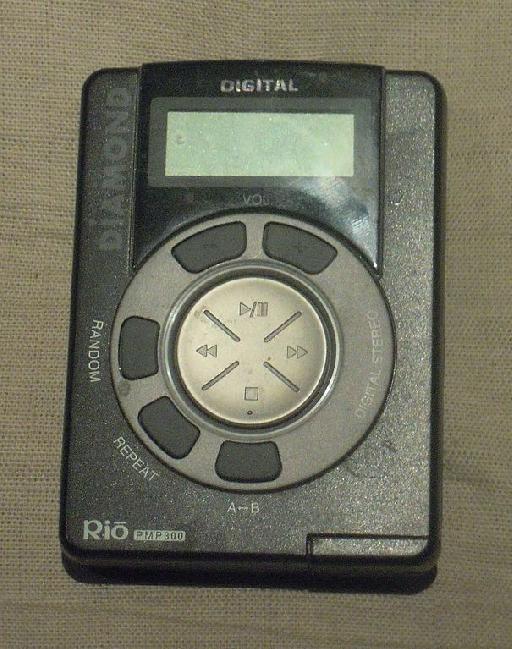 Poi lettori MP3 come la Rio Player è venuto su, quindi si può poi prendere alcuni file MP3 con voi in movimento staccando te dal computer. Con il tempo le prime navi iPod alla fine del 2001, erano diventati MP3 il formato di file mainstream per la condivisione di musica. Da quel momento c'era ben poco che chiunque potrebbe fare per fermare gli MP3 crescendo in popolarità tra i non-informatici.
Rivali di proprietà di MP3
Più tardi, in altre tecnologie di codifica meglio del 2000 erano di lottare per quota di mercato, ma erano tutti di proprietà. Tecnologie come Real Audio da Real Networks, Windows Media Audio di Microsoft, o anche QDesign utilizzati in QuickTime erano tutti in lotta per diventare il "standard".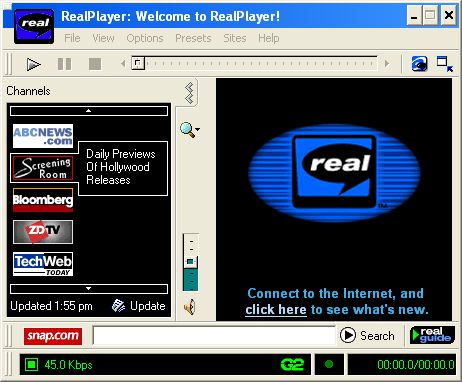 Se vi ricordate come fastidioso il Real Player era, sapresti che cosa mi riferisco. Naturalmente le persone gravitavano verso un formato che sarebbe più flessibile; che potrebbe essere giocato praticamente ovunque senza Digital Rights Management (DRM).

E poi MPEG-4 è arrivato. MPEG-4 ha significato un vero e proprio standard per audio e video che potrebbero essere ampiamente attuato senza una sola azienda di essere l'unico proprietario della tecnologia. Per il momento in MPEG-4 è uscito con AAC (Advanced Audio Coding), il principale codec audio in formato MPEG-4, i computer erano molto più veloci, le reti più veloci, e la tecnologia appena meglio. Eppure, AAC è un codec lossy psicoacustica, ma con fedeltà molto superiore MP3 a bit rate comparabili, e potrebbe essere svolto da dispositivi di riproduzione audio praticamente tutti oggi. La maggior parte delle persone non sarebbe in grado di capire la differenza tra la versione CD di una canzone e una versione codificata AAC a 128 kbps.
MP3 Dimenticare
Come i nostri telefoni cellulari sostituiscono altri dispositivi come lettori musicali e fotocamere, e compresse di sostituire i computer per molti utenti, MP3 è finalmente sulla sua via d'uscita.
Quindi, se si sta ancora ascoltando la vostra musica come MP3: STOP! Dobbiamo tutti fare la nostra parte per sbarazzarsi di questa tecnologia obsoleta.