As time goes by, new technologies replace old ones and it's with mixed feelings that I write this. Personally, I love to step back and think of how we got to where we are today. Often I think of audio technologies, and then reflect back on some of the ones that have come and gone, specifically in the digital realm. It's pretty amazing how fast things change and how quickly we forget about the stuff we were using not long ago.
The MP3 format is one of those technologies that finally is being completely replaced with something better. About my mixed feelings you ask? Well, MP3s have been a part of my professional life since it started in the mid '90s, so in that regards you could say I'm emotionally attached to the audio format. But on the other hand, MP3s are just terrible. Always has been and always will be.
MP3'"The Audio CODEC
MPEG-1 Audio Layer III, or as we all know it, "MP3" is an "old" codec for today's standards. It came about in the early '90s and exploded in popularity quickly. MP3 is what is called a "psychoacoustic", "lossy" codec (the word CODEC is the amalgamation of COmpression - DECompression). The "psychoacoustic" part means that to reduce file size it gets rid of the frequencies that we humans don't pay much attention to. The "lossy" part means that the file actually loses data/information to make the compression even more efficient and the file size smaller. To put the importance of a small file in context, in the '90s, computers were running at around 16 MHz, which meant they had really challenged processing power. So the combination of a codec that discards frequencies (often the highest and lowest frequencies, like cymbals and bass on a song), that is lossy, and that has to at least decode (play back) in real time on a very slow CPU makes MP3 a terrible quality audio codec for today's devices.
Nowadays few of us actually encode sound using MP3, and as days go by, fewer people do. But regardless, MP3s are still being used. But why after more than 20 years?
Napster'"The Catalyst
I believe there is one main reason why MP3s are still widely used today, and I atribute it to the original Napster. Back in the mid '90s, to play digital music you'd use a CD player, most people connected to the internet using dial-up, and lots of computers did not even have a sound card inside. But since MP3s meant you could have an audio file about 1/10 of the file size of that in a CD, download it over a modem, and play it back on a computer with a sound card, people started ripping off CDs and sharing copyrighted music on peer-to-peer (P2P) services; like Napster. So, in just a few years a fair number of people, mostly enthusiastic techies or early adopters, were exposed to and got used to sharing MP3s. They cared more about the how many new tracks they had than the sound quality of those tracks.

I remember working in a web design start-up in the late '90s, and all the designers and programmers were growing their music collections with thousands and thousands of MP3 files, playing them back on Winamp or MacAmp. Most people still used CDs, but the underground nature of P2P MP3 sharing meant that there was no need to buy specific hardware and software to play music, and the recoding industry had a really hard time enforcing copyright'"heck, you didn't even have to buy the music!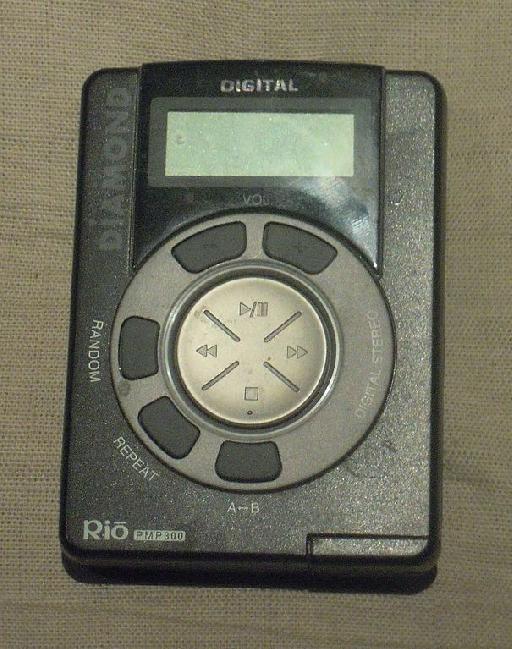 Then MP3 players like the Rio Player came about, so you could then take some MP3 files with you on the move detaching yourself from the computer. By the time the first iPod ships in late 2001, MP3 had become the mainstream file format for sharing music. From that point on, there was very little anyone could do to stop MP3s from growing in popularity amongst non-techies.
Proprietary Rivals to MP3
Later in the 2000s, other better coding technologies were fighting for market share, but they were all proprietary. Technologies like Real Audio from Real Networks, Windows Media Audio from Microsoft, or even QDesign used in QuickTime were all fighting to become the "standard".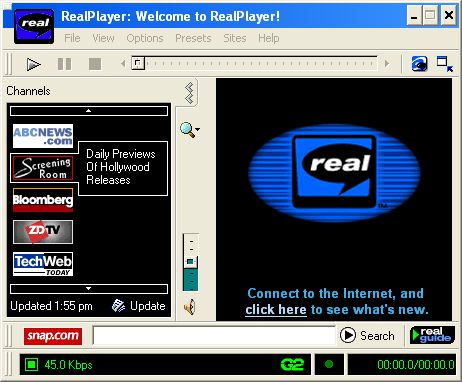 If you remember how annoying the Real Player was, you'd know what I'm referring to. Naturally people gravitated towards a format that would be more flexible; that could be played almost anywhere with no digital rights management (DRM).

And then MPEG-4 arrived. MPEG-4 meant a real standard for sound and video that could be widely implemented without one single company being the sole owner of the technology. By the time MPEG-4 came out with AAC (Advanced Audio Coding), the main audio codec in MPEG-4, computers were much faster, networks faster, and the technology just got better. Still, AAC is a psychoacoustic lossy codec, but with much higher fidelity than MP3 at comparable bit rates, and can be played by virtually all audio playback devices today. Most people would not be able to tell the difference between the CD version of a song and an AAC encoded version at 128 kbps.
Forgetting MP3
As our cell phones replace other devices like music players and cameras, and tablets replace computers for many users, MP3 is finally on its way out. For today's equipment and expectations, MP3 has lousy quality and "large" file size. But if you're an audiophile, still AAC at 128 or 192 kbps, 16-bit, stereo, 44.1 or 48 kHz may not cut it for you. Your dog-like ears will be able to tell the difference between the original recording and the encoded "consumer" audio file. If you are in this select group of people, chances are that you're already in line to get one of the first Pono Players (the player that Neil Young has been working with other audiophiles for the last few years http://www.ponomusic.com/ ).
So, if you're still listening to your music as MP3: STOP! We all need to do our part to get rid of this outdated technology.