Here's what Pioneer have released today about the new PLX-1000… and check out the video of it in action below.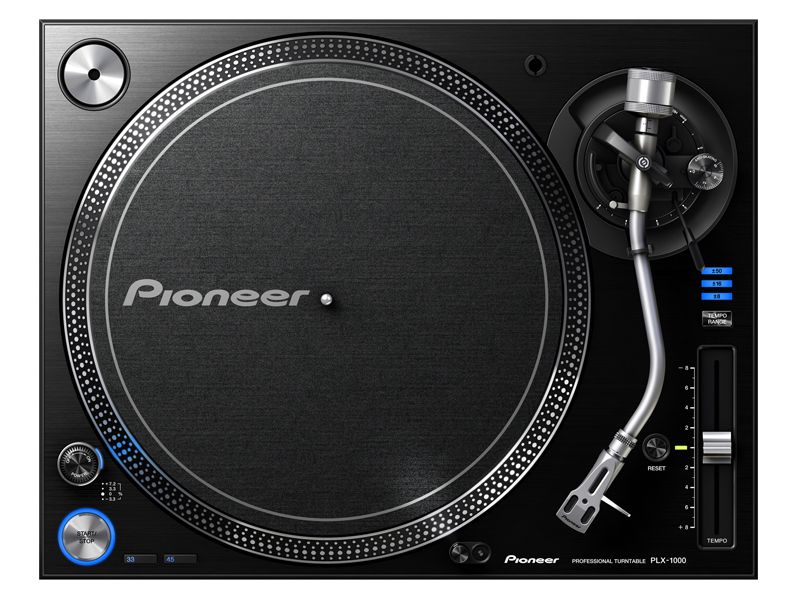 Top view of the Pioneer PLX-1000.
17 July, 2014–Pioneer:
Design aims
Pioneer is marking 20 years in the DJ industry with the launch of a modern classic: the PLX-1000 professional turntable. The PLX-1000 is precision engineered for the booth, drawing on 50 years experience of making high-end turntables. The result is a familiar layout with some next generation improvements, including a high-torque direct drive system, multi-pitch control, club-grade build and sound quality, and detachable power and audio cables.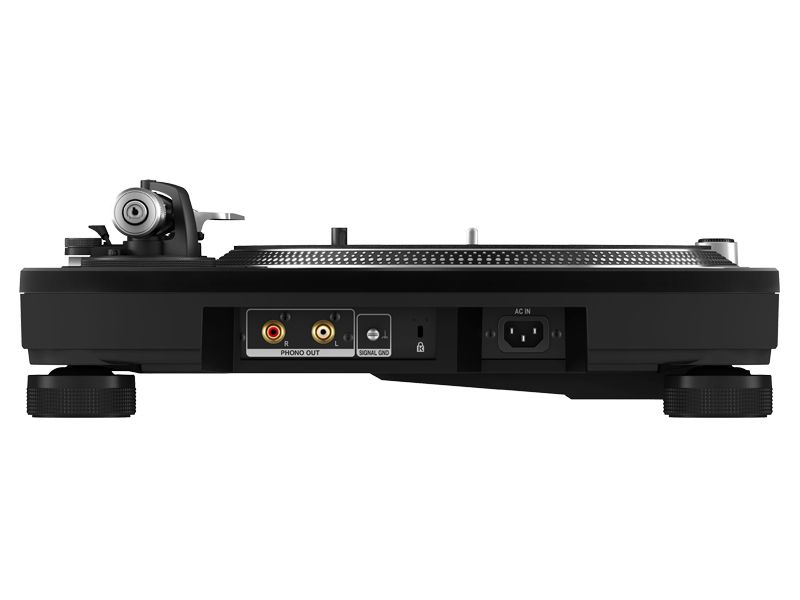 Rear view of the Pioneer PLX-1000.
KEY FEATURES OF THE PLX-1000
High-torque direct drive (33⅓ rpm in 0.3 seconds)

Classic DJ turntable layout

Removable power, ground and phone cables

S-shaped tone arm

Multiple tempo control options: ±8%, ±16% and ±50%

Tempo reset button

Solid build for excellent vibration damping

Professional-grade gold-plated RCA jacks

Rubber-lined tone arm to improve isolation and prevent feedback

More info: http://www.pioneerelectronics.com/PUSA/DJ/Turntable/PLX-1000