Matt Vanacoro is back for another NAMM report, with new gear from Zoom, Artesia Pro, and Yamaha.
It's the final countdown! Okay, I'll see myself out. After three days of walking around with the constant din of tens of thousands of people trying out instruments, I'm starting to feel it for sure! That doesn't mean Saturday isn't amazing, though - far from it! The last day of NAMM often lets me go back and revisit some things I saw in passing on day one, but didn't have time to really dig into. I spent day 3 trying to get some solid 'hands-on' time with a few items that really piqued my interest earlier!
32 Bits From Zoom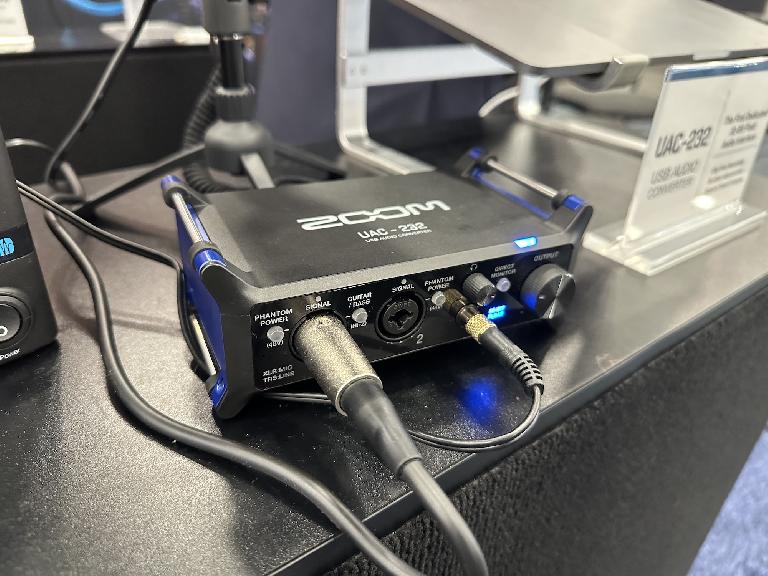 Zoom had their UAC-232 USB Audio Interface absolutely front and center for NAMM this year. This audio interface is the first dedicated 32 bit audio interface for musicians and producers. The 32 bits isn't just a jump in quality, it's a fairly significant gain in headroom that will allow you to make recordings without spending as much time nailing down gain staging. You're far less likely to clip or peak a recorded signal, and you'll be able to adjust gain in post production far more flexibly. The U232 is a fairly straightforward 2 channel interface for now, but I expect that 32 bit recording is going to grow in popularity as musicians and producers start seeing the headroom gains.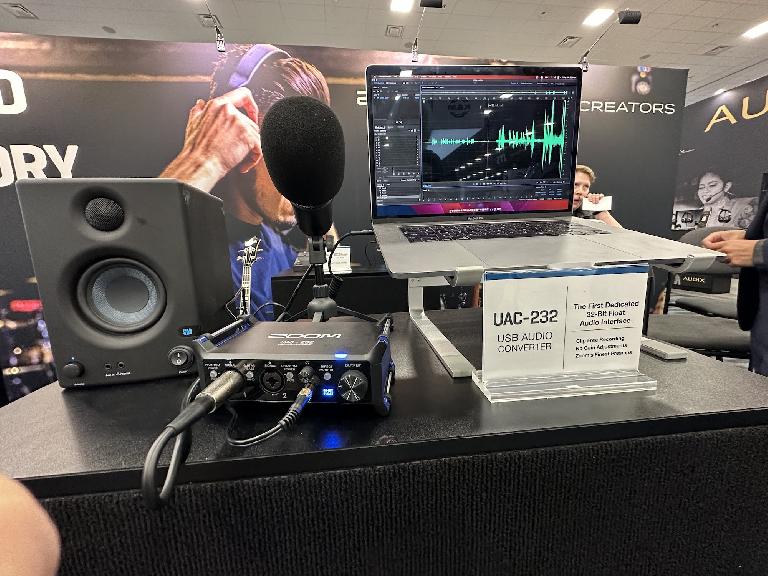 Artesia Pro EFnote Electric Drums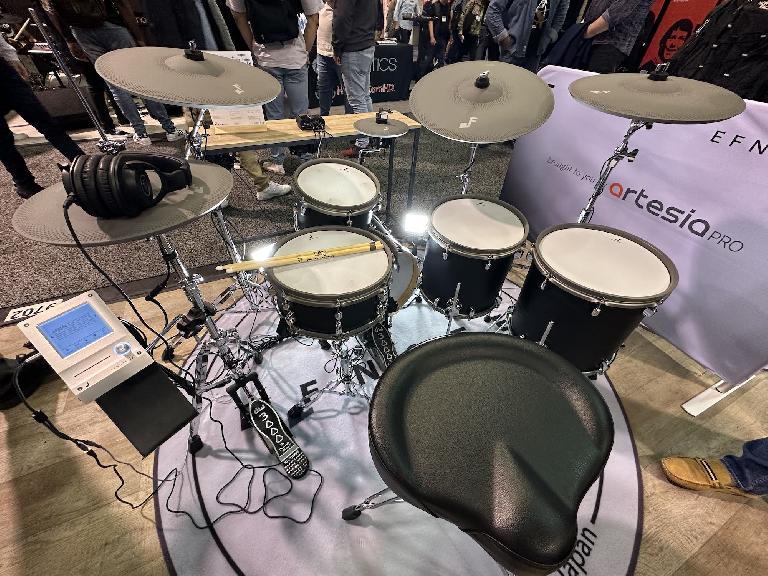 I've long been a Roland V drums user, and I usually pair those up with Superior Drummer from Toontrack. It's an expensive setup, it's an extensive setup… and the EFnote series made me reconsider my entire rig. I didn't think that another player would enter the game at this late stage and challenge the king, but Artesia Pro has hit the mark and the price point with the EFnote series. I spent about a half hour with the 5x which is a mere fraction of the cost of the comparable Roland kit and it was like nothing I had ever tried at that price point. The drums look real, they feel real, and they have the option for discrete XLR outputs for each drum from an accompanying stage snake. This line is really diverse with a ton of options, but the 5x hit the 'sweet spot' for me. Definitely an electric drum kit that is worth a look.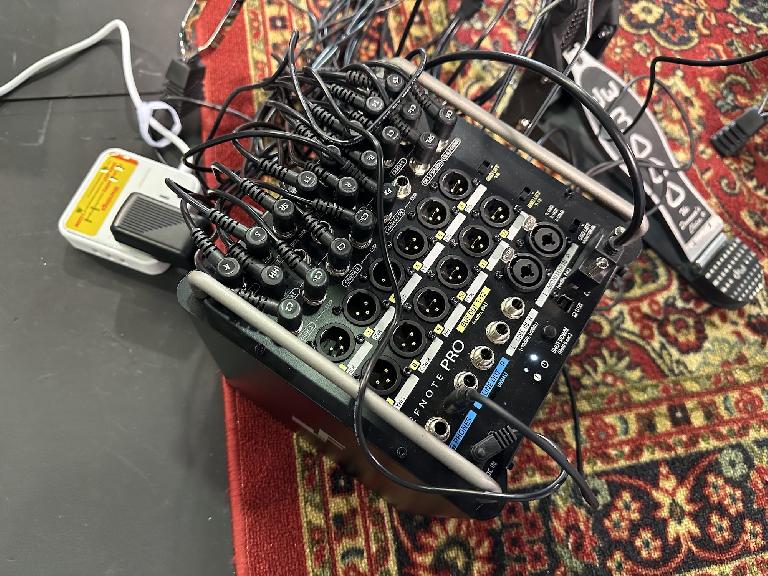 A Mixer and a Keyboard From Yamaha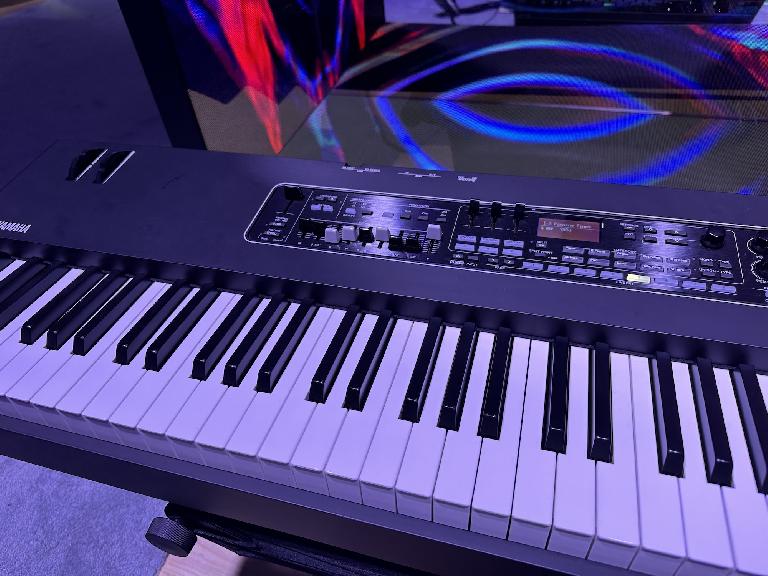 As a ModX owner, I'm fully behind the idea of Yamaha creating keyboard lines that utilize the engine from their flagship at a fraction of the price and weight. This seems to be the route they are taking with the CK series. The CK61 and CK88 are incredibly lightweight, slimmed down, and super easy to use. They feel and sound like the CP series with some added synth sounds, but at a fraction of the weight—and more importantly, price. I was quite impressed.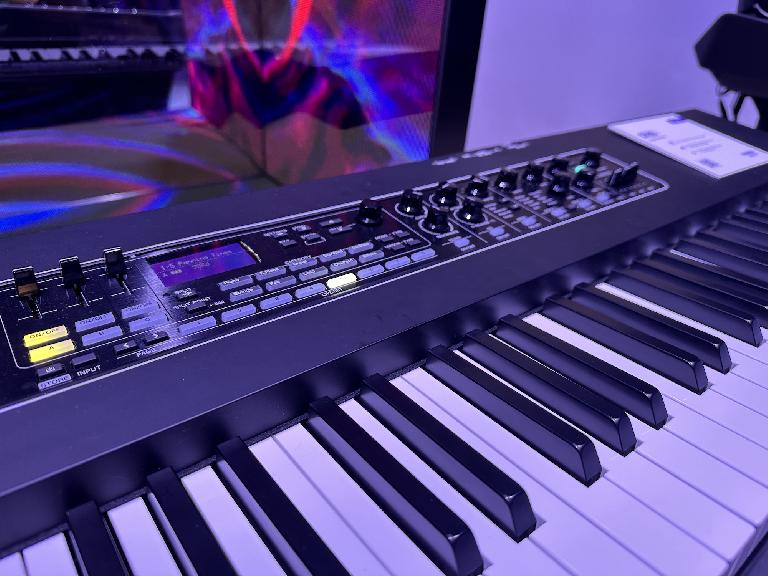 While I was there, I also took a quick look at the DM3 mixer. This 22 channel beast is probably the most compact mixer with that many channels I've ever seen. The screen is *incredibly* high resolution and snappy, and the built in effects are phenomenal. The effects and features feel like they share the DNA with the legendary LS9, but in an incredibly compact and inexpensive package. Definitely worth a look.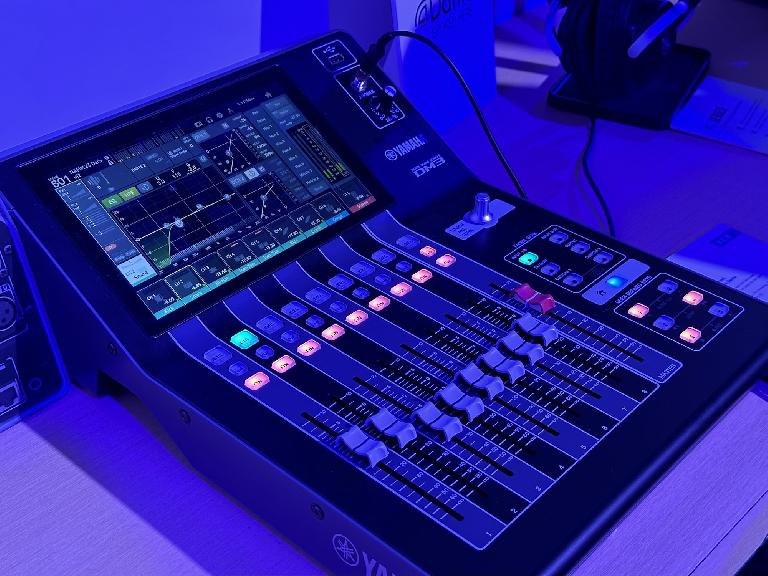 Wrapped Up
NAMM 2023 was a great success for sure! There were a lot of cool things to see, major players like Shure returned back to the main floors and there was more cool music than ever. I hope this trend keeps up and we get an explosive show for 2024!