NAMM Day 2 brought the heat with Neural DSP Quad Cortex, a history lesson from the MIDI Association, and the highly anticipated Ivory 3 from Synthogy.
Friday, Friday, gotta get down on Friday! Yes, I went there. It's day two of NAMM. My feet hurt already, and I'm glad I brought my earplugs. There's a ton of great companies trying to make a splash this year, and I was really lucky yesterday to be able to check out some great music products and software. Day 2 of NAMM brought a few more surprises, and I'm excited to share!
Neural DSP Quad Cortex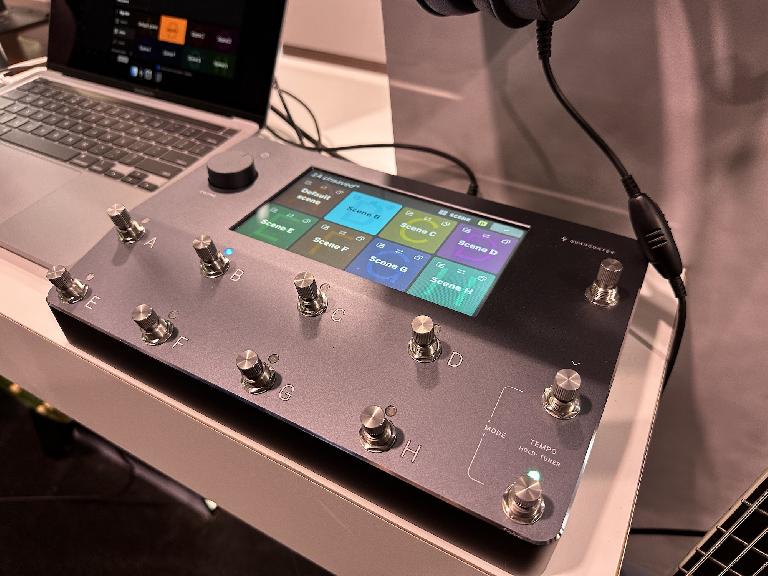 Just when I thought guitar processing and amp simulation couldn't get any better or more advanced, along comes Neural DSP to completely blow my expectations out of the water. The Quad Cortex was on hand for demonstration and let me tell you, this thing means business. I have extensively tried the Kemper Profiler, the Axe FX, and the Helix. Let me tell you, The Quad Cortex is absolutely not messing around. There is no shortage of DSP in this device, and the algorithms, modeling, and quality of it is truly stunning. The touch screen is beautiful, incredibly reactive, and well laid out. The sounds are awe-inspiring. Even in the incredibly noisy environment of NAMM, I could hear details in the crisp amp sounds and reverbs that should have been too subtle to pick out. Quad Cortex also features AI capturing technology to reproduce amplifiers, cabinets, and more right from the box itself. This is one guitar processor I'll want to spend a LOT of time with.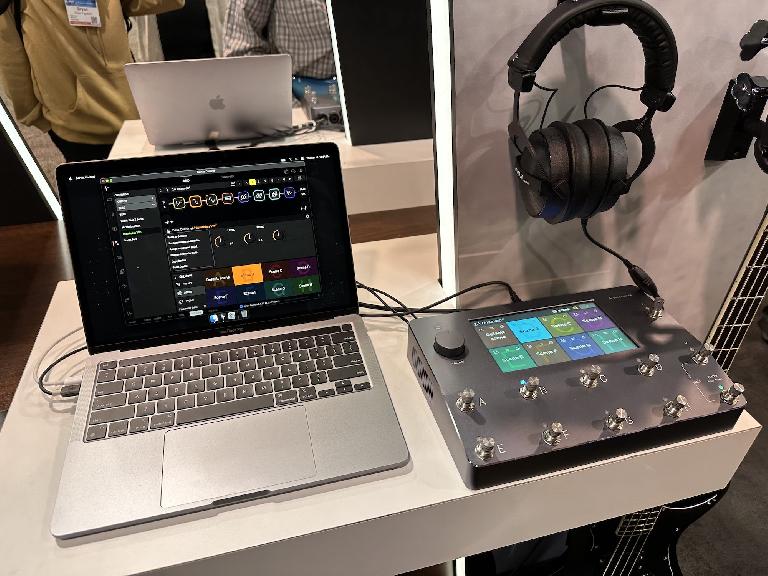 A History Lesson From The MIDI Association
The MIDI association was running an absolute university class in the history of synthesis, MIDI, and keyboards this year. There were some lovely informative placards in the 'playpen' of synths indicating the contributions of the various titans of synthesis (although I would have loved to have seen Buchla's on the left side and Moog's on the right, but I'm a sucker for symbolism).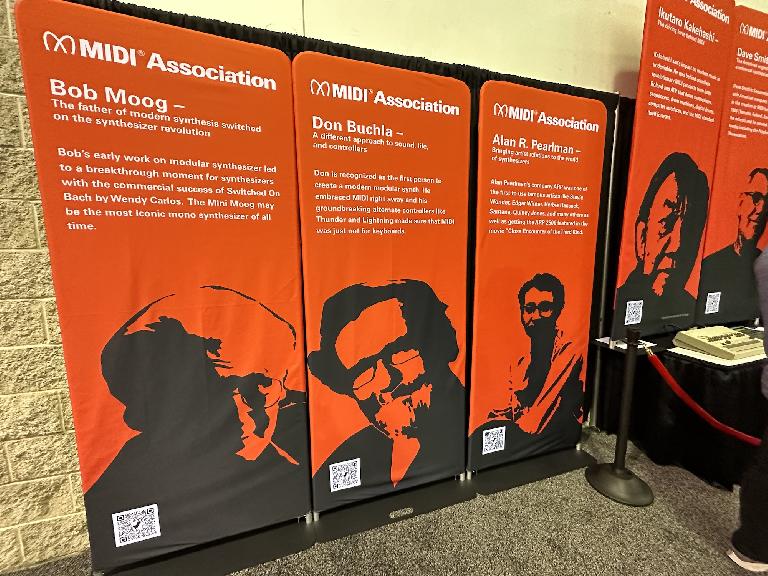 The Buchla Thunder from 1989 used human touch translated into musical expression and was pretty incredible to see. To learn about the Buchla "way" and west coast synthesis, check out the courses at Ask.Video.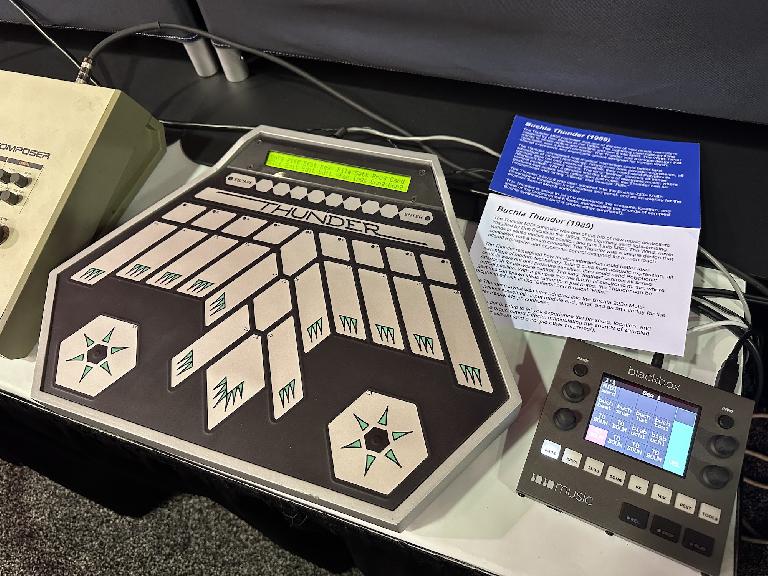 The Prophet, the Oberheim, and the Roland Jupiter 6 were also on display. It was pretty awe-inspiring to just share physical space with so many of these historic machines. There's an event tomorrow night to celebrate 40 years of MIDI that I'll definitely plan on being at!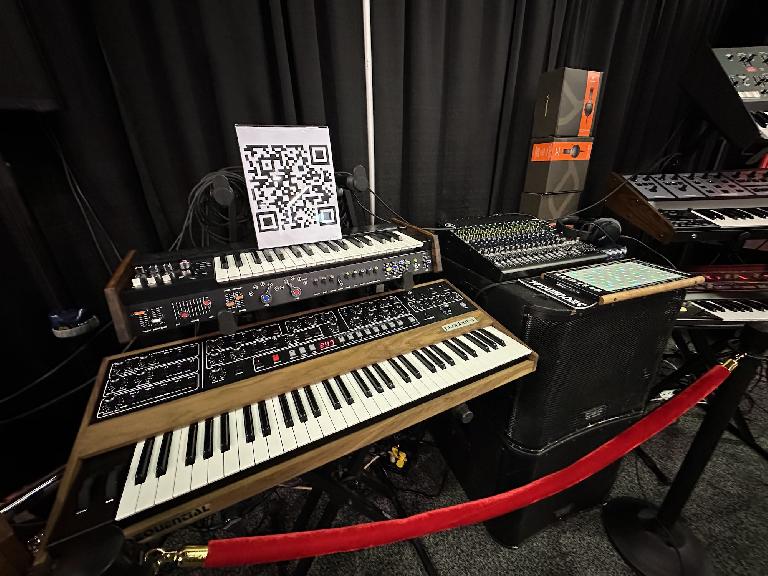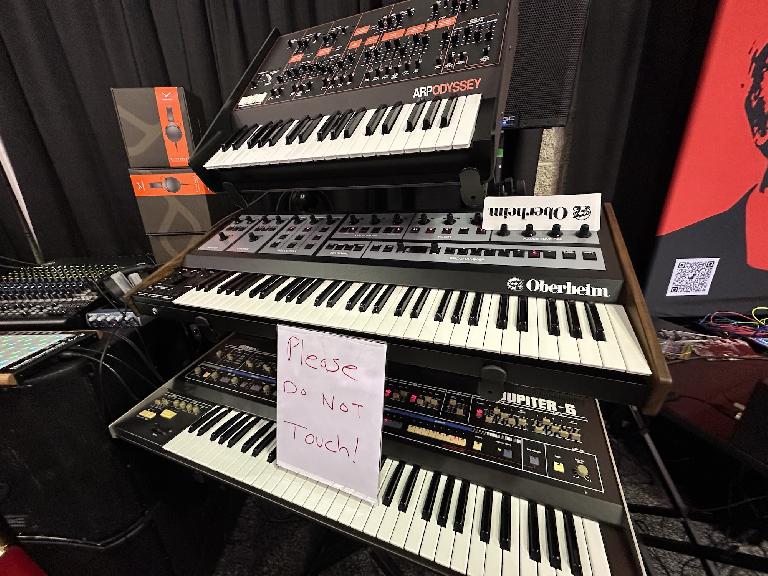 Ivory 3
Synthogy was on hand demonstrating Ivory 3 in full force. I was offered a sneak preview of Ivory 3 when creating our tutorial series, but seeing it out in the wild and watching people get their hands on it was truly wonderful. Jordan Rudess tore the place up for quite a bit showing off every ounce of what you can get out of this amazing instrument. There was a MIDI 2.0 booth right nearby with some devices to play with, so you can also get a real sense of what truly precision dynamics and expression can do with over 65,000 velocity values instead of 127. The crowd was going a bit bonkers over the update, which was to be expected. It's a pretty bonkers update!