It's the NAMM and Matt Vanacoro is there to bring you a daily rundown of his favorite gear finds. Take a look at the latest gear releases with Matt as he shares his top three finds from Day 1!
It's that time of year again! Except, it actually isn't, it's April! But it's NAMM anyway! After a crazy 'first year back', this year's NAMM show is rocking April harder than a 7-string guitar drop tuned and pitch shifted down with a whammy pedal. If last year's NAMM felt about 50% capacity, this year's turned up the attendance and presentation significantly higher. Many major brands returned with a splash, and my favorite gearfest is back in business, baby! We here at AskAudio will be bringing you a daily rundown of our favorite things each day. Here's my top three finds I saw on Day 1.
The FT-1 From Freqtube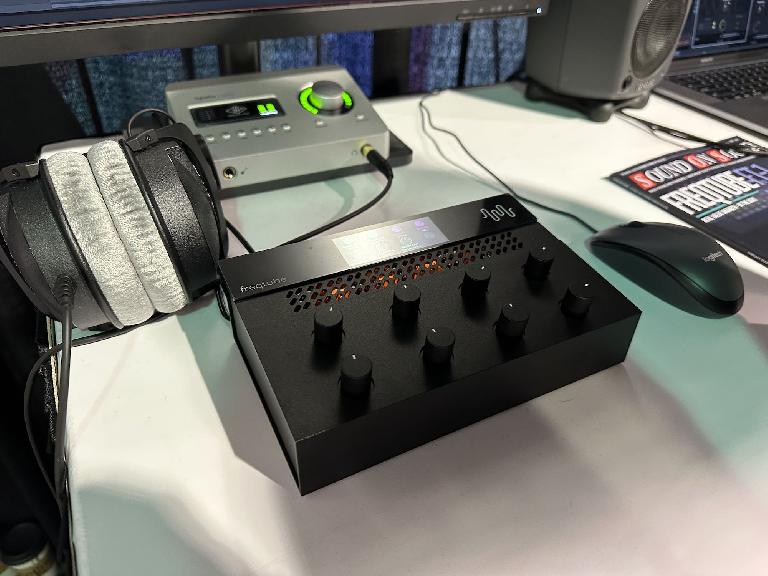 The Freqtube FT-1 is an amazing little box with a big impact. With tube processing from saturation to harmonics and drive available, you can use the FT-1 to achieve actual analog processing that is tightly integrated into your DAW digitally. There are 4 tubes in an FT-1 and you can assign them to buses, tracks, and more using your DAW and a companion app that lets you know the status of each tube, model, and what it's doing.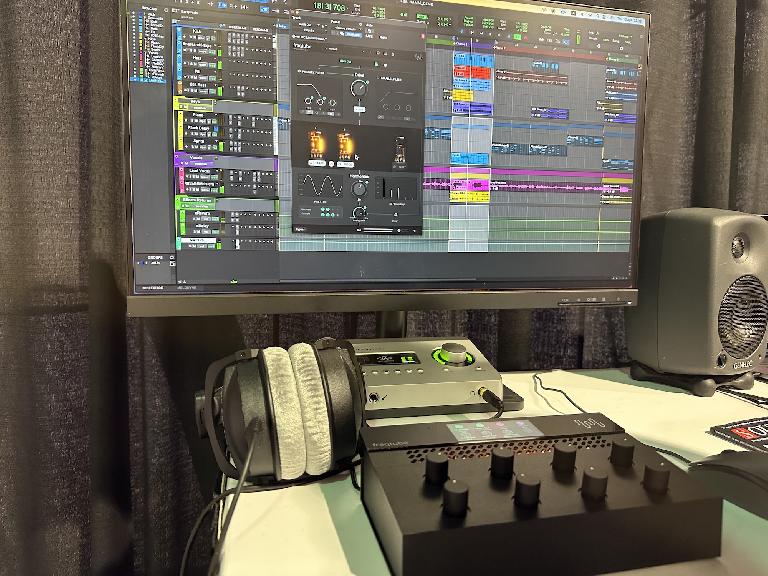 The rotary knobs on the FT-1 allow you to adjust and recall parameters, and you can connect the FT-1 to your computer with a single USB-C cable. It's a pretty amazing synergy of analog outboard gear with digital plugins and it sounds really awesome!
The Nord Stage 4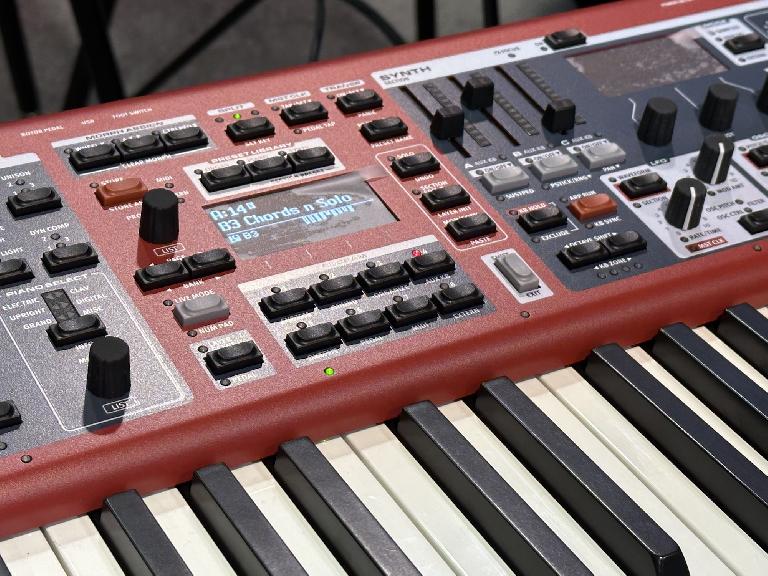 The Nord Stage 4 was physically present to touch and hear at NAMM, and I couldn't be more excited. This massive (both in prowess and in the impact it will have on your wallet) flagship keyboard has been updated with just about everything fans of the Nord series could want. Every model now feature physical organ drawbars. The keyboard itself now features more physical faders.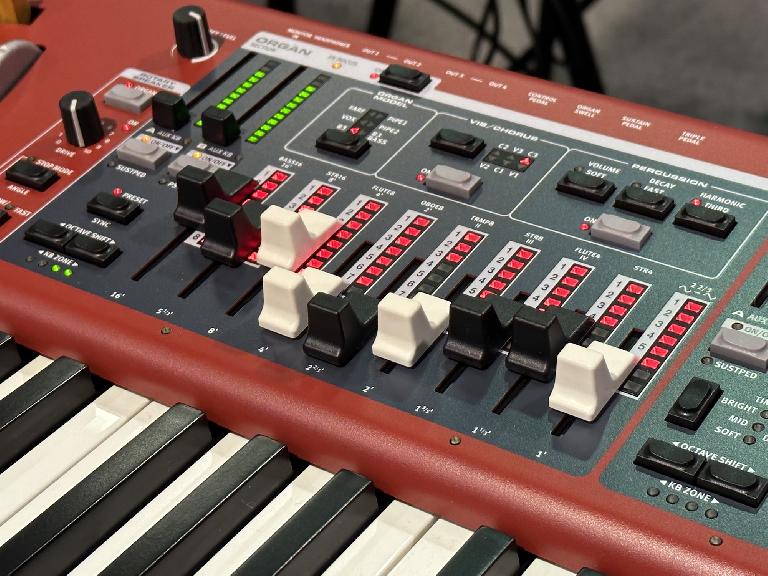 The synth section has doubled in sample memory size, and new sample types are available. Each layer now has its own dedicated effect section, there are several new effects, and a host of new reverbs. This keyboard felt like an absolute beast and the piano sounds were truly second to none. The synth section has really come a long way since version 1 and the tactile response of this keyboard is great for folks who hate digging into menus.
IK Multimedia Amplitube Tone X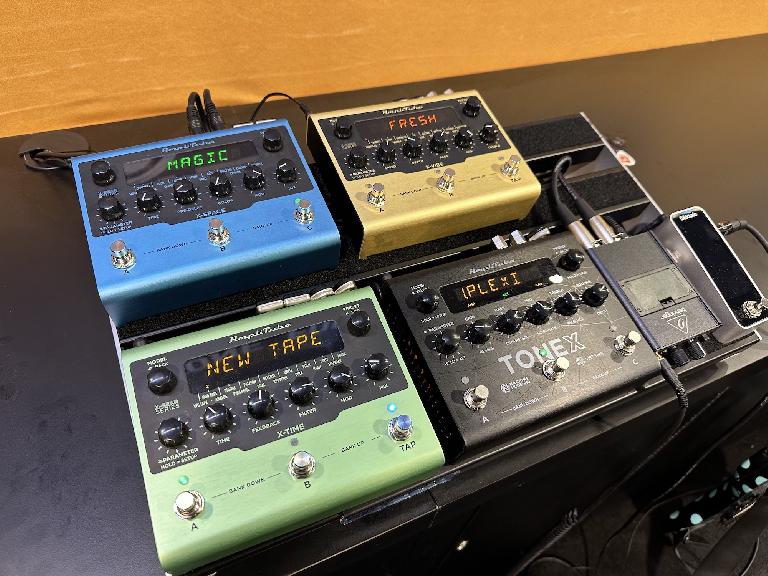 The Tone X ecosystem from IK / Amplitube now has a physical counterpart. The Tone X guitar plugin and physical pedal work together to let you take studio-level modeled amplifier effects on the road with you. You can craft a tone in the plugin and simple drag that tone directly into the pedal and take it on the stage. The amp models are very meticulous and incredibly realistic. The pedal itself focuses on amp simulation with a bit of reverb added on for convenience, so this pedal and plugin pairs up nicely with your favorite suite of modulation effects / pedals as well. The modeling process is open sourced, as well, so there are thousands upon thousands of user models up on their site already to download and load into the pedal. Amplitube is a great guitar VST, so this next iteration / evolution of that technology is quite exciting.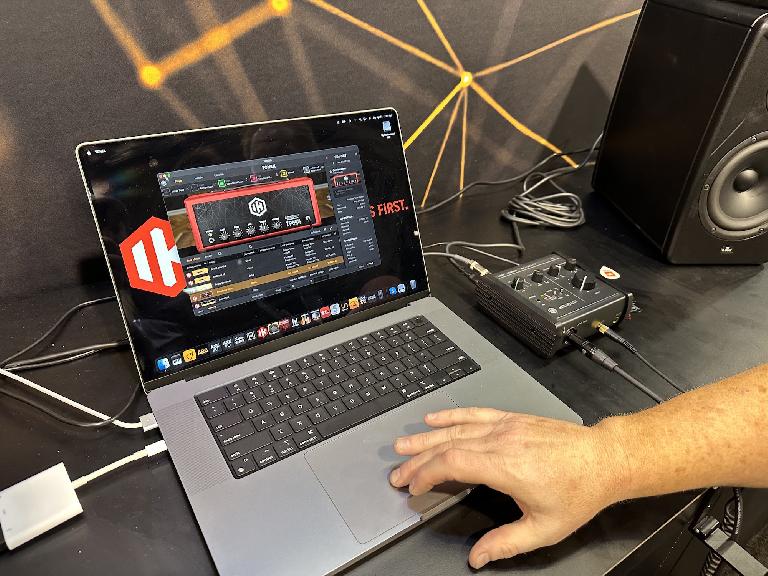 Onto Friday!
These are my top three, but this year's show is really full of surprises! Stop by tomorrow to join me diving in a bit deeper to some other great products I caught a demo of today!