There's no doubt that side chaining in a popular technique but sometimes traditional techniques can create issues in your mix. One of these is creating ducking effects during drops and breakdowns when your drum parts are removed.
With this technique you can enjoy your pumping effects all the way through a project and you no longer have to worry about whether your drum parts are in or out! I'm using Cubase here but you can literally use any DAW that natively supports side chaining.
Step 1 - The Standard Side Chain Set Up
So here we have a small mocked up project consisting of a few drum parts, a bass loop and a synth. Both the bass and synth parts are being side chained by our kick drum. There are separate compressors on both the instrument parts and they are both using the kick as their key input for gain reduction.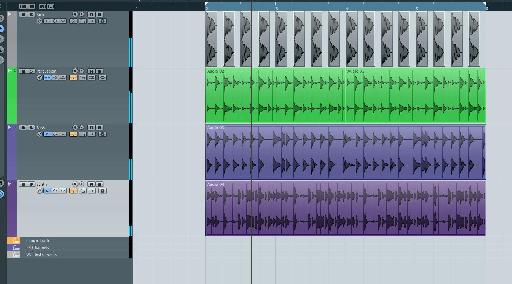 The mocked up project we will be using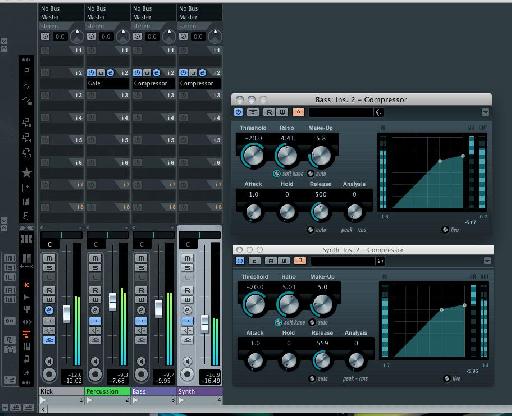 The two compressors performing the traditional side chaining
The only problem with this set up is that when the kick is dropped from the arrangement the side chaining party is well and truly over. I've demonstrated this by creating a small drop in our mini arrangement. You can clearly hear the ducking effect stop here, the volume increases and it creates an incorrect balance.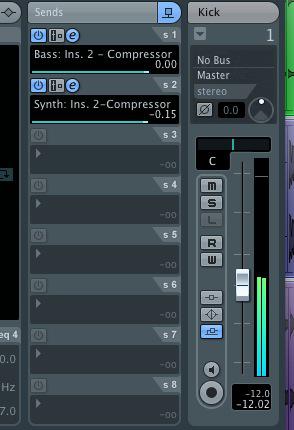 The sends used to trigger the two compressors
The mini arrangement with no phantom kick:
Step 2 - Replacing the Side Chain Source
The first step towards solving our problem is to completely replace the side chain source. In this case our kick needs to be duplicated and slightly edited. I started by adding a new audio track and then the original kick parts wee copied to this track.
I then filled in the gaps created by the small drop, so the kick was continuous without any breaks whatsoever. We now need to change some routing so that this new kick acts as the side chain source.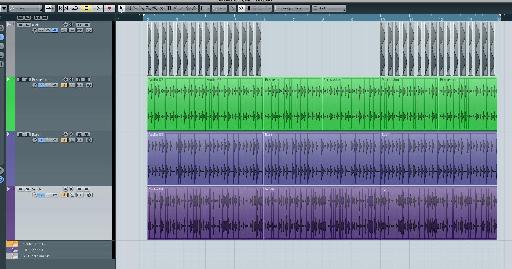 Some basic tweaks to the filter and envelope make a huge difference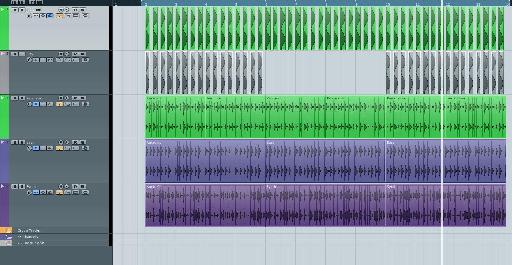 The noise becomes a percussion effect
Step 3 - Re-Routing and Mixing
Our newly created, duplicate kick drum channel now needs to be sent to the side chain compressors in our mix. In Cubase this is simply a case of setting up new sends in the kick drums channel strip. The sends on the original kick also need to be deactivated. This process will differ from DAW to DAW but it's pretty straight forward.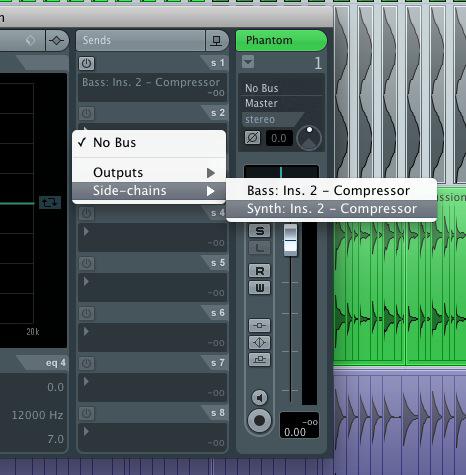 The sends on the new channel are re routed
We now have to turn off the main output of the new kick channel, this is because we only want to send this signal to our compressor, we don't actually want to hear it in our mix. You may have guessed by now this is why I call it a '