Korg's Volca hardware units are an excellent way to make music on the move - Korg has even released accessories like the Volca Mix and you can read our review here: https://ask.audio/articles/review-korg-volca-Mix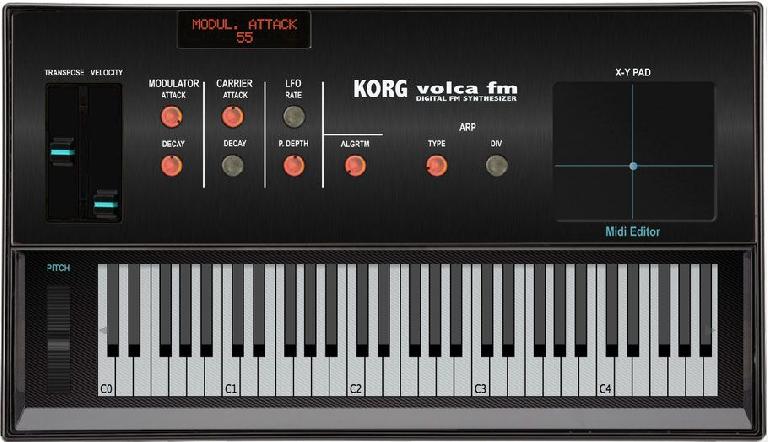 Now, independent developer Momo Müller, who creates software editors for all manner of hardware units, has released the Korg Volca FM MIDI Editor - a controller for the Korg Volca FM. Here's what he says about it.
Features
Integrate the Korg Volca FM into your DAW.
It makes it easier to adjust the sound accurately, which is difficult with the small knobs.
The Editor gives you access to the controller on the Korg Volca Keys interface.
The " Korg Volca FM " parameters can be automated, and they can be stored in your project.
You can save the Editor setup as VST Presets (..fxp) in the DAW.
With the X-Y-Pad any controller can be selected and controlled.
It is available as a VST plugin and standalone for PC 32/64 Bit and Mac as VST, AU and standalone.