For quite a while, we (and many other periodicals) ran features on the 'state of audio' on iOS and how close we were getting to the idea of an iOS based recording studio. We're not close anymore, it's definitely here. Plenty of pros are getting work done with the latest iOS devices and a variety of solutions exist to make that work easier. Let's have a look at what you need to make your iPad the centerpiece of your music making.
The Interface
There are so many options for iOS audio interfaces nowadays, and with USB-C on the latest iPads you don't even need an interface that was specifically designed for mobile. Many USB-C audio interfaces will 'just work' with the USB-C port on your iPad Pro. The Focusrite Scarlett bus powered interfaces all work with a standard USB-C cable with no additional work. The iPad supplies the power, and the interface records without a hitch. The larger self-powered interfaces will work as well, but you may need to connect them to a computer first to set the sample rate if you need to change that from the default setting.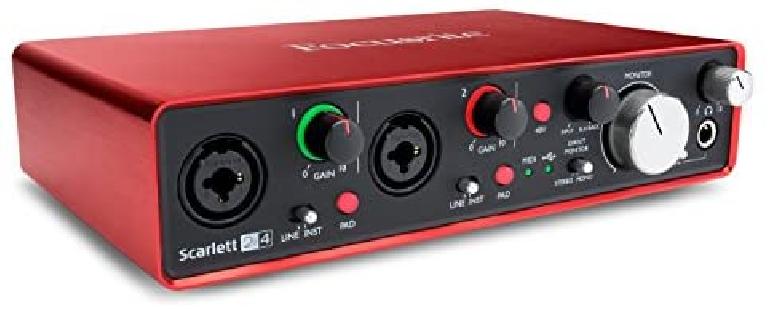 Regardless of your choice, you don't have to settle for the little single-channel interfaces any more. With USB-C, we've been given a ton of options. Check to see if your favorite interface is supported and if it isn't, pick up one that is. There are a bunch of them out there.
The Controller
If you're going to take up your USB-C port with your interface, you're going to want to invest in a MIDI controller that will connect with bluetooth MIDI. If you want a smaller keyboard, the Korg microKEY series will get the job done. If you want a full 88-key experience, the Roland GO:PIANO88 also connects using MIDI over bluetooth.
You can also pick up a Yamaha MD-BT01 and make nearly every general MIDI device into a Bluetooth compatible keyboard. The BT01 is a dongle that simply plugs into the MIDI port of something, and transmits the MIDI over bluetooth for you. Quite handy!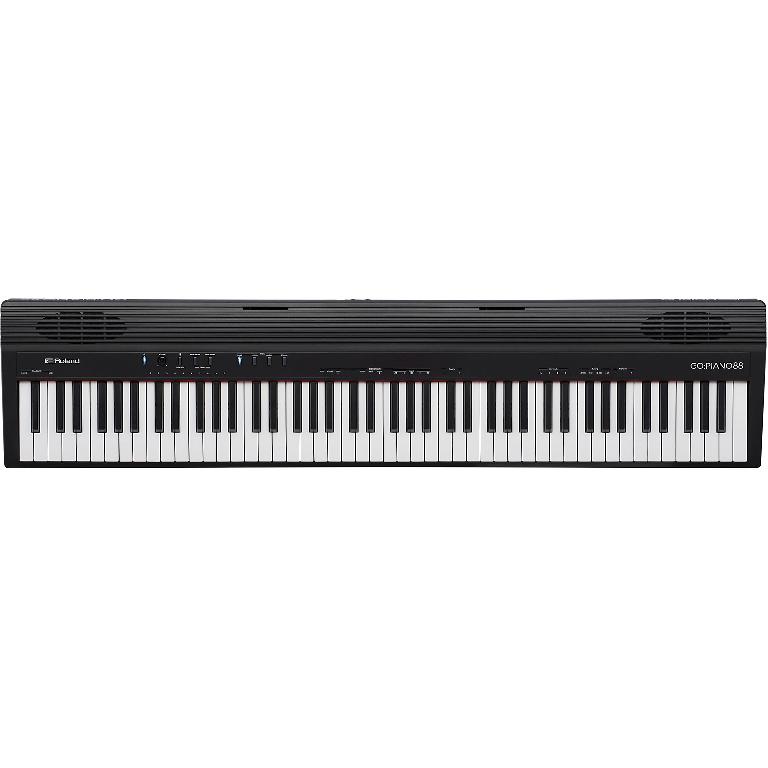 Finally, you can always get a USB-C hub to plug in an audio interface, a MIDI controller, and more all at once if you like. Just be sure it's powered as splitting that USB-C power can cause some unpredictability with audio devices.
The Apps
This piece has been in place a long time. The number of music-making apps on the app store can only be described as 'staggering'. You can always start with GarageBand. This 'tried and true' solution has been expanded with every update to the point where it is nearly feature-for-feature with its macOS counterpart. If you're looking for some more pro options (specifically on the audio side) have a glance at Cubasis from Steinberg. While you'll trade off simplicity, you'll gain a ton of standard desktop DAW features.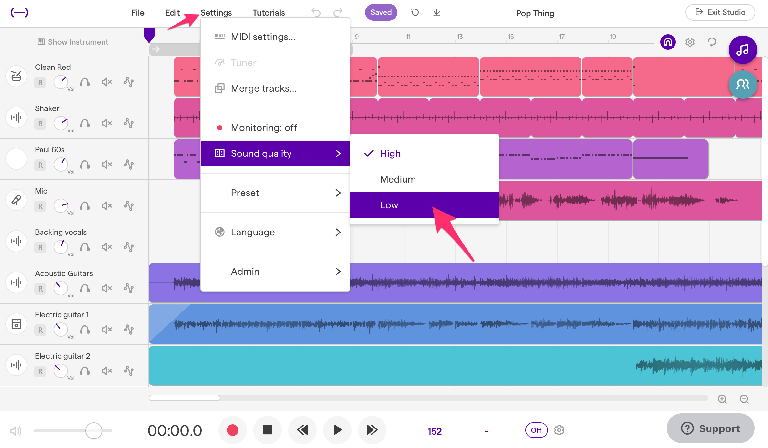 The cloud based DAW options are also starting to really catch up to their 'local' counterparts. Bandlab and SoundTrap can no longer be dismissed as a 'proof of concept'. They both have a ton of features to offer. Compatibility with a TON of other devices and a collaborative cloud based system push both of them to the point where they can't be ignored!