When you first hear of people using guitar pedals for their synthesizers you might be wondering whatever possessed someone to try such a thing. What many don't know is that pedals and synths go together like PB&J. Here are a few types of pedals that every Synth Freak should have in their arsenal.
Reverb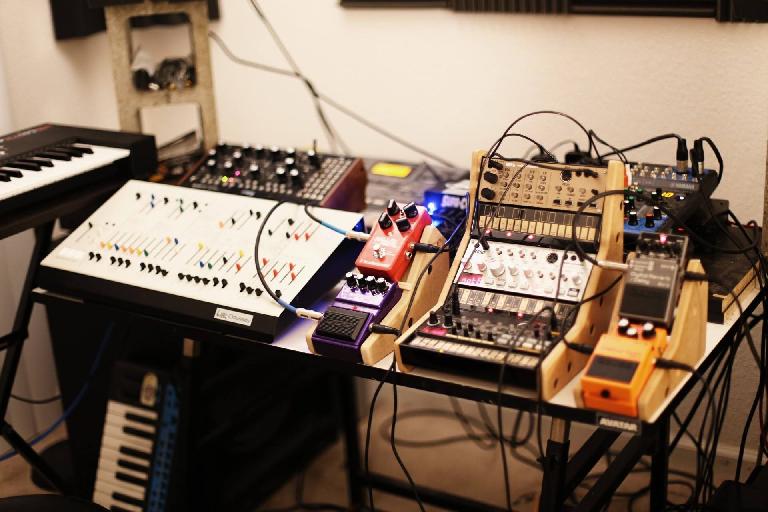 Reverb gives the feeling that sound is lingering long after it occurs. Reverb creates a sense of depth and forms an atmosphere that is ambient like, making your leads sound more spacey and full. Some popular reverb types are Hall, Room, Plate, Chamber, Spring, but list goes on and on.
Here's a few Reverb Pedals to consider:
TC Electronics Hall of Fame $149
Boss RV-6 $149
Eventide Space $499
Strymon Bluesky $299
Strymon Bigsky $479
Eventide H9 $699
Delay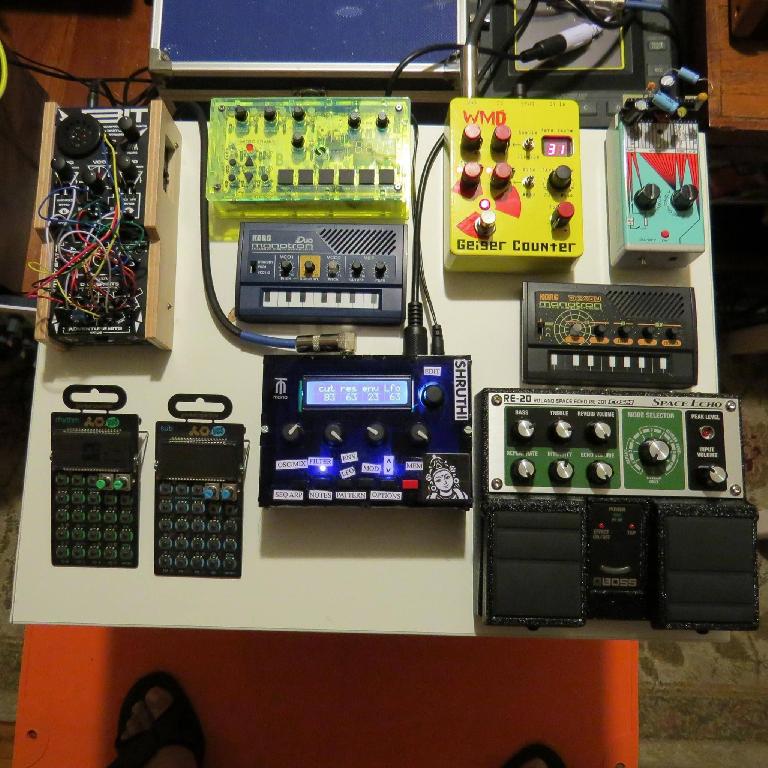 Delay..elay..lay..ay. Delay also fills in space but it resonates. It creates an echo or repetition of what is played by adjourning the incoming signal. When time or feedback of the delay is changed it can result in extremely interesting resonances. There's different types of delays such as ping-pong, multi-tap etc which can really transform your tune.
A few good delays are:
Boss DD-7 $149
TC Electronics Flashback $169
TC Electronics Flashback X4 $249
Boss RE-20 $249
Strymon DIG $299
Strymon El Capistan $299
Strymon Timeline $449
Overdrive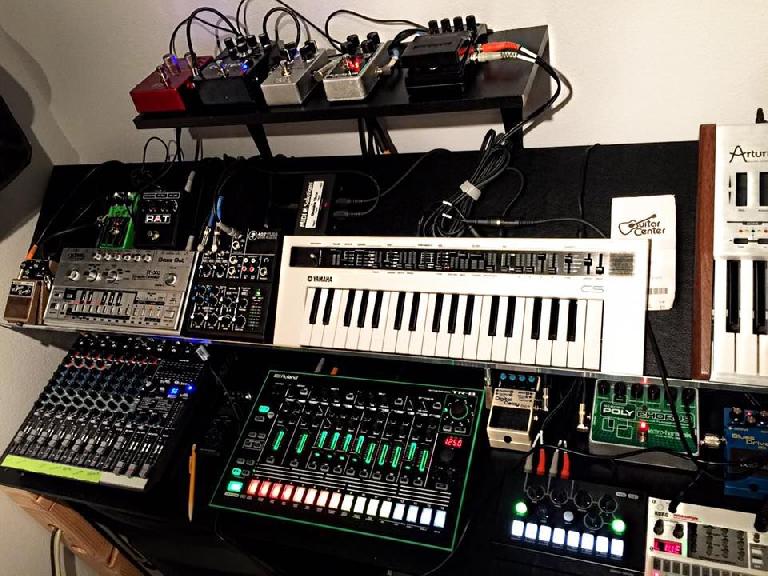 Overdrive will provide a gain boost or a mildly distorted sound to your music. Overdrive doesn't sound good on every synth like it does on an electric guitar, but it really makes a difference on certain pieces of gear. For example, any 303 clone could benefit from a bit of overdrive. I myself own a Boss Blues Driver BD-2 which I use with my TT-303 and it really beefs it up! Here are some Distortion pedals to consider:
Boss Super OverDrive SD-1 $49
Pro Co Rat 2 Distortion/Fuzz/Overdrive $69
Boss Blues Driver BD-2 $99
Elektron Analog Drive $359
Phaser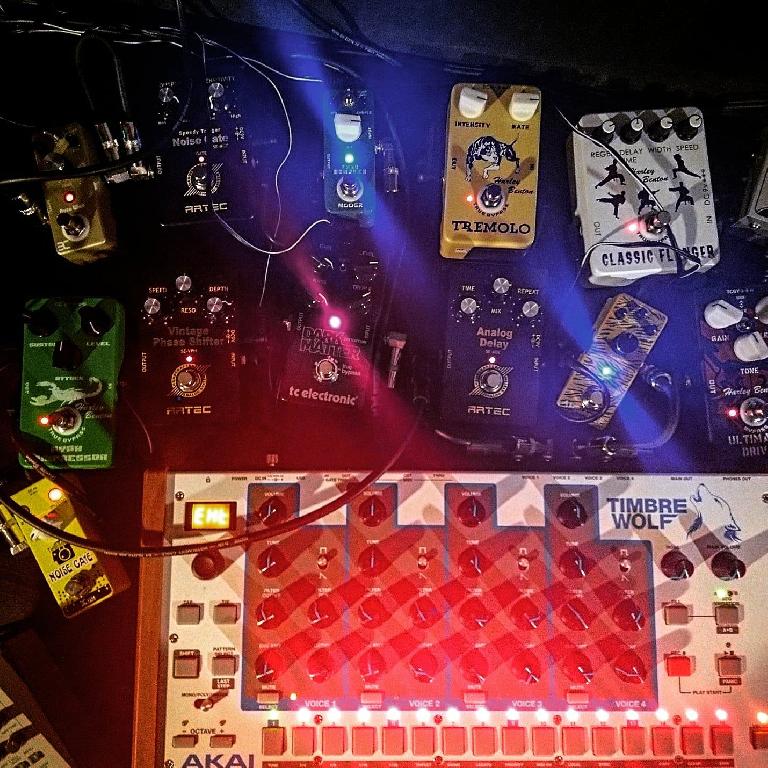 A Phase Shifter a.k.a Phaser pedal foists a resonant swirl to the affected sound by having each filter pass through all frequencies evenly, while at the same time shifting their phase correlation. In other words, when the phased audio syndicates with the original audio selected frequencies get cancelled out, while others shift to create a different frequency response. Phaser and Flanger are similar, just like Distortion and Overdrive. The difference between the two is that Phaser works with a Phase Delay, while Flanger works on a Time Delay.
Here's a few of both to consider:
Harley Benton Classic Flanger $28
Electro-harmonix Nano Small stone $71
MXR M-101 $79
Boss PH-3 $129
Boss BF-3 Flanger $139
Chorus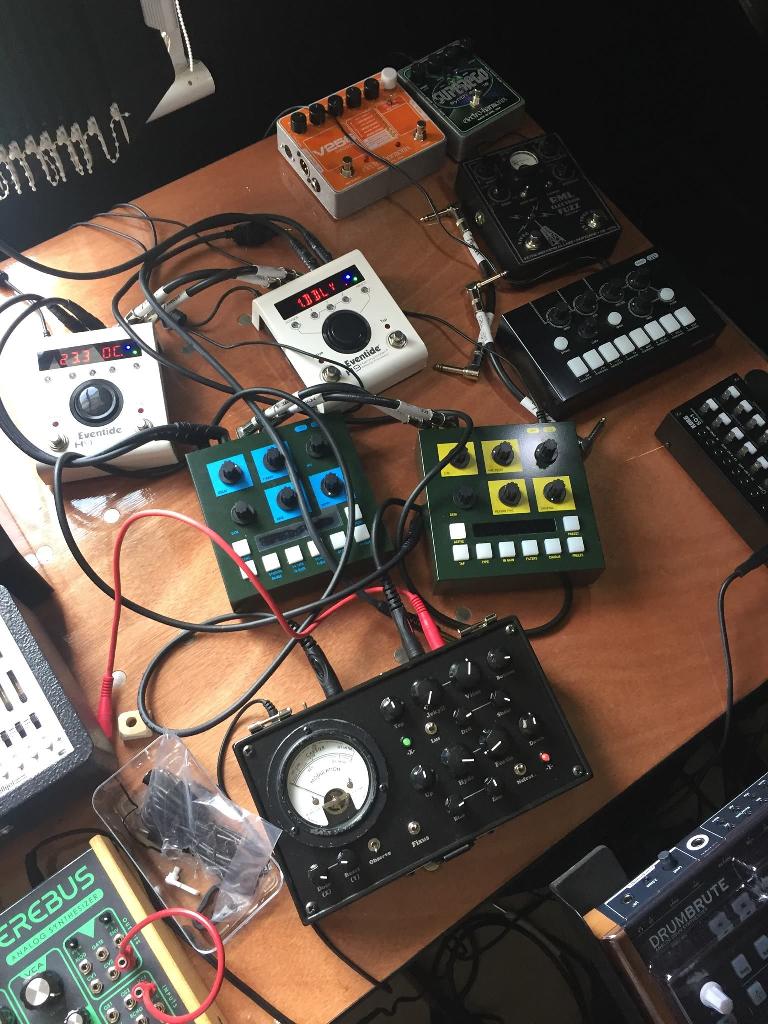 Chorus works by splitting the incoming audio and running it through delay before mingling it with the original audio and sending it through the output to create a short echo. Chorus adds subtle movements to your melodies by creating a thicker and richer sound. Some people might think "Dreamy" when they think of Chorus.
Here's a few popular Chorus pedals:
Small Clone $82
Boss CE-5 $99
Analog Man Chorus $225
I know there are plenty of great pedals that didn't make it to this article but remember, the best pedals are the ones that call to you. Pedal G.A.S. can be just as bad as Synth G.A.S. (Gotta catch'em all) so try to keep you G.A.S in check!
Learn more about mixing and FX with the thousands of pro tutorial videos in the Ask Audio Academy
here.