In stock and shipping worldwide. Soundmit 2020 Virtual Edition. New demo content on the website.
One of the reasons we've created The Dust Collector was to honour and expand upon the practice of experimentation in electronics.
We ended up shaking some of the dust and ash that had settled over the 70's: gritty, springy, phased magic dust that sticks to the tape and transforms sound into a living, kicking and breathing organism - not necessarily pretty, but alive & authentic.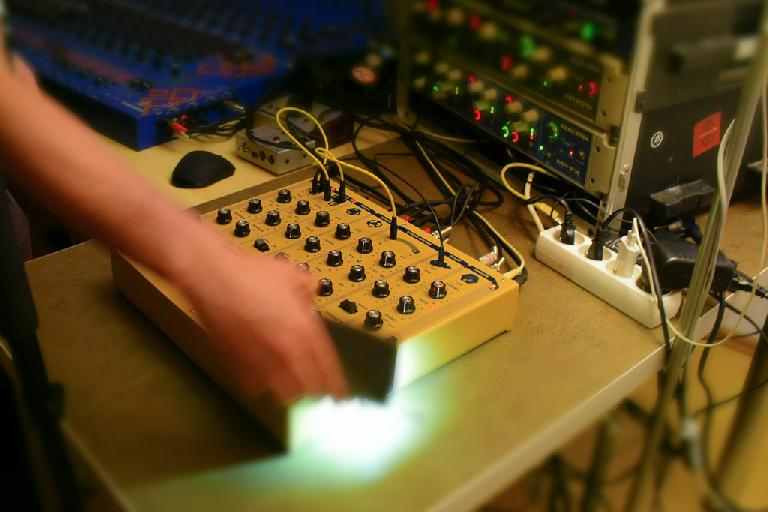 In stock and shipping
Following the pre-order campaign we launched last spring at Superbooth, we're happy to announce that The Dust Collector is now in stock and shipping worldwide from our online shop, SchneidersLaden and soon also from Mutan Monkey.
Many thanks to all who have participated and contributed to this success!
Soundmit 2020 Virtual Edition showcase
We will demo The Dust Collector again later in November 14th to 15th, at this year's Soundmit 2020 Virtual Edition.
The video will demonstrate more situations in which this noise maker can thrive, and Cristian Kreindler, Finegear's mastermind and the creator of The Dust Collector, will gladly answer questions and share tips.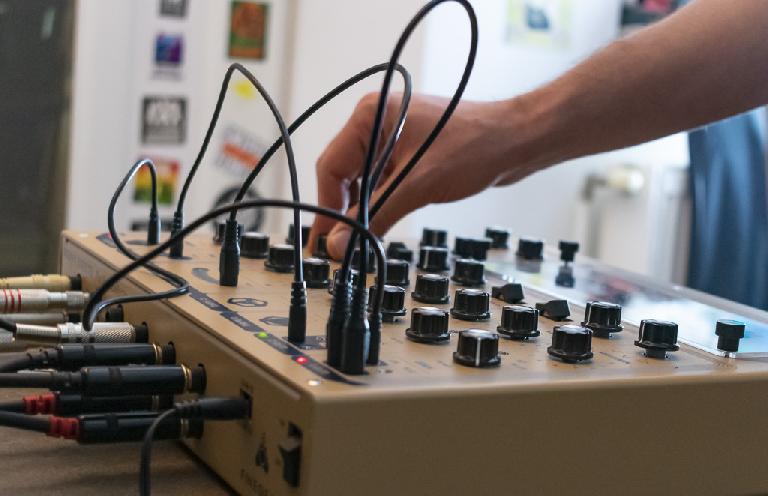 The official schedule of the Soundmit is still in the works, so stay tuned on your usual media to find out the details.
New video demos
In the meantime, we've been working on some more video demos, to illustrate different takes to making music with The Dust Collector. After a first video showing The Dust Collector as a standalone feedback noise machine, this time we've tried two different approaches:
About The Dust Collector
The first of the Arkive_Effects series, The Dust Collector brings together five curated analog effects designed for sonic experimentation. It contains 2 VC LFOs, 2 tape saturations, a spring reverb, a delay and a phaser. However, this is not your average multi-effect box, as each module has been analysed and tweaked to support your creative process.
On the 14/15 November Finegear will demo The Dust Collector at Soundmit 2020 virtual edition.
Find out more at finegear.net/dust.