Moving a region in Logic Pro is simply a matter of dragging it, right? Or left, of course! Hold down Control, or Control and Shift, for finer movement. Nudging, however lets you move regions using key commands by predetermined amounts while the project is playing so you can hear your changes in context. Nudging foley into position, or adjusting the timing of an individual word or phrase in the vocal part are examples of where these tools come into their own.

Step 1 - Set up Key Commands
Nudging relies on Key Commands so check what has been assigned by opening the Key Commands window and searching for 'Nudge'. If necessary, set up your own Key Commands or choose a preset Key Command set such as 'U.S.' (Logic Pro > Preferences > Key Commands...)There are a huge range of nudge-related Key Commands that can be assigned but you need to use them on a regular basis to justify learning them all!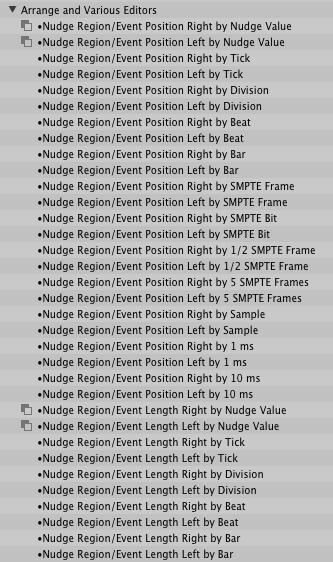 Just some of the many Nudge-related commands in Logic Pro
Step 2 - Set up the Toolbar
There are Key Commands for setting the nudge value, of course, but if you would rather have this facility available from the toolbar, so you don't have to remember them, you will need to customise the toolbar. Right-click (or Control-click if your mouse is set up without a right click) on the toolbar and choose 'Customise Toolbar'. Then drag the Nudge Value icon onto the toolbar. Clicking on this reveals the list of available nudge values.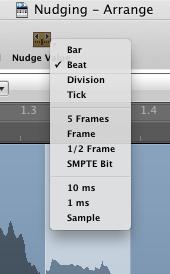 Nudge values available from the Toolbar icon
Step 3 - Nudge Selections
Of course you can nudge a selected region, but if you are a dedicated user of the Marquee tool (and you certainly should be!) then you will be glad to know that nudging a Marquee selection turns it into a region.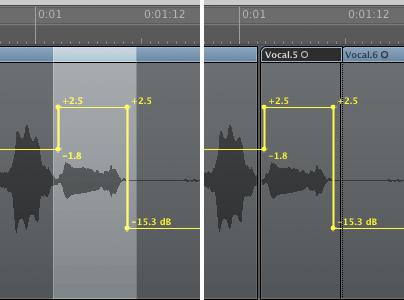 The result of nudging a marquee selection
As soon as you carry either of these actions, if there is any track automation, a warning dialogue box pops up, which is a drag, so tick the box that says 'Don't Show Again' and click 'Move'.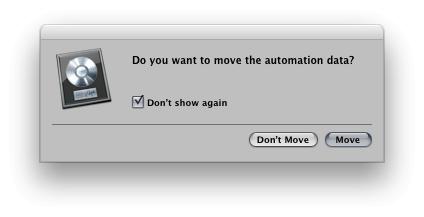 The warning dialog that pops up if you try to nudge a region that is on a track with any automation
[Do explore the Key Commands window in depth. If setting & remembering specific nudge shortcuts for all the values seems daunting, then you can setup the Nudge Region/Event Position ... by Nudge Value commands and assign shortcuts for Set the nudge value to tick, division, beat, bar, etc. - Ed]