Absynth is an incredibly powerful sound generator and effect processor. With its numerous oscillator types, three LFOs, unique effects, and 68-stage envelopes, Absynth produces sounds like no other software or hardware synth.
With nearly 2000 presets and an easy to use browser, many users don't go any further than the built-in library. Admittedly, constructing new sounds or effects from scratch in Absynth can be daunting. Luckily, Absynth 5 introduced a new feature for generating sounds and effects based on existing sounds. It's called the Mutator.
Using the Mutator is a three-step process. First, pick a preset that you would like to use as the basis for a new sound. Next, select one or more attributes in the browser to create a list of secondary presets with those attributes. Finally, use the Mutate button to create a new sound "mutating" the original preset into something that sounds like the secondary presets in your results list.
Here's a simple example to show how it works in practice.
Step 1

Let's say we want a "vocal piano" sound. In other words, we want to somehow merge characteristics of a piano with characteristics of a vocal sound.
First, let's select the Grand Piano 1 sound using the search bar. Load the sound by double-clicking it in the results list.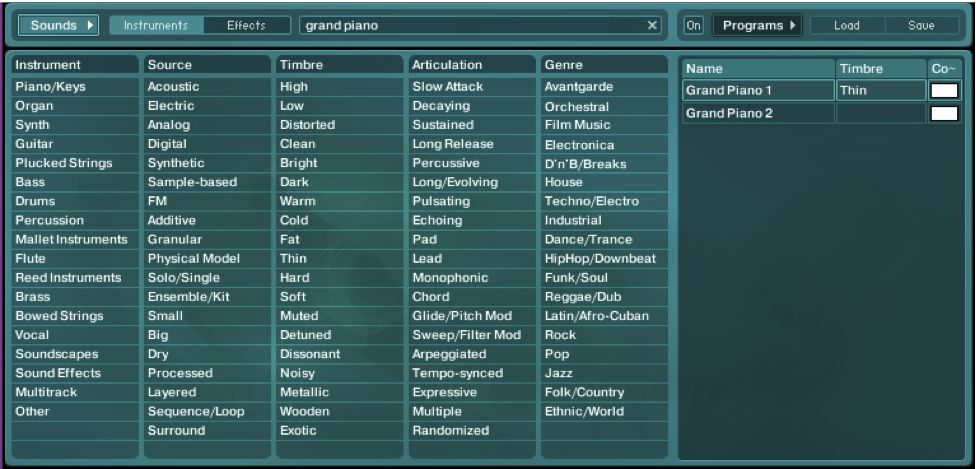 Step 2

Next, clear the search field and select some attributes from the browser. We'll select "Vocal", "Solo/Single", and "Expressive". You can select as few or as many as you want.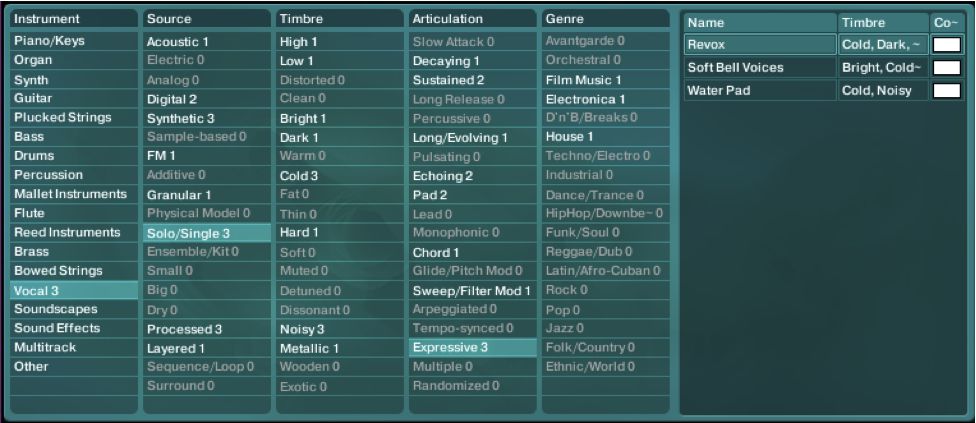 Step 3

Now, adjust the Mutation Amount (the degree to which you want the piano to be changed into a vocal sound) and the Random Amount (the amount of randomization you want to introduce into the mutation process). Press "Mutate".

Your new sound will be "Grand Piano 1 M 1". Play it and see what you think. Want to try another mutation? Press the "Retry" button. Better yet, press "Mutate" again. Each time you press "Mutate", Absynth adds a new entry to the Mutation History.
You can change the attributes in the browser, as well as the Mutation Amount and Random Amount before each mutation if you want. You can select any sound from the Mutation History from the Mutation History drop down menu, so it's easy to try out different mutations until you find the one you like.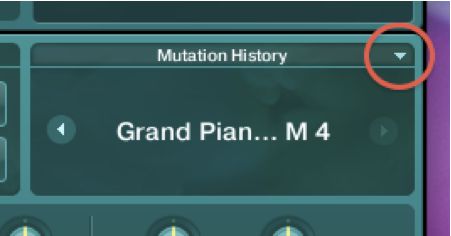 Step 4

You can make further changes to your sound using the Finetuning area at the bottom of the browser:

Of course, you can save any of your mutations as a new preset to have it added to your library.
Step 5

There's so much more that you can do with the Mutator. For example, you can instruct the Mutator which modules should be mutated and which ones should not by turning cells on or off in the Mutation matrix.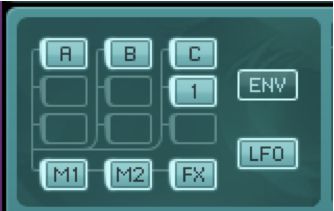 You can even mutate a specific oscillator, filter, waveshaper, modulator, or effect using the Edit menu for that module.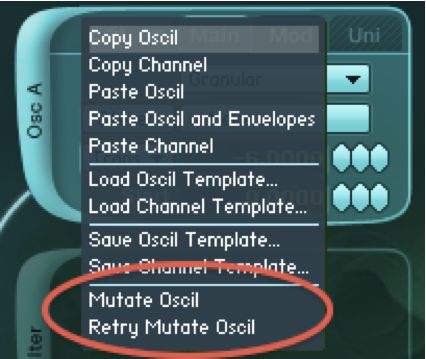 The Mutator is a great way to create new sounds and effects in Absynth without having to learn how to navigate around the user interface. If the Mutator whets your appetite for more complex sound design, then you'll find everything you need to know in my Absolute Absynth Video Tutorial at macProVideo.com.