The Akai Timbre Wolf Reimagined: Say Goodbye To The Keyboard
The Akai Pro Timbre Wolf has a reputation. Some love it. Some hate it. So in a bid to improve this 4-voice analog poly synth Haydn Hamilton decided to remove its keyboard completely. Good idea?
Wish your Timbre Wolf had a better sawtooth or improved cuttoff... or just feel like taking a chainsaw to it and lopping off that keyboard? The later is what Haydn Hamilton of Instrument Stands is becoming infamous for doing with classic and, um, not so classic synths.
In this case Haydn decided to murder the keyboard on Akai's 4-voice polyphonic analog Timbre Wolf synthesizer. But rather than leave the guts of the machine hanging out, Haydn patched it up with a rather swanky metal case/end and even added a fetching engraving so you'll never forget the brand or name of the synth. Phew!
In possibily the synth meme of the year so far, Haydn posted this photo on Facebook with the caption: TIiiiiiiiiMBREEEEEE Wolf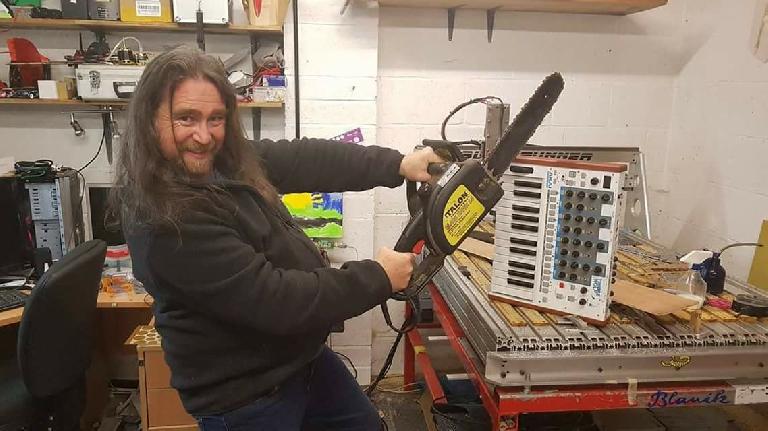 Decapitating Timbrewolf synths isn't Haydn's full-time job, or even the main focus of his spare-time. If you check out Instrument Stands on Facebook you'll find that you can get synths like the Korg Minilogue, Monologue and Roland TB-303, etc modded. Whether it be removing the keyboard and creating a desktop version or creating a full metal jacket for the synth, Haydn is your man for the job.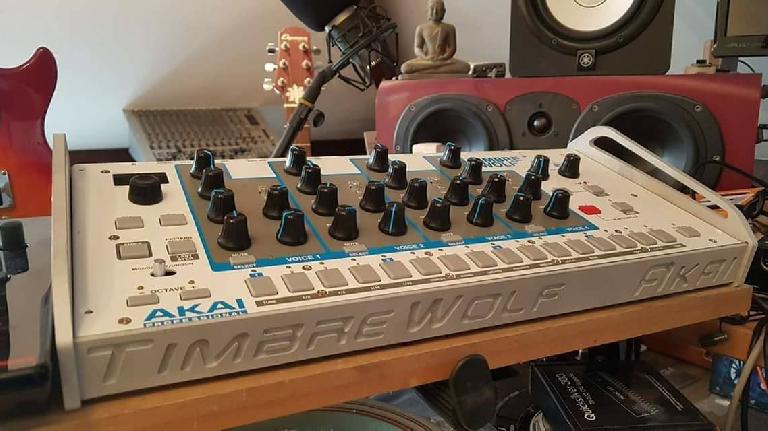 We're not sure what Haydn has against keyboards. Perhaps those compulsory piano lessons when he was young are starting to have an effect? But who cares as long as the desktop version of the synth looks good and he tidies up the mess afterwards! ;-)