While there's been a slew of economically priced hardware synths enter the market including the Modal CRAFTsynth, Patch Blocks, Korg Volcas, Roland Boutiques and an upcoming Behringer Minimoog Model D synth clone reportedly priced in the $400 region, there is still a market for expensive - I mean really expensive - synthesizers. Some of these will almost fill a small room. Others will simply empty your wallet without a second thought.
Here's six of the most expensive hardware synthesizers in production now and available to buy today.
If you're of a suggestible nature and likely to max out your credit card by the mere sight of lots of oscillators and filters... look away now.
EDITOR'S NOTE: We missed some expensive hardware synths! We've added a page 7 to the article to give them the attention they deserve. Click HERE tor use the page nav menu o read more about them.
1. Emerson Moog Modular System - $150,000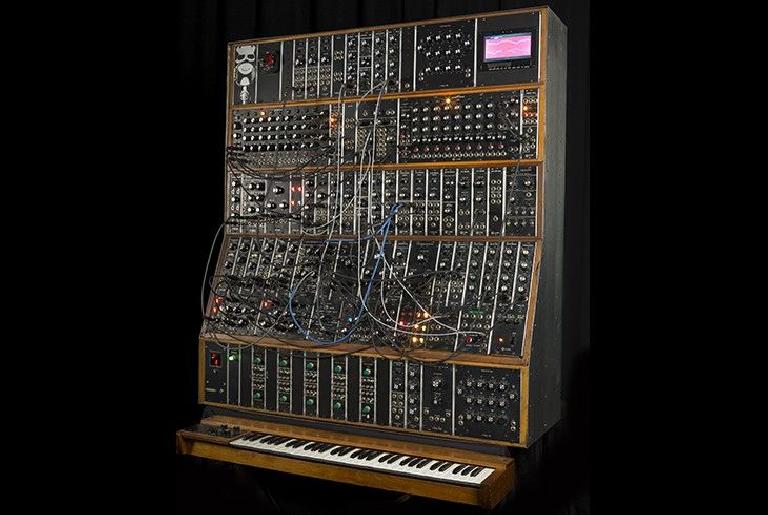 The EMMS is a faithful recreation of the most visible and widely-heard modular system in the world: the Keith Emerson Moog Modular. It is handcrafted from the original circuit designs and utilizes the same hand assembly methods found at the Moog Music factory in Trumansburg, NY in 1969.
This faithful recreation of the highly complex EMMS took Moog Music three years to build. As you'd expect with a machine costing this much it has been hand-crafted and hand-soldered using traditional wiring methods. It might even be worth selling your house for as only a handful of these will be built.
2. Moog System 55 - $35,000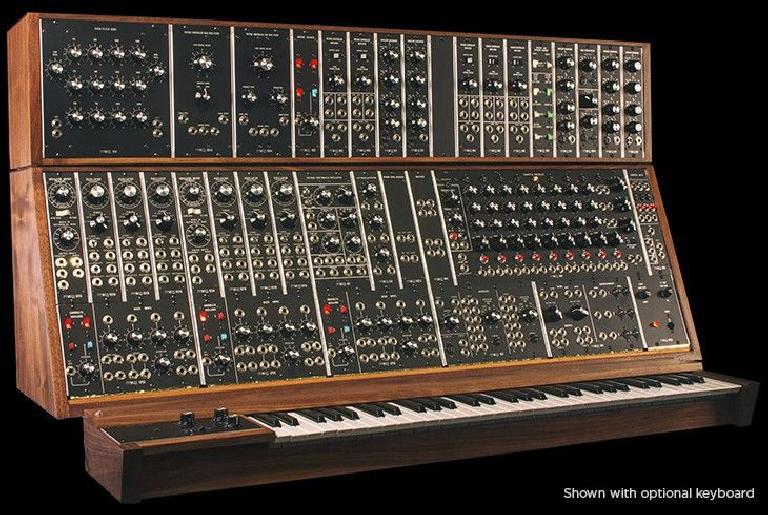 Note: The System 35 retails at $22,000 (5-oscillator version).
So, Moog have 2/3 of the most expensive synthesizers currently in production today. You might not be surprised. Here's what Moog Music have to say about this beast. "The Moog Modular System 55 synthesizer is a highly sophisticated and dynamic analog instrument comprised of 36 handcrafted modules and housed in two hand-finished solid walnut cabinets. This instrument provides limitless sonic potential and inspiration, while delivering the depth and dimension of sound found only in a vintage Moog modular synthesizer. The System 55 comes equipped with the coveted 960 Sequential Controller for incorporating extensive rhythmic complexity into the creative process."
3. Schmidt Eightvoice - $20,000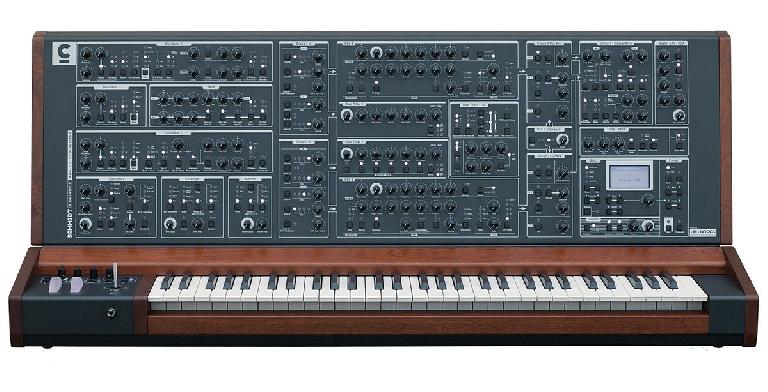 This analog eight-voice polyphonic synthesizer (with unison and true multitimbrality mode) has MIDI implementation with a USB port and complete programmability. The signal path is fully analog with precise digital control. This hand-crafted synthesizer hails from Germany, in case you didn't pick that up from the name. Here's more about this attractive synth. Oh, and it comes with a flight case. Bargain ;)
eight-voice polyphonic, true analog synthesizer with digital control and preset memories
discrete sound generation circuitry (no integrated oscillator / filter circuits on one single chip)
You want Schmidt to sound like an entire orchestra? Have a go at Schmidt's eight-part multimode. Simply select the desired preset sound, voice allocation, keyboard mapping, MIDI channel, controller-assignment, tuning, volume, panning, and output routing for each multimode part in an easy-to-survey LCD screen. Enjoy sounds as complex and dynamic as you never would have expected from one single instrument.
separate audio outputs for each voice, plus summing outputs and headphone out
1,028 single sound presets
256 multi sound presets
61 keys, semi-weighted, with velocity and aftertouch
sophisticated glide/portamento capabilities
several realtime modifiers fully programmable per preset (modwheel, stick controller, keyboard-aftertouch, four foot switches, four expression pedals)
complete MIDI implementation, MIDI via USB port and DIN sockets
all sound programming functions with dedicated frontpanel controls and switches
precise information on parameter names and current values via large LC-display
multi-color LEDs
control panel with adjustable angle
internal universal power supply
flightcase included
4. Buchla Skylab - $13,999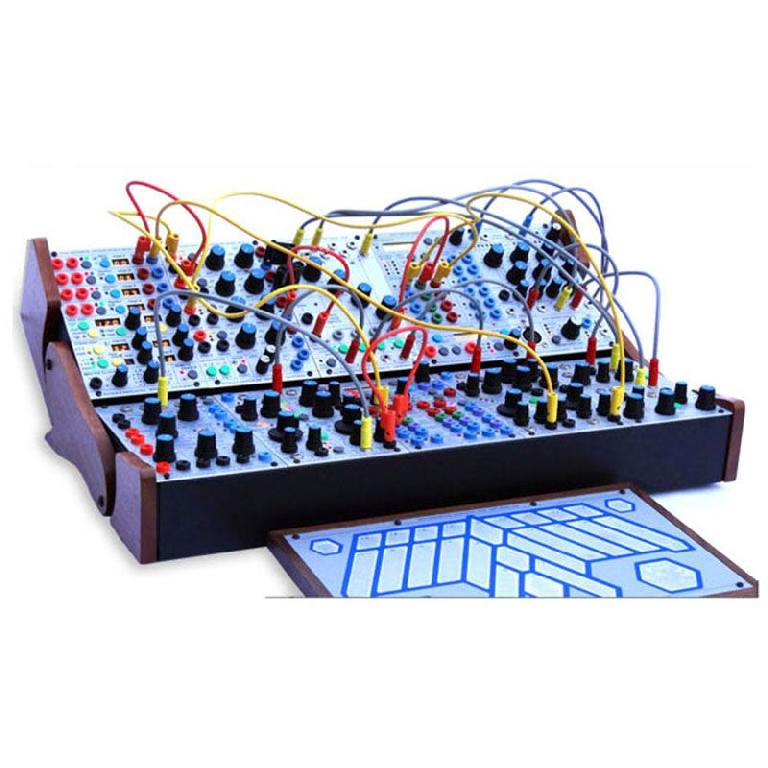 The 200e Skylab 10-module system delivers exceptional power and performance in a highly portable format. Folds neatly with your patch cables connected and stores in an airline-carry-on-compatible padded bag (included). Get to the gig, unzip the case, plug into the sound system, andvoila—you're ready to perform.
In the this video SteveH performs on the Buchla 200e modules:
5. Moog Model 15 - $10,000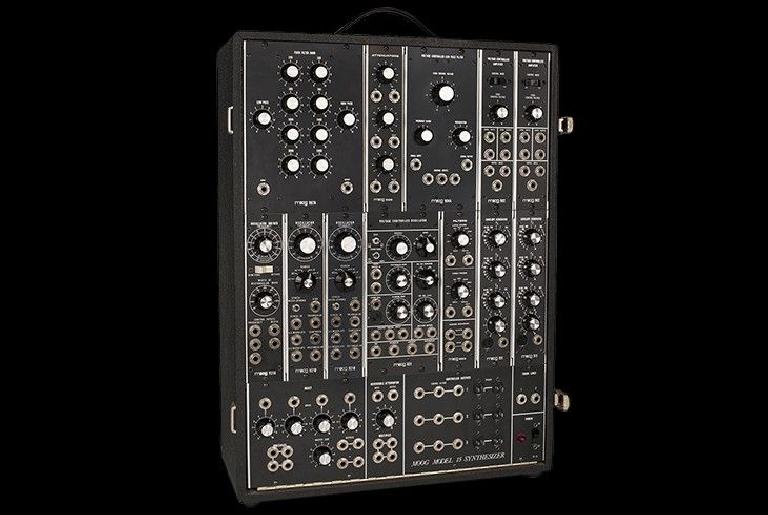 Moog Music synths are dominating this list. The more affordable (than the Emerson Modular and the System-55 or 35) Model 15 has been made into a super cool iPad app. But that shouldn't prevent you from considering this excellent synthesizer if you have a spare $10,000 burning a hole in your pocket.
This modular is an ultra-powerful, compact studio synthesizer designed for live performance and portability. It is housed in a rugged tolex-encased cabinet and is an ideal solution for the touring synthesist. The Model 15 design focuses on speed, creativity and simplicity while still providing the enormous sonic depth and dimensions found only in a vintage Moog modular synthesizer.
6. Studio Electronics Omega 8 - $5,299

The Studio Electronics Omega 8 is one you may not have come across before. It's an eight-voice, discrete circuit, multi-timbral, stereo, multi filtered, arpeggiating, DSP-free synth.
Voices: Eight.
Multitimbrality: Eight part, parameters: patch, number of voices, mono or poly: splits, layers, prepared.
Audio outputs: One main stereo and mono output, one stereo TRS output connection per voice.
Audio inputs: One input connection per voice.
Interface: 32 knobs with relative and jump modes, 1 rotary encoder, 35 tactile switches, 24 LEDs.
Display: 16 x 2 back lit liquid crystal.
Memory: RAM: 254 patch locations in program mode, 128 in multi mode, ROM: 254 in program mode.
Weight: 20 lbs.
Dimensions: 4 rack spaces, 15 inches deep.
7. The Synths We Missed
While researching the most expensive synths still in production today, we missed a couple of notable ones! Thanks to the readers of AskAudio for pointing these out.
Holland SM2000 - $40,000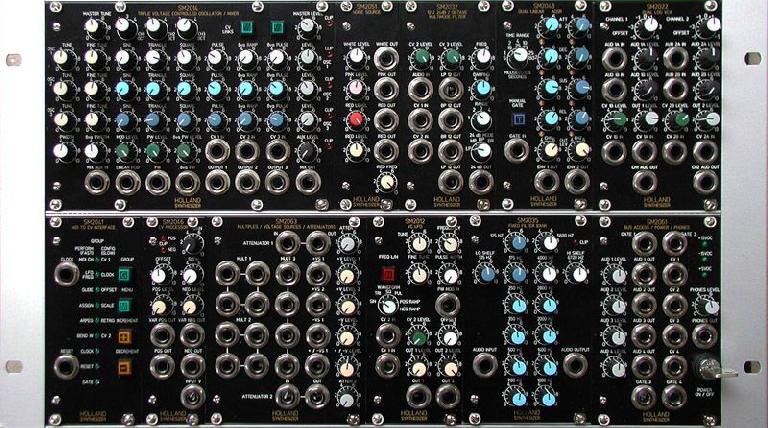 The Holland Synthesizer Model SM2000 is a 3U Euro format* monophonic modular synthesizer. This is truly an aerospace quality musical instrument, designed for the most discriminating musicians, studios, and producers. The system uses a backplane that carries control voltages, triggers and audio signals to and from the various modules, however all patching can be overridden from the front panel. All jacks are Switchcraft 1/4" for ruggedness. The SM2000 is designed to be a standalone system, but being modular in nature allows for a high degree of customization.
Studio-110 Synthesizer System - $15,249.50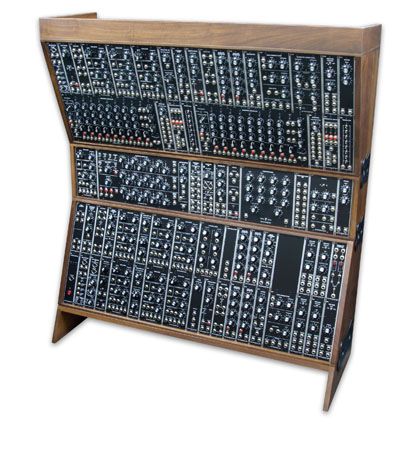 The Studio-110 is the largest pre-configured Studio system from Synthesizers.com. The six oscillator base cabinet is topped by a 22-space cabinet, an inverted 44-space cabinet, then a special crown piece. The system includes our 24-stage Q119 sequencer, plus two Moog-Style Q960 8-stage sequencers, sequential switches, and interfaces. The top row contains a complete three-oscillator synthesizer with dual filters. A matching keyboard garage and patch cables are included with this incredible machine.
Before you buy one of these expensive beasts it pays to understand how synthesis works. That's why the AskAudio Academy, with hundreds of video courses for audio and music production, is what we'd recommend you add to your purchase! It's only $15 a month with new video courses being added weekly.
Check out the AskAudio Academy
There's even an entire series on synthesis created in collaboration with the Bob Moog Foundation and presented by synth expert, Marc Doty. Check it out here.