Teenage Engineering OB-4 Is A Portable, Interactive, Looping, Remixable Radio
A magical, fantastic sounding radio? A portable endlessly looping radio player? A remix radio? A mantra maker? Drone creator? The new Teenage Engineering OB-4 is designed to be all this and more.
The incredible sounding portable hifi stereo with line-in, wireless audio, and the evolution of radio. OB–4 memorises everything you play on an endless looping tape. Rewind the radio and remix anything. It comes with a folding handle that doubles as a stand. ultra power efficient with up to a week of music listening.
motorized user interface
use your fingers to grab, spin and interact with the sound. digital-motion controlled volume knob and tape reel. adjust the sound level on your bluetooth device and watch the volume knob follow, rewind radio and remix anything. it's the next level of user experience.
natural sound
Four tailor-engineered speaker elements deliver pure quality sound and a stereo field that fills the whole room. OB–4 is designed with a flow optimised bass reflex duct that works together with surfaces in the environment to deliver deep natural bass.

The handle-stand
Designed to be played outdoors, in public spaces and at high volume; carried on one shoulder with speaker elements facing the head. note: it is assumed that passers-by share the same musical taste. or why not give it a home in your kitchen? with any luck, the iconic handle makes it a breeze to carry anywhere, and can even be used as a stand for a more relaxed listening position.
Up to 72 hours listening
How about normal radio listening for a week without recharging? Or, if you're the loud type, about 8 hours of noise at maximum volume. the high capacity lithium polymer battery means you're able to listen up to an average of 40 hours on a single charge.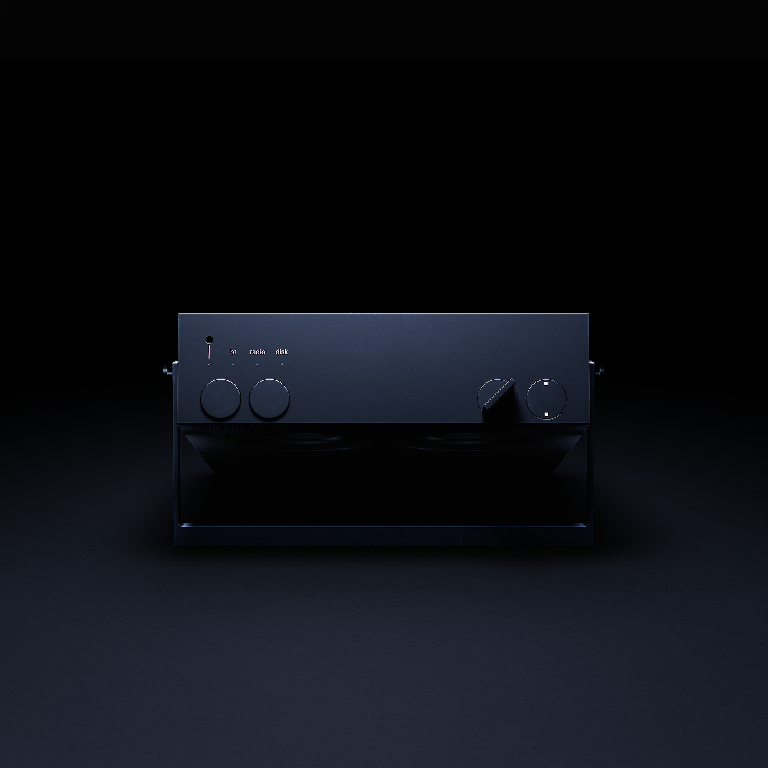 The wireless part
The OB–4 hardware platform is designed to support both high-definition bluetooth classic and the new ble audio standard. In the coming months Teenage Engineering will add support for audio and midi over ble.
Available: Now
Price: from 599€/599$/599£