Teaser: Is This Behringer PCB From A TB-303 Synth Clone?
Behringer certainly know how to get attention in the synth world. Their latest PCB teaser looks like it could be for their next important synth clone, the TB-303. What do you think it is?
Behringer are back with another teaser leaving synth enthusiasts swooning and half-fainting (between the drool) at the prospect of yet another analog clone of a classic synthesizer. This time we think it's a TB-303 style synth... but it might not be a clone at all... it could even be something unique, like their excellent Neutron synthesizer.
The Roland TB-303 was a classic analog bassline synthesizer that hit the world back in 1981. It was only after it was discontinued 3 years later that it became the machine behind the classic house, acid house and techno bass sounds.
Now, we know after the flurry of showcases from Superbooth 2018 that Behringer are indeed working on a TR-808 clone, amongst others. So, it wouldn't be a big surprise if a TB-303 was also on the list. If it is a TB-303 style synth, then we fully expect it to be priced super competitively and eurorack compatible.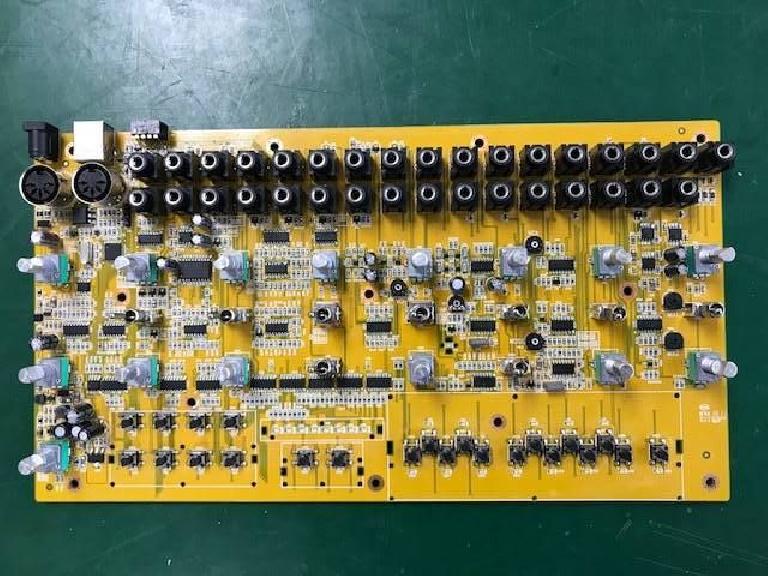 Of course, we're interested, and we suspect you are too. After playing around with the Neutron extensively and being impressed by both its sound, price and build quality I'l definitely looking forward to seeing what Behringer will be conjuring up with the TB-303.
Oh and before anyone starts clone-bashing, I'd simply recommend trying out the Behringer Model D first. If you don't like it and prefer the original Moog Model D for $3,500 great. Get it. If you want something super close to the original which is eurorack compatible and has more features, a great sound and is a lot cheaper ($299) then that's fine too.
[Via: Behringer on Facebook]
As if we need to tell you... as soon as we know more about what this PCB from Behringer is we'll let you know!