Tasty Chips, €800 Hardware Granular Synth, Coming Soon
The futuristic-looking Tasty Chips Electronics GR-1 is a polyphonic hardware granular synth for sound designers, beat makers, film scoring, and so much more. Take a listen and find out more below.
Tasty Chips Electronics have annoucned a teaser for their upcoming GR-1 Granular Synthesizer on their Facebook page. There's no doubting this render of the upcoming synth is drool-worthy. Here's what Tasty Chips have told us about this new synth:
"The GR-1 is a hardware polyphonic granular synthesizer in a class of its own. The GR-1 is capable of creating textures, characteristic sounds, drones, soundscapes, pads etc. with the help of your creativity! A sample and a few knob tweaks are enough to create something beautiful!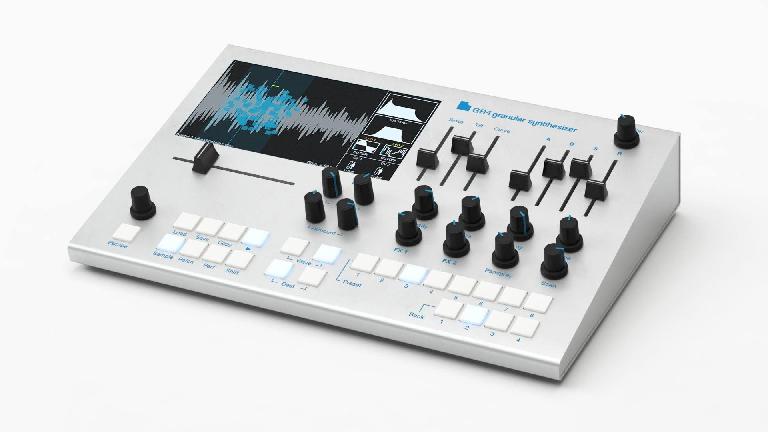 GR-1 Early Features:
high quality (32 bit, 44.1kHz) audio
Internal and external memory (USB)
sturdy aluminum casing
controlled via MIDI (USB/DIN) or can be used standalone
CV and gate options
great for drones, sound design, film scoring, beat making and composing.
Performances and patches can easily and directly be saved, loaded and copied
800 x 480 pixel, 7" TFT true color display
Window envelope
Global ADSR envelope
32 overwriteable presets slots
We also know that the GR-1 will be coming to Kickstarter soon and, according to Tasty Chips, the price will be €800 EUR. There'll be more info released once the Kickstarter goes live.