The DR-70D from TASCAM is the ultimate audio recording solution for filmmakers. Four balanced XLR mic inputs meet the requirements of production sound, from professional users to indie DSLR shooters. The compact format can be mounted either above or below a camera, and a pair of built-in microphones can capture sound on-set. The interface is designed for quick adjustment, with additional features to keep recording levels under control.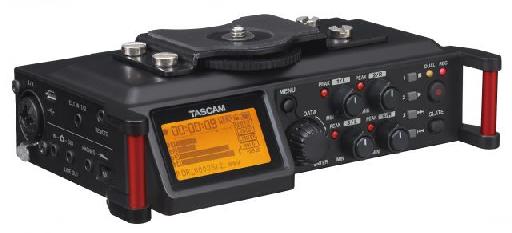 Tracks on the DR-70D are captured to SD card, SDHC or SDXC media '" up to 128GB cards are supported. The recorder has tripod mounts on the top and bottom of the unit, allowing it to be mounted on a camera, a follow-focus cage, or used standalone. Other production friendly features include a slate tone, low-noise buttons, a powerful headphone output, and standard AA battery power.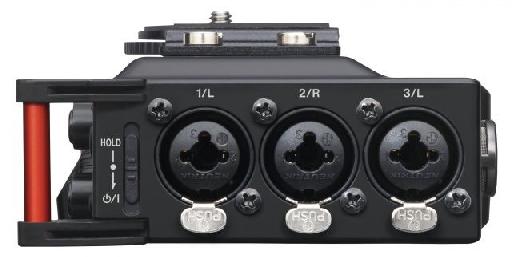 Uniquely designed for the needs of filmmakers, television producers, advertisers, and documentarians, the DR-70D packs multitrack recording into a package compact enough to use with any camera.Visit the DR-70D web page for more info here:

http://tascam.com/product/dr-70d/overview/

TASCAM Announces Holiday Rebates
Save up to $100 through December 31st
Save big on TASCAM recorders and interfaces for the holidays. New rebates save you up to $100 on TASCAM's hottest gear, from home and portable models to pro audio & mastering recorders. But hurry, this offer runs from November 1 through December 31st.
For rebate details and coupon, click here

Rebate Terms and Conditions: Keep a copy of all submission materials. Questions are more easily answered if you have a photocopy of your submission records. Only one rebate per model. Offer valid only for products listed above purchased from authorized TASCAM dealers in the USA between 11/1/14 and 12/31/14. Submissions must be postmarked by 1/15/15 to qualify. See the rebate form for full terms and conditions.