Take Your Music Production Skills To The Next Level - 23,790 Video Tutorials From $6 A Month
The Ask.Audio Academy has over 860 video courses covering everything you need to know about music from theory and composition through to recording, mixing, mastering and career advice.
Music performance and production is a pursuit that has many aspects to it. Perhaps you're writing a score for an orchestral performance. Maybe you are a sound designer crafting new synth libraries to use in your EDM tracks. Or you could be a rock guitarist tracking your band and making albums. These are just a few of the countless things that musicians and producers do.
While the technology around music has greatly expanded in its scope, the skills you need to be able to make music have remained much the same as they have always been - it's just that now there are more ways than ever to get there. So how do you find your way through the music maze?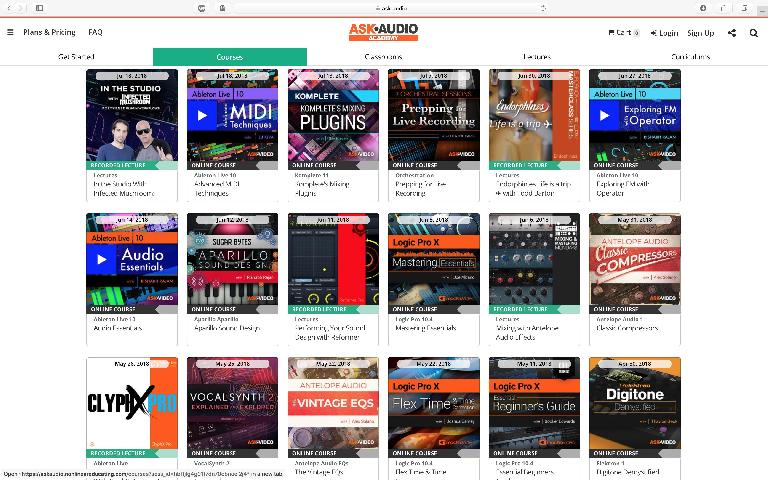 Here at Ask.Audio we have 868 professional video courses (with new courses added weekly) consisting of 23,790 individual videos. Covering all major DAWs, leading hardware synths, workflows, techniques and much more, you'll find everything from introductory guidance through to advanced, expert tips and techniques.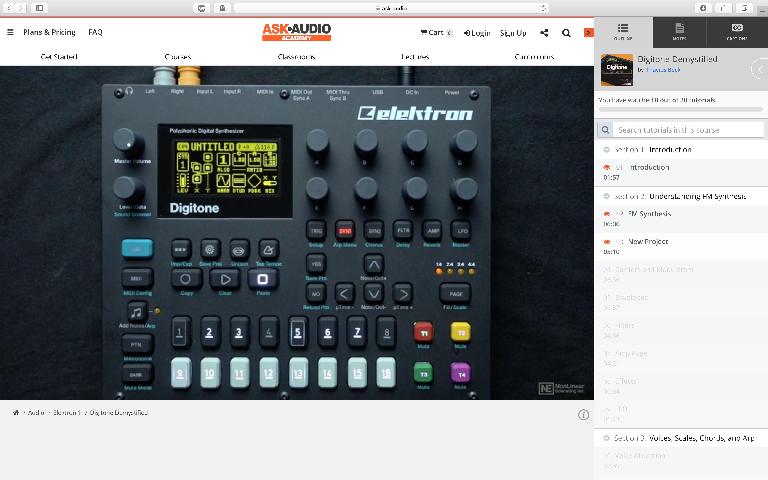 Whatever your DAW, instrument or genre of choice, we've got you covered from first sketches all the way through to final master, and everything imbetween. Here are just some of the subjects that are covered in-depth.
Composition
Music theory
Audio concepts
Recording
Mixing
Acoustics
Orchestration
Audio editing
Audio forensics and repair
Live performance and DJ skills
All major DAWs (Logic, Cubase, Reason, Pro Tools, Ableton live etc)
Sound Design
Mixing and mastering
Social media and music business
Live lectures and artist MasterClasses
And more... in fact, far too many subjects to list here. You can stream courses on all your devices, desktop and mobile, and they're always online just how you left them.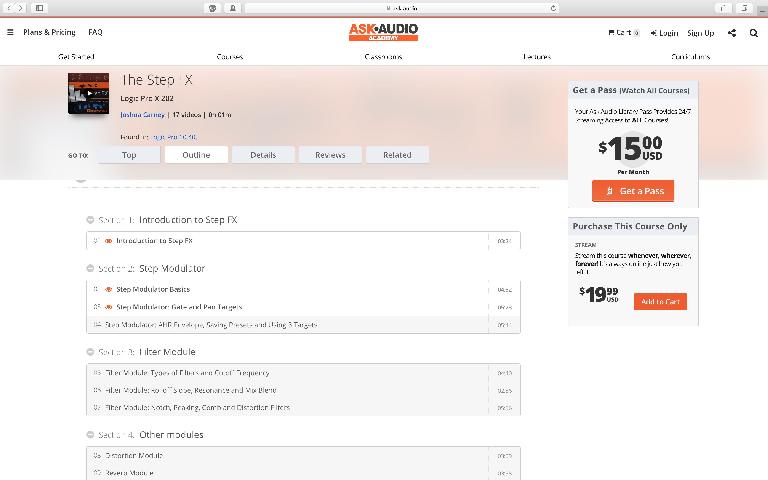 You can purchase courses individually or get a pass to view ALL the videos in the Ask.Audio Academy library - that's almost 24,000 videos - for just $9 per month (regular price is $15). Even better, if you go yearly you can get the same access - every single course - for just $6 per month (regular price is $10), a saving of 33% when you sign up for a year! You can discover more about the plans as well as getting a free demo by clicking here.