Alongside its new 810, a 3-in-one alanog voice module, System80 has revealed the new 880, an analog drum machine in Eurorack format modelled after the classic Roland TR-808. Here's more on these cool effect and instrument modules.
880
The System80 880 is a recreation of the classic analog drum machine of the 1980s reformatted into a 60 HP Eurorack module. It couples the 16 analog drum voices of the original to an enhanced TR-style step sequencer. It's priced at $895, with supplies limited.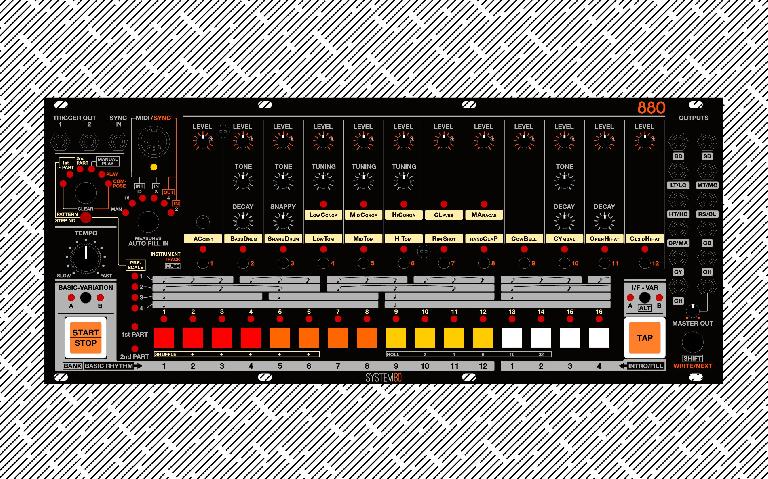 Features
16 analog drum voices (6 single voices, 5 switchable dual voices) with global accent
Pattern sequencer with 1-32 steps
2 banks of 16 patterns
12 rhythm tracks
Shuffle and roll modes
External MIDI triggering of drum voices
11 individual drum voice outputs + master output with volume control
2 assignable trigger outputs
External sync via MIDI clock, DIN Sync or clock pulse.
Jove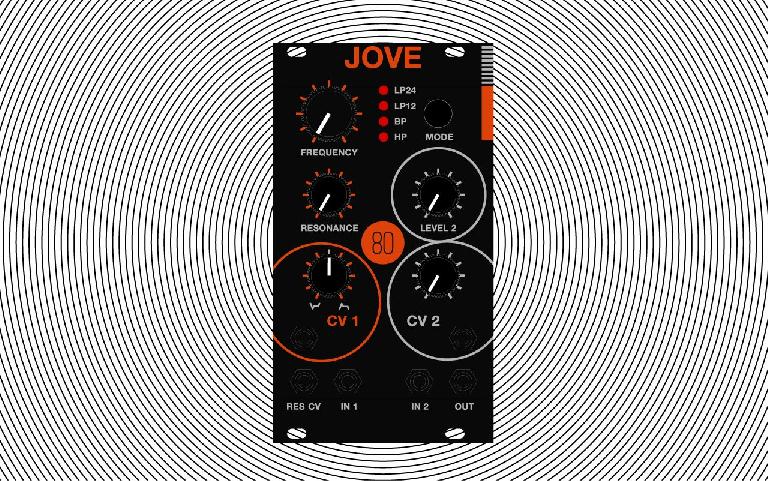 A Jupiter-6 inspired filter in Eurorack. The Roland Jupiter-6 is a 1980s analogue polysynth with a great sounding multimode filter that is quite distinct from other Roland filters of the same era. Here it is recreated in a 14 HP Eurorack module with an added 2-pole 12 dB low pass mode, reminiscent of the Jupiter-8. Like most vintage Roland filters, it is based around a cascaded Operational Transconductance Amplifier (OTA), in this case using the LM13700 OTA in place of the obsolete IR3109 quad OTA.

Carefully compared to an original Jupiter-6, JOVE is a faithful interpretation of the Jupiter-6 multimode filter without using obsolete parts.

Features
4 modes: 24 dB low pass, 12 dB low pass, band pass and high pass
2 audio inputs, one log attenuated and one non-attenuated
2 frequency CV inputs, one unipolar input and one attenuverted input
1 resonance CV input, non-attenuated