Synthstrom Audio has released a major update to the firmware for its Deluge synth / sequencer hardware that brings much-requested new features and tools. Here's what they told us about it.
"After some extensive testing from our dedicated beta testing team we're very proud today to release the massive 3.0 Deluge firmware update! 3.0 comes with a bunch of workflow improvements and features, but most noticeably brings an entirely new way of using the Deluge - as a complex and innovative live looping device. As always, you can download by going to the downloads section of the Deluge page on our website and download the latest firmware version."
Skip to 32 min in Loopop's video to see the new features in action.
NEW In 3.0
Audio clips (an all-new type of clip, in addition to synth, kit, CV and MIDI)
Live looping of audio and instrument / MIDI clips, including easy overdubbing / layering, and automatic tempo setting
Audio clip live looping includes option to record additional audio "margins" either side of loop (from before you even pressed record), to allow a brief crossfade to eliminate click at loop point
Auto-extending of clip length during note recording
Recording count-in
Recording audio or MIDI directly into arrangement tracks
Audio thru
Alphanumeric keyboard, allowing text-based names of presets and files
Deleting of audio and preset files
New preset-loading interface, with "clone" function for adding multiple preset instances
USB host mode for MIDI devices
Ability to switch off automatic sample previewing
Expanded MIDI control of functions for pedal control of live looping
Further CPU optimizations to allow an even greater number of sounds to be played at once
Third-Party Open Source App On The Way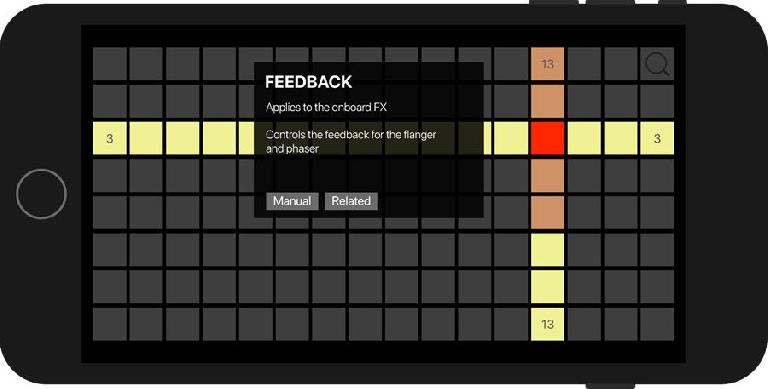 As well as continuing to implement amazing new features, one of the priorities this year has been working with people to create better support materials. The Deluge has just gotten more and more feature-rich and we totally appreciate that some people are getting overwhelmed with the power under the hood and how to access it.