When it comes to processing your sounds there are literally endless lists of plug-ins to choose from. With all this choice it's quite likely that you've overlooked one key device in your collection, the synthesizer.
Any soft synth that can accept an incoming audio stream can be used as a signal processor of some kind. Most DAWs feature an instrument capable of processing audio in this way and Reason's 'Thor' is an excellent example. So let's take a look at how we go about setting things up...

01 - Setting up the Signal Path
No matter which synth you are using to process your audio the first thing you'll need to do is set up your routing so that the synth can receive audio. Of course the method for this routing varies but Thor actually has dedicated audio inputs.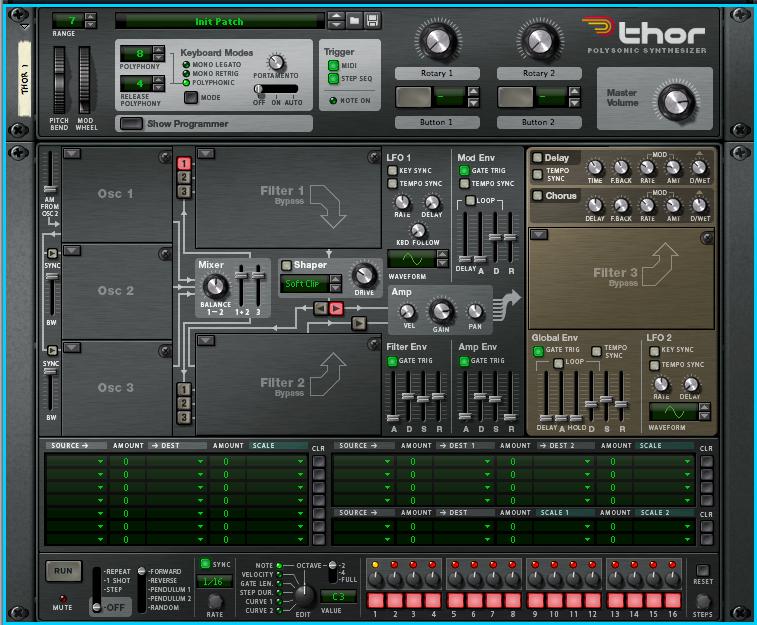 Audio 1 - Unprocessed loop:
You can feed your synth with any sound source you like, in this case I have used the outputs from a Dr. OctoRex loop player. The drum loop to be processed is being fed directly into the Thor's inputs, of course you could use the auxiliary outputs from a mixer if you prefer.

02 - Internal Routing
With your audio being fed into the synth you can now perform any internal routing that is needed. When using Thor this is achieved by using the instruments Mod Matrix. The audio inputs are selected as a source and the inputs of filter No.3 as your destination.
Once this connection is made you should immediately hear your sounds being sent through the filter circuit. We are now ready to start processing our audio.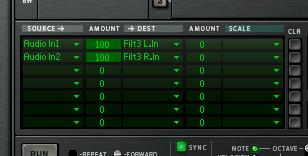 03 - Applying our Processing
In most cases your synth will use it's filter and effects section treat any incoming audio. Thor is no exception to this rule and uses a dedicated, multi-mode filter and a multi effects section as a processor.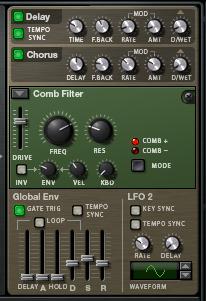 The filter allows you to apply all the traditional resonant low pass and high pass based effects you would expect but there are also a few unexpected modes here. The comb filter is especially effective and can generate a great metallic effect that really enhances our drum track here.
Some chorus and delay is also added here to add extra dimension. Whatever synth you are using it's well worth taking the time to experiment with this technique as it's a solid alternative to standard effects processing.
For extra interest try modulating the filters cutoff with an LFO, envelope or even an external controller. I have used the Thor's LFO here to create a simple sweep.
Audio 2 - Final processed loop:
Want to learn more about Thor? Check out Reason 5 103 - Thor: Master of All Synths!