Synth Stories: Shall Ocin
In this episode of Synth Stories, Argentinian DJ and producer Shall Ocin aka Nicolas Abalos breaks down how he created a signature lead sound for his latest release using the Moog Sub Phatty.
Shall Ocin is an Argentinian DJ and producer, now based in Barcelona, Spain, who has been releasing music since 1998. He is also co-founder of Clash Lion, an electronic music label devoted to Techno, Electro and all kinds of experimental electronica. He makes heavy use of modular synths, analog rhythm boxes and custom made effects and his music can be found on labels like Ellum, Hotflush, Bpitch Control, Last Night on Earth, Hot Creations, Systematic, Get Physical, Culprit, Leftroom and Herzblut among others.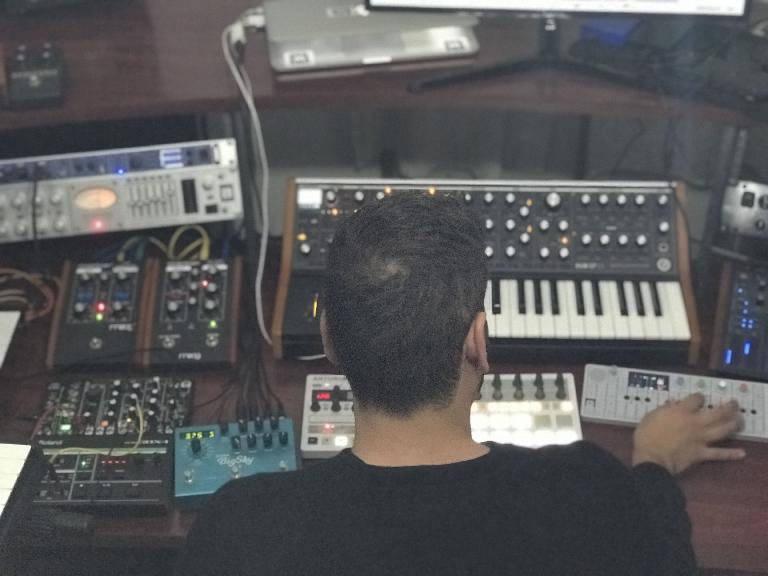 In this episode of Synth Stories we caught up with Nicolas to discuss how he made his latest track, Cicada, from the EP "Bounty Hunter" and also how the Moog Sub Phatty forms an integral part both of this track and of his sound more generally.
His Story
From a family of musicians, the producer (born Nicolas Abalos) had his passion for synths instilled from an early age, partly by his father who worked as an electronic engineer. Having a studio in his house, he says, helps him to maintain creativity, as does working late into the night. Discussing his writing technique, he reveals that he tends to capture a lot of material then go back and pick the parts he wants, and also quantizes as little as possible, preferring the human feel of naturally-played music.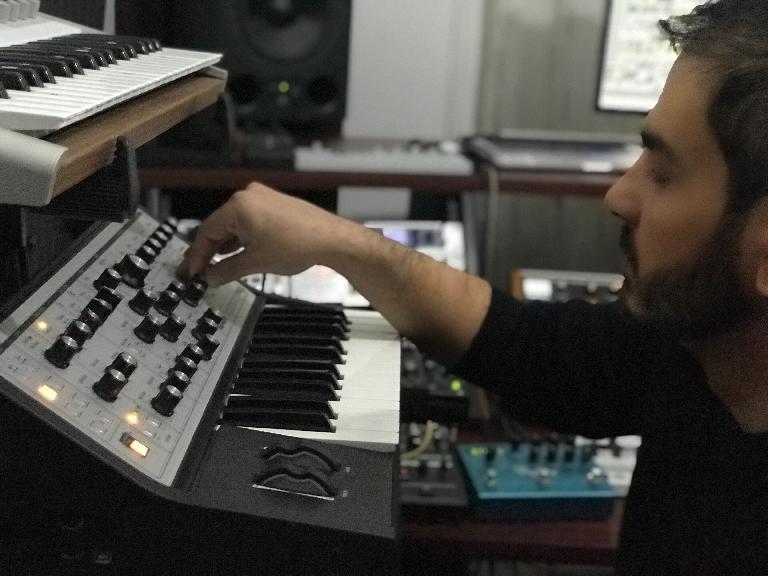 Building The Track
The intial part of the creative process when making the track Cicada was really quick, simply connecting the Tempest drum machine, DR8 and DR09 then the Moog Sub 37 - but he found his wife was using the synth in another studio so he switched to the Sub Phatty, which had been somewhat forgotten in his recent work.
Happily this turned out to be the perfect instrument for the job. Nicolas describes how he went about creating the sound, switching oscillator 1 up to 100% and gradually bringing osc 2 in as well. Next he introduced some overdrive to add dirt, then varied the osc waveform until he hit on the kind of sound he wanted. A random LFO came next applied to the oscillator pitches.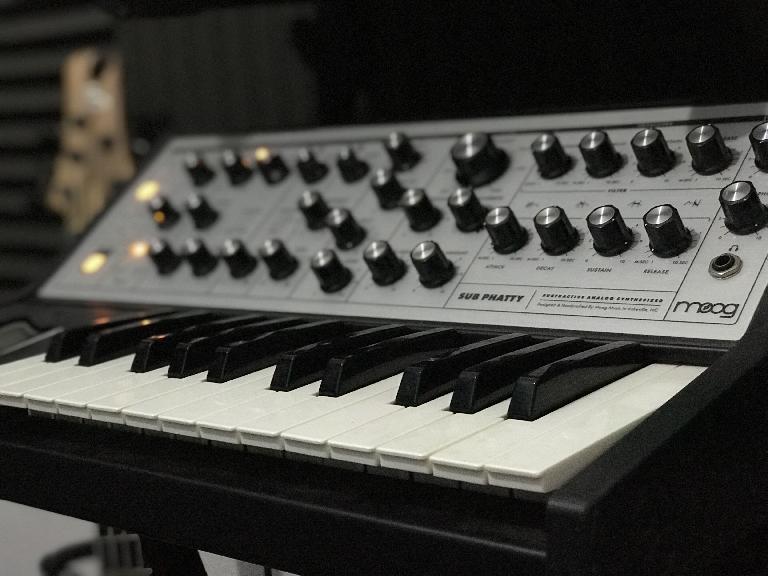 Describing his gear setup, Nicolas lists the RME Fireface UFX, Adam monitors, Access Virus, MS-20, Make Noise 0-Coast, OP-1, some Roland Boutiques and sometimes just the computer as the core equipment he uses when making his tracks.