Synth Stories: Quarry Composer Kris Dirksen on Buchla Music Easel
Kris Dirksen, known for scoring music or trailers for Mad Max: Fury Road & Breaking Bad, talks about how the Buchla Music Easel synth came to be at the heart of his score for Cinemax's Quarry series.
Kris Dirksen is a member of Methodic Doubt, a collective of composers, producers and remixers who create music for movies, TV, games and advertising. He is also a prolific composer in his own right, having worked on or scored trailer music or in-show music for such recent hits as Mad Max: Fury Road, Game of Thrones, Breaking Bad, Banshee and most recently scoring the hit Cinemax series, Quarry. We were lucky enough to catch up with Kris to get his thoughts on the creative process and specifically how he used the Buchla Music Easel to create a unique atmosphere for the critically acclaimed series, Quarry.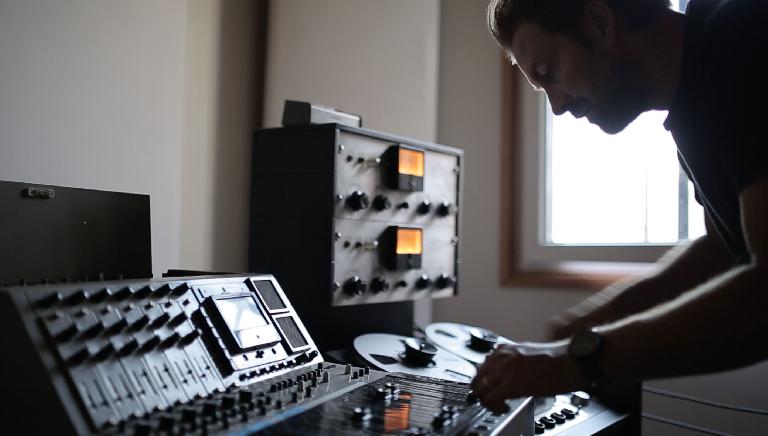 Talking about his background composing trailer music, Kris reveals that synthesizers didn't use to be considered suitable for scoring movies but this started to change with composers like Clint Mansell, Cliff Martinez and bands like Massive Attack whose work transcended the worlds of popular and cinematic music. This reached a tipping point, says Kris, with hugely influential scores for The Social Network and Drive which forever changed the landscape.
Kris sets the scene by explaining the concept of the show: a Vietnam veteran returning home after the war and being drawn into a world of contract killing. The Buchla Music Easel actually wasn't his original go-to instrument for this score, but the more he used it, the better it seemed to suit the tone and mood that he was trying to create. The director was keen not to go overboard with the 1970s vibe as far as the music was concerned so Kris came up with a clever approach: to imagine he'd been sent back to 1970s Memphis and asked to come up with a futuristic score that still sounded warm and human, like the music of Memphis from the time.
The first step was to get hold of a bunch of vintage instruments and outboard effects, even going so far as to record to real tape. Even though synths like the Minimoog and ARP2600 are the most famous synths from that period, Don Buchla was an independent synth designer attempting to do something different with the instruments he built. Many lacked keyboards for example, which pushed users away from using standard 12-note scales and encouraged experimentation.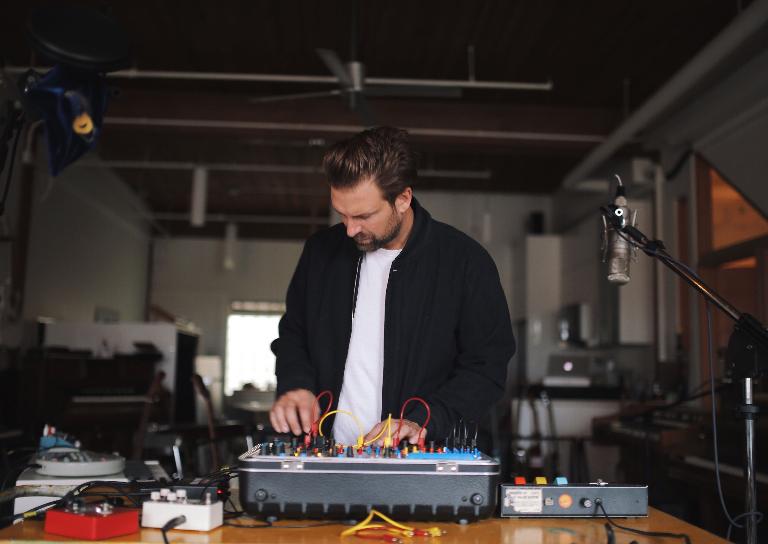 Having always been a fan of the weird and wonderful side of synths, Kris saw his opportunity to finally get a chance to use something very different on a project, despite the time constraints that typically plague composing work. The Buchla Music Easel, by happy coincidence released in 1972, was a more portable version of some of Buchla's larger modular systems. In 2013 this classic synth was reissued but Kris still had to wait a year before one became available to buy!
After trying with limited success to incorporate the synth into a project in a conventional manner, like a regular synth, Kris realized that he would have to adapt to the synth's unusual and non-linear design. Once he realized that he was the passenger and the Easel was the driver, things became easier! Locking himself in the studio and sampling the synth, the raw, chaotic sounds the synth could make turned out to be perfect for underpinning what the directors were trying to get across on screen. Ultimately, it turned out to be the cornerstone of his whole approach to scoring Quarry.