Synth Stories: Justin Melland On Scoring With Buchla, Juno-6 And Dave Smith Instruments
Award-winning, acclaimed film and TV composer and synth head, Justin Melland, shows how he recreates a track from the recent hit Showtime series, Dark Net.
All Photos: Meredith Adelaide
Justin Melland is a multiple-award winning film composer, songwriter and multi-instrumentalist working in the demanding world of film and television who creates refreshingly inventive scores at his studio The Eleventh Laboratory in Los Angeles, California. Fresh from scoring Showtime's acclaimed Dark Net TV series, Justin has also recieved many accolades for his film scores including The Kill Team, Parched and Water And Power.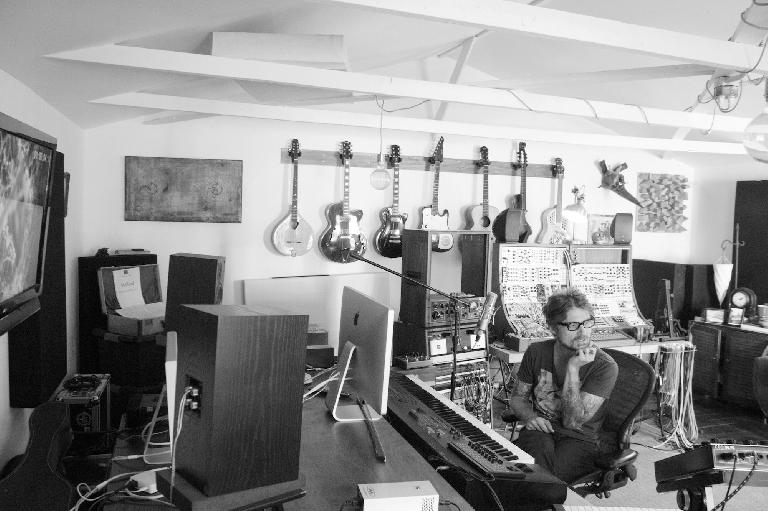 In this episode of Synth Stories, Justin explains and demonstrates how he created the sounds for one of the tracks titled "The New Race" from the Dark Net soundtrack using his Buchla 259 complex oscillator and a Roland Juno-6.
Justin explains how the first part of the track is just a bass line played on a Prophet 6 and a melody played on the OB-6, both by Dave Smith instruments and how he used pulse width modulation to help the bass synth cut through the mix as well as using filtering to sharpen up the attack of the sound.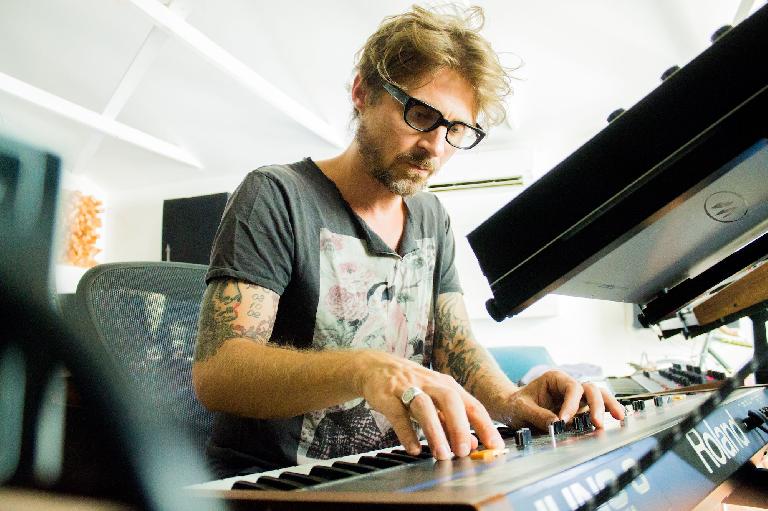 Extolling the virtues of using minimal amounts of instrumentation and track counts so as to allow space for other elements on the eventual soundtrack, he concentrates on using the synths' own controls to get exactly the right sound for each of the parts. Having created the bed for the track, he mirrors this with the Buchla 259, cranking up the amp modulation to reflect the increasing chaos in the scene being scored.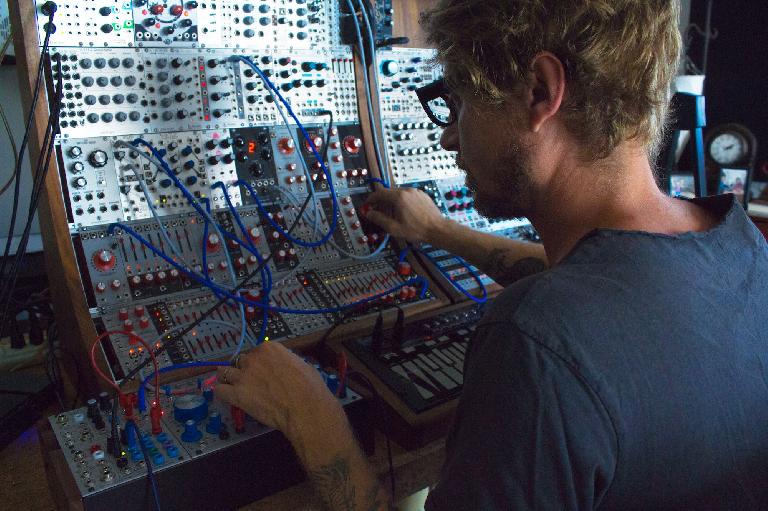 Justin also discusses how he came to own the Buchla synth as well as a eurorack setup, Moog Voyager and Model D, ending up with what he describes as a "Frankenbuchla" combination of utilities and other rack modules! This is a really interesting insight into how a composer working commercially can use the power of synths to create amazing-sounding original scores.
All Photos: Meredith Adelaide