Synth Stories: Hans Berg & Make Noise & Elektron Analog RYTM
Welcome to analog synth heaven. Hans Berg, eclectic techno and house producer, reveals how the Elektron Analog RYTM and Make Noise eurorack modules contributed to recent release, Phase Shift.
Hans Berg is a respected techno, house and experimental artist. His music utilises a lot of interesting machines from eurorack modules through to Moog synths and drum machines like the Elektron Analog RYTM.
In this episode Hans Berg showcases his recent release, Pathfinder, and recreates the sounds from Phase Shift using the Make Noise Teleharmonic synth module and the Elektron Analog RYTM. There are some useful sound design and synth tips that Hans reveals from his studio production workflow and live setup. It's well worth listening to.
The track "Phase Shift" was named after the phase modulation effect on the Teleharmonic module. Yet despite being well versed with synthesis now, Hans wasn't always an expert in modular synths. In fact it was only relatively recently that he became knowledgable about west coast vs east coast synthesis. After being encouraged and advised by some friends he explored this area more and for him he finds West Coast synthesis, like the Buchla model, more alluring.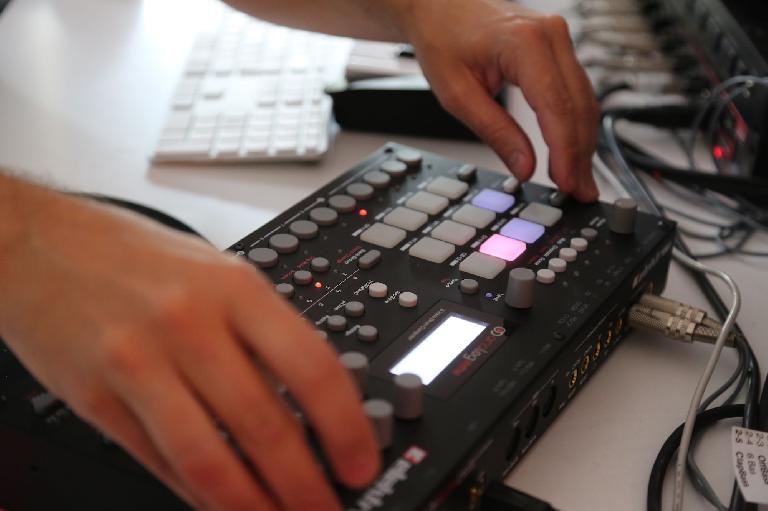 In general with his eurorack system Hans find it "intriguing to connect stuff in a way that I'm not used to". He still learns a lot due to the maths and physics knowledge that he needs to apply to make the most out of it. When it comes down to the layout and design of Make Noise modules Hans used to feel they were more on the confusing side. There were "weird fonts, weird arrows where things are going". At first this annoyed him from an accessibilty viewpoint as he didn't understand why modular synth makers would "make it extra difficult for people". However, now he likes the more esoteric layouts "because it makes you try out more stuff because it is more difficult to understand what everything is doing."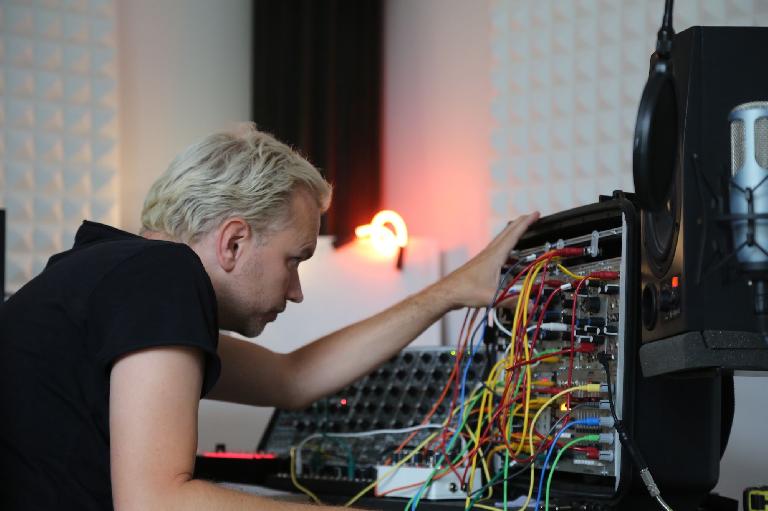 One phrase that weaved through our conversation was "happy accidents". Hans seeks out the sonic unknown, or rather unusual paths that lead to unexpected destinations. Perhaps this acceptance of discovering happy musical accidents is partly what brings a playful energy to the sounds in Phase Shift.
"With modular, for me at least, the whole point is that you don't know everything that's going to happen. If you know everything then it's no fun. It's more about trying out new things and plugging in cables everywhere and seeing what happens."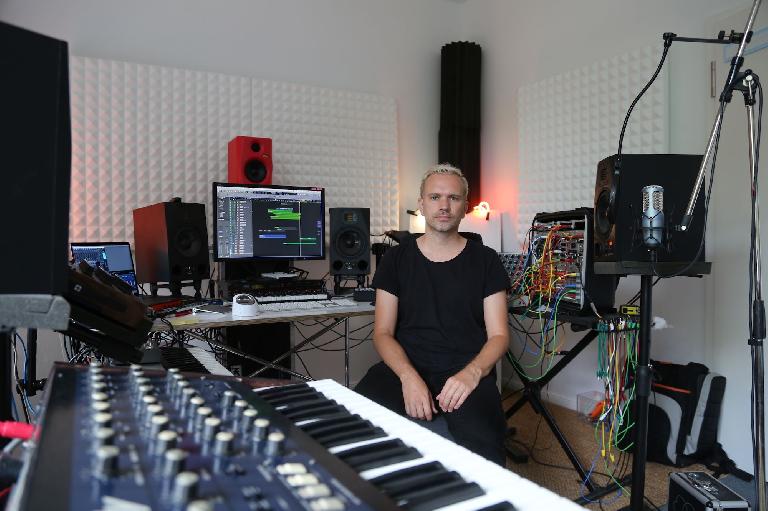 But what about trying to recreate sounds again from scratch? Hans began to explain his take on the process. "It's so impossible to recreate [patches or sounds with a modular system]." I was a bit concerned at this point as Hans was preparing to recreate the synth and drum sounds from Phase Shift... fortunately, he was very able to do so despite reasoning that "if you had a sound and fooled around too much with it, it's gone. It's kind of appealing".