Synth Stories 13: Lucid Grain
Focusing on Make Noise Telharmonic, Morphagene and Mutable Instruments Yarns, Lucid Grain construct and demonstrate a modular synth track live in this episode of Synth Stories.
Martha Plachetka (Panic Girl) and Anatol Locker (Ambiosonics and Spheric Lounge) are Lucid Grain, the a modular synth super group of sorts. Together they fuse Martha's melodic elements, Anatol's "sample guy" approach and rhythmic variations for enjoyable and listenable soundscapes that evoke dreamy states, analog edginess, and grainy modular abstractions.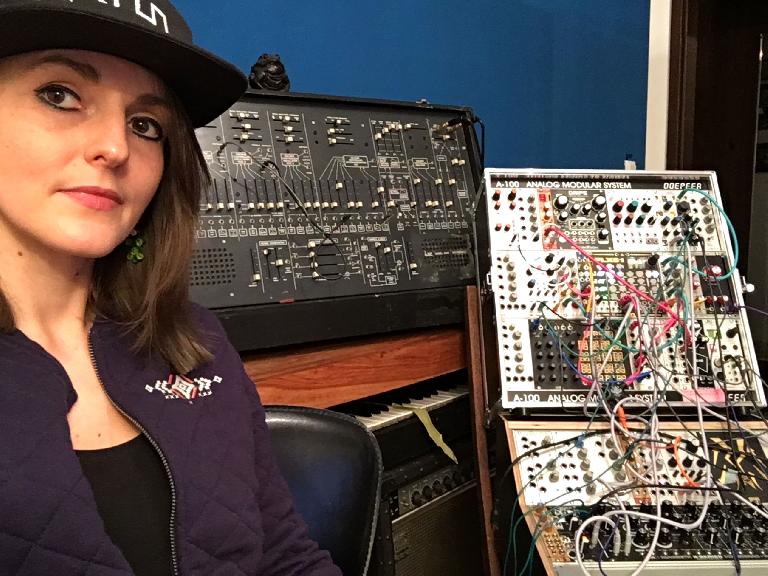 In this episode we are taken on a melodic, ambient journey typical of the kind of analog memories Lucid Grain bring to their music. Their debut album, Rise and Fall, constructs ambient vibes that "balance the chaos of continually evolving acoustic worlds". But due to the complex workings of their eurorack modular synthesizer-based setups it was nigh on impossible to recreate a track from their album. Instead, they've created a new track specially for this episode of Synth Stories using a wide array of eurorack modules and machines from Dreadbox, Mutable Instruments (Yarns), Make Noise (Telharmonic & Morphagene), Endorphin.es, Elektron Digitakt, sampled old radio recordings, Folktek Mescaline, an iPad, GliderVerb and other iPad apps, OP-1, MoogerFooger Ring Modulator and an ARP 2600, amongst others.
The result? Some breathtaking and frankly wonderful sounds.
Lucid Grain started off jamming together. Playing, listening to each other, weaving in new sounds to compliment what the other was creating. As Martha says, "the more that happens unexpectedly and suprises you on the way, the better". Where many music collaborations are based on happy accidents, with a eurorack synth setup as their basis, perhaps Lucid Grain are even more open to receving "beautiful results that come out it (thanks to being) modular".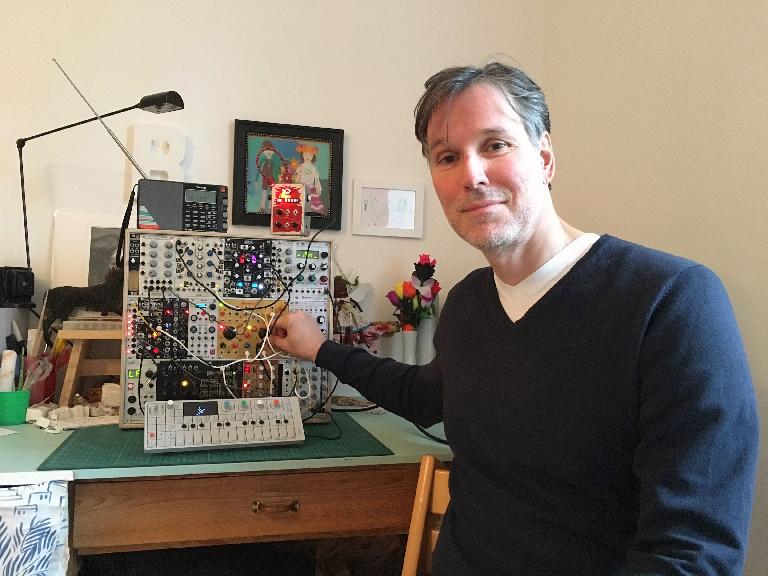 Anatol feels most people don't use modular synthesizers for jamming live, but rather for "recording bits and pieces which they then incorporate into their own sounds". However, like how Lucid Grain formed, he encourages everyone to "go that extra mile, find someone, go to a modular meetup, and go out and experiment!"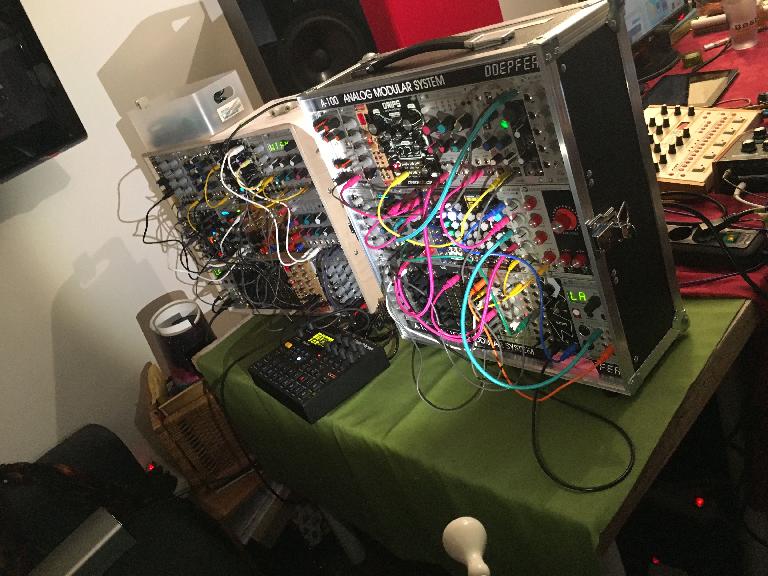 The best laid plans for Lucid Grain are spontaneous ones. As mentioned above, listening to each other is key for Martha and Anatol. Martha continues, "in every track both of us were playing all the time. What was needed to make it more melodic or rhythmical depended on the jam session."
The new album Rise & Fall on ModularField is available on Bandcamp, iTunes, Spotify and you can even buy it on cassette tape! There have been some really nice reviews from all over, especially in the DJ community! Lucid Grain is available to play live and will continue to do more modular jams and patch their cases up.