Synth One Now Available For iPhone - And It's Still 100% Free
AudioKit Synth One is the world's first completely free, open-source full-featured professional iOS synthesizer app. And now it's come to the iPhone so you can carry it wherever you go.
Audiokit's Synth One is a modern marvel - a powerful soft synth that's been developed by a dedicated team of experts, who make it available for free. And now they have gone one step further, and created a version that's native to the iPhone, so you can have an incredible synth with you literally wherever you go. The team has done incredible work in fitting the synth's many sections and controls into a more compact form factor, and it looks great on the larger screens of Apple's recent phone models. Plus, on both platforms, the app now supports VoiceOver for blind and visually impaired musicians.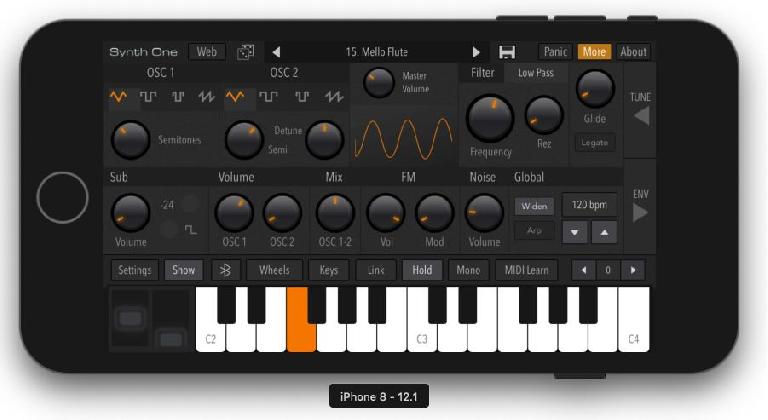 FEATURES
This synthesizer is completely free, fully functional, and ad-free. It's the ultimate free iPad music instrument app.
Hybrid Analog/FM Poly Synth (6-voice)
Over 300+ Presets crafted by famous sound designers
Accessibility! Voice Over for the blind & visually impaired
Audiobus 3 & Inter-app Audio (IAA)
AUM, BeatMaker 3, Cubasis, GarageBand, etc compatible
Five Oscillators (2 DCO, FM, Sub, Noise)
2 Assignable LFOs with dozens of routing possibilities
100+ Alternative Scales & Tunings
Vintage-Style 16-Step Sequencer
Classic poly arpeggiator
Ableton Link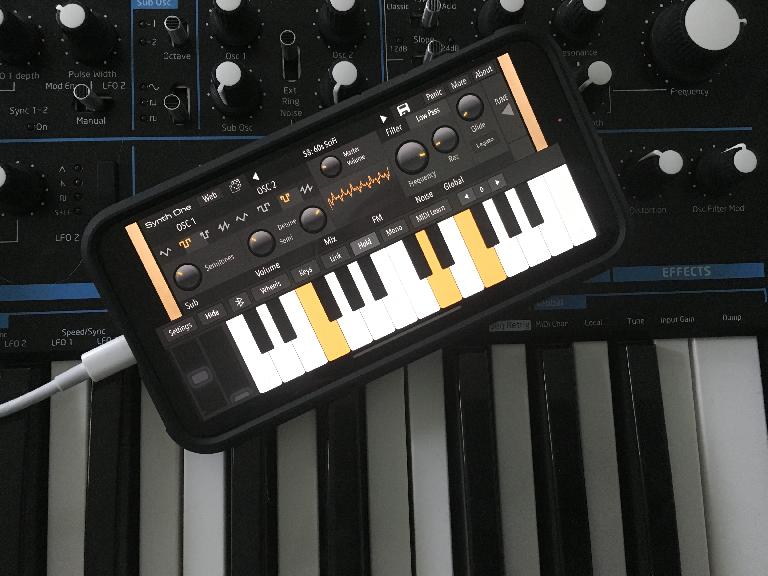 MIDI in (Control with a MIDI Keyboard or DAW)
Touchable ADSR Envelopes for Amp & Filter
FM Oscillator w/ Mod
Dedicated Sine/Square -12/24 Sub Osc
4-Pole Vintage Low-Pass Filter
High-Pass/Band Pass Filters
Mono portamento & legato
Beautiful Sean Costello Reverb
Multi-tap (ping-pong) delay
TouchPads
Preset Import/Export & More…
MIDI Learn on all knobs
MIDI Bank (MSB)/Patch Change & Sustain Pedal support
Compact app size (under 50mb)