Analog fuzz 'Aspid' by Svarog Audio was made specially for working with bass synthesizers and modules, 'kick' and also electro and bass-guitars. It's assembled by hand in accordance with the classic analog scheme. Only the best quality parts have been used, such as the original circuit LM308N and film capacitors EPCOS. It is screened to avoid interference.
Unless you speak or understand Russian you might not understand the first minute of this video. The rest shows the Aspid module in action with TipTop Audio BD808, Arturia's MicroBrute and more...
Detailed Info
The MIXING knob is used for mixing raw and processed incoming signals. This knob is meant for processing bass pieces and kicks. It's common knowledge that the overload effect reduces low frequencies to a certain extent. To avoid trapping of sound waves take advantage of the knob.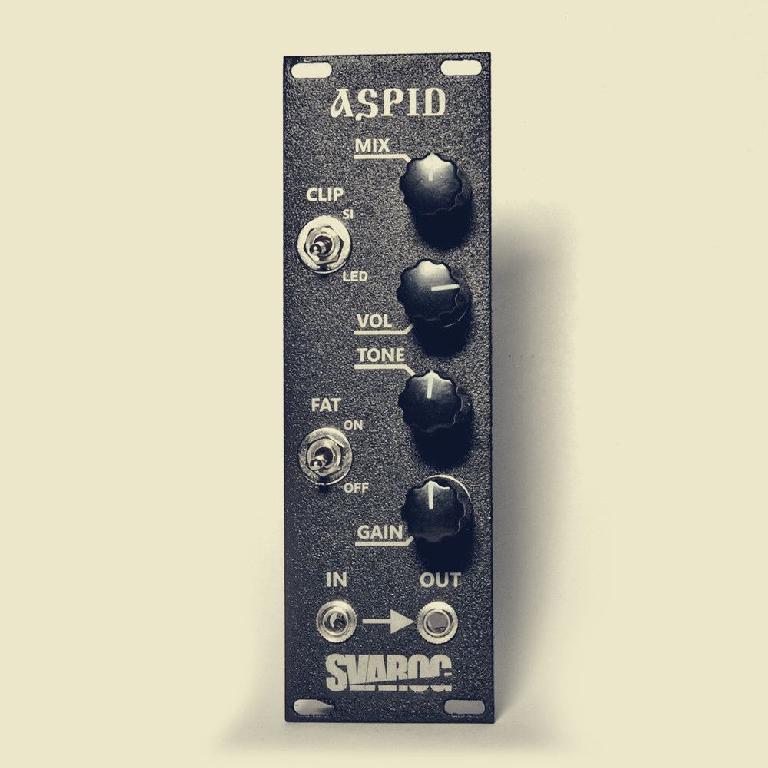 The VOLUME knob is the volume of effects. At its original position the mixing handle works as volume of the initial signal.
Tone enables you to regulate the quantity of a high frequency spectrum in the effect's sound.
GAIN is the degree of distortion.
FAT adds 'richness' to the sound structure.
CLIP MODE changes the structure of distortions.
The first mode gives a softer sound typical of vintage distortion effects. The second mode is meant for hard distortions, the sound acquires a lot of harmonics.
The 'GAIN' knob works together with 'fat' and 'clip mode'. Each of them affects the other two. It allows to obtain different variations of sounding the module.
Price: $70 USD
[Via: Matrix Synth]
Web: http://www.svarogaudio.com/#!aspid/clqj