A new company going by the name of Superlative has teased a brand new hardware synth that will be unveiled at Superbooth 2019, and it looks intriguing to say the least. The SB-1/Space is reportedly an analog synthesizer with a 3340 VCO and a 4-pole OTA VCF with discrete envelope - taking after the iconic Roland SH-101 Synthesizer.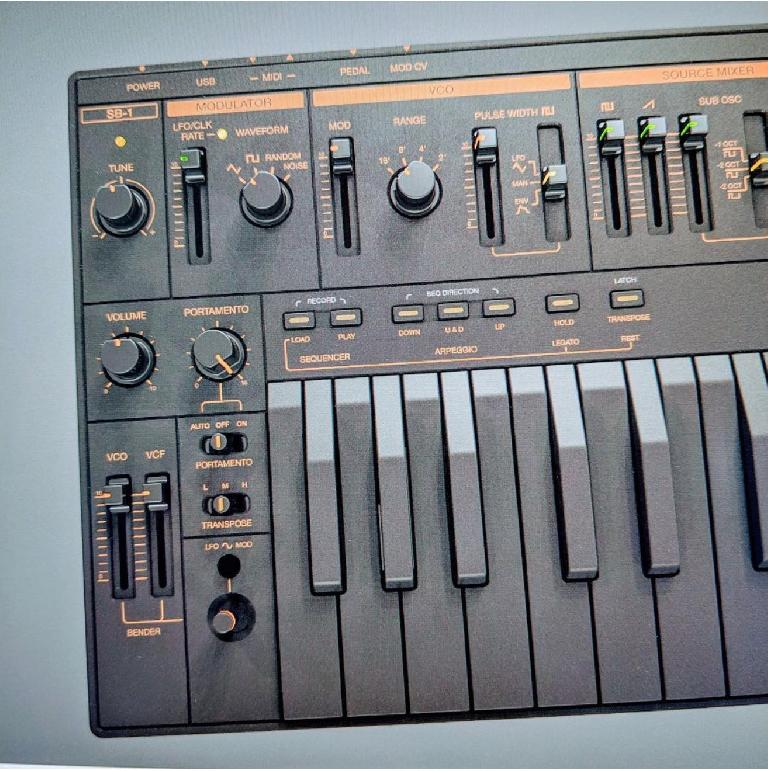 It will feature a full-size keyboard thatuses tactile rubber as well having a good selection of I/O including USB, MIDI and CV/gate in-/output. It will also have a sequencer with two layers - one for the internal synth and one for external devices. Another unusual feature is that it will apparently have an internal rechargeable battery, making it supremely portable.
Features
Analog: replica 3340 voltage controlled oscillator and classic 4-pole OTA VCF with discrete envelope
Connectivity: USB, MIDI, and CV/gate input and output allow for simple musical interfacing with other synthesizers and modular gear.
Keyboard: The SB-1 utilizes a newly-developed full-size keyboard based on tactile rubber dome switches for a fast and responsive feel.
Portability: A precision engineered chassis enables a new form factor that is thinner than one inch, yet rugged enough for everyday portability and use.
Recharging: The SB-1 is the first ever analog synthesizer to incorporate a rechargeable battery, allowing all-day playability between charges.
Sequencer: A new dual-layer sequencer allows for synchronized control of a second instrument via CV/gate or MIDI for a dynamic synth duet.
Keep an eye on Ask.Audio for more details about this new hardware analog synth as we get them!