Have you ever wanted Clyde Stubblefield's "Funky Drummer" perfectly recreated, but with an updated drum kit? What if I told you it's not only possible using his actual performance, keeping everything that made it legendary and magical, but it is easy to do?
We can make faux multitrack drum stems from the original audio file using Regroover and replace only the drums using Superior Drummer 3's Tracker module and the game changing core library of drum samples! Every nuance, perfect imperfection, speed change and velocity inconsistency would be captured and only the drum samples and recording quality would be enhanced!
What You Need
ReGroover
Superior Drummer 3
A Drum Loop
Step 1 – ReGroover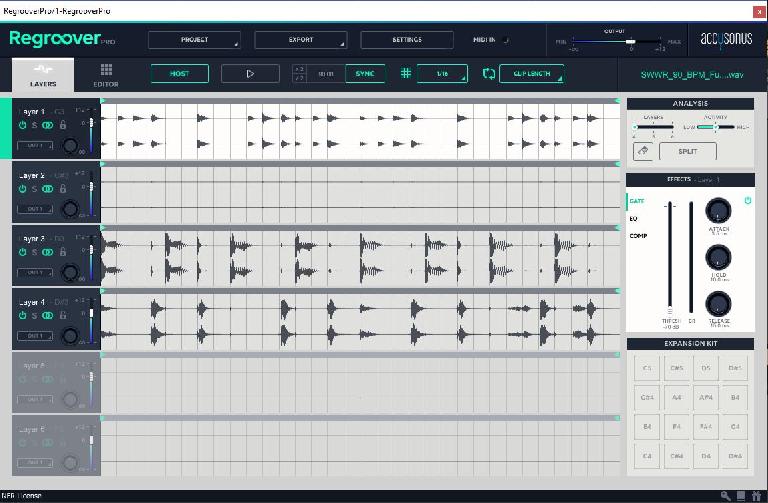 ReGroover uses mouthwatering technology to separate a full drum performance in one file into separate tracks for each of the different drums contained within it. It does a really great job too. I dropped a drum loop that had a kick, snare, clap, and high hats into ReGroover and it gave me 4 tracks. One with just the hats, one with the kicks, one with the claps and snares, and a fourth one with essentially glitchy sounds (artifacts) the algorithm couldn't identify as on sound or the other.
That's impressive.
Now, the tracks aren't perfect. The kick and snares had artifacts of one another. However, that is totally fine for our purposes, because once we get the tracks into Superior Drummer 3 (SD3) those artifacts are treated as mic bleed, which is incredible, or they are otherwise easy to get rid of, if need be. Note: There are ways to sculpt, shape, and make the separated tracks sound better in ReGroover itself. Finally, all I needed to do is hit the export button. Literally, that's it. ReGroover did everything else!!
Step 2 – Superior Drummer 3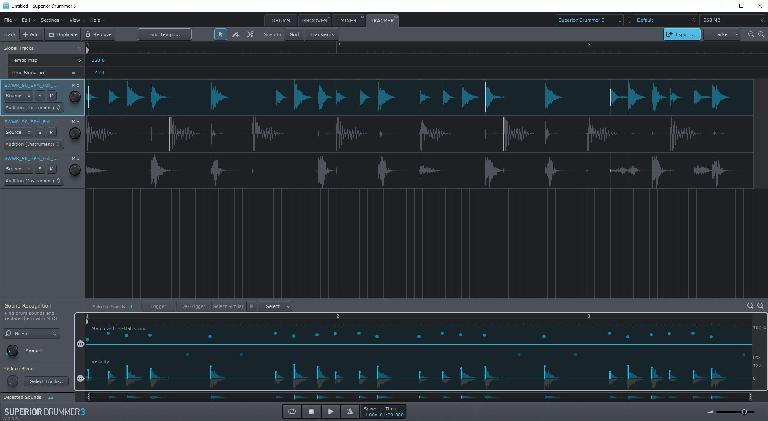 I imported the newly create stems into the Tracker module in SD3. The tracker ran its processes and found most, if not all, of the drum hits. SD3 quickly found each hit's placement in time (recreating the groove) and its velocity information; keeping the humane feel. I then used the mix knob for each track to mix between the original drum hits and SD3's drums. This is where the enhance or substitute idea comes into play. To completely substitute, as I did, you need to crack the knob all the way to the right.
I only need to do a few other tweaks to get exactly what I wanted and there are many, many other ways, beyond those, to manipulate the sounds and the performance once you have successfully imported and analyzed the stems.
Watch the video tutorial to find out more:
Conclusion
Yes. It really is that simple. Imagine. All of those classic drum breaks, all of those full drum loops you have from sample packs, or even the recordings of you smacking your desk… they can all be transformed into pristine sounding drum performances using these techniques!
Learn More
Superior Drummer 3
https://ask.audio/articles/review-toontrack-superior-drummer-3
https://ask.audio/articles/transforming-cardboard-boxes-kitchen-pans-into-realistic-drum-kits-with-superior-drummer-3
Regroover: https://ask.audio/articles/review-accusonus-regroover-pro