Latvian synth specialists and makers of all kinds of cool hardware Erica Synths have unveiled their latest model and this time it's a real banger. The Techno Drum System features a brand new set of analogue drum modules and an advanced drum and loop sampler. Its analogue synth engine is designed to give you fat acid basses - but there's more!
Consisting of an incredible 15 different modules, it's triggered by the company's dedicated Drum Sequencer with extensive CV capability and sound shaping controls. It will be available on June 26 - head to the website for more information as it becomes available - http://www.ericasynths.lv/en/shop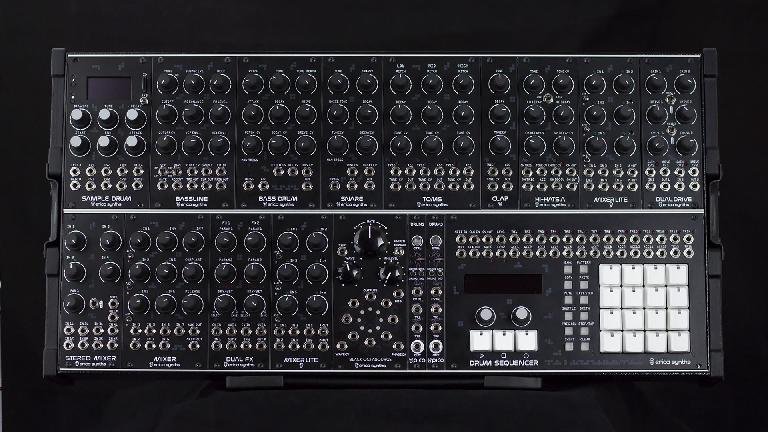 Modules Included
Drum Sequencer
Sample Drum which takes samples from an SD card and can play two samples at once
Bass Drum (inspired by 909)
Snare Drum
Toms
Clap
Analog Hi Hats
Dual Drive with 3 drive modes
Stereo Mixer
Drum Mixer with 7 inputs plus compressor
Mixer Lite
Dual FX module with 8 effects from the Pico synth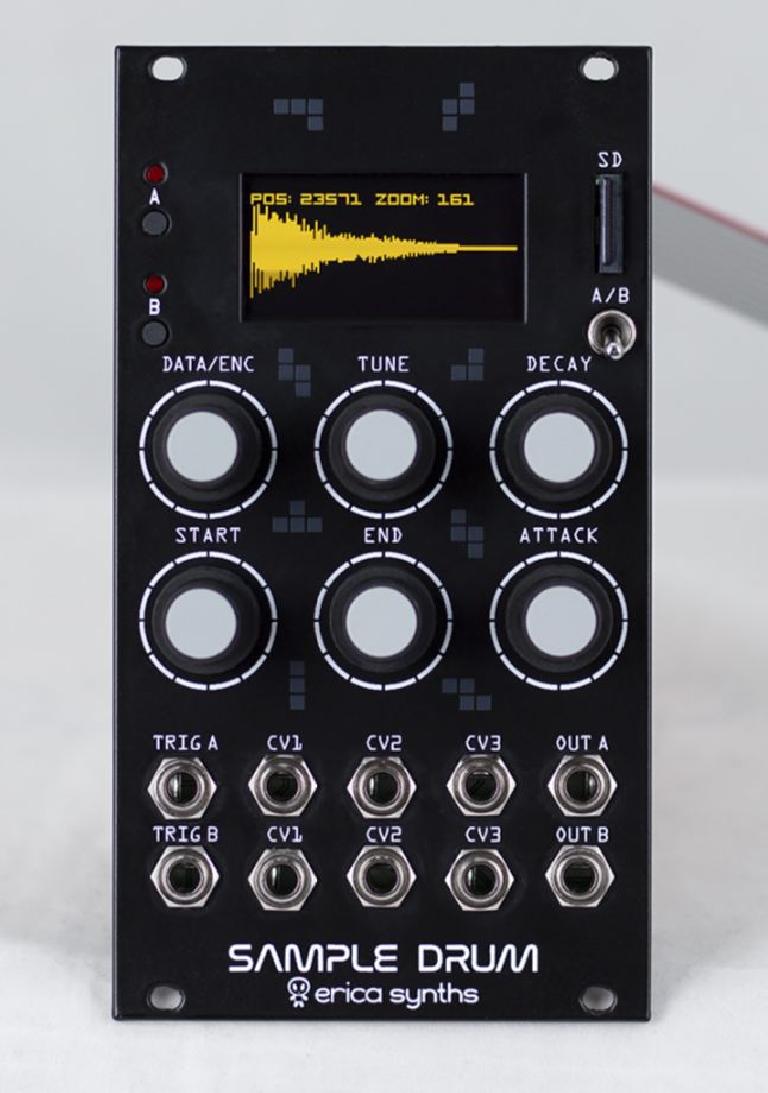 The Drum Sampler module looks particularly powerful. "Sample Drum brings you two independent drum sounds or loops with plenty of manual and CV controlled parameters. Samples are stored on the microSD card, and OLED screen makes working with samples instant and easy."
Sample slicing

WAV file with CUE points import

Triggered individual slice playback

Sample import via SD card

6 freely assignable CV inputs

1V/oct pitch tracking

Sample processing

WAV cue import for slices

Manual trigger buttons

Virtual VCA after each slice trigger