Superbooth 2019: Korg Announces Minilogue xd Desktop Synth Module
Korg have announced the desktop module for their most popular analog synthesizer, the Minilogue xd and it weighs in at just over $500 USD.
Melville, NY – May 9th, 2019 – Earlier this year, KORG stunned the synthesizer world with the release of the minilogue xd; a powerful combination of minilogue's unique analog signal path and form factor, monologue's sequencer and micro tuning capabilities, and prologue's digital MULTI engine and multi effects. Taking it one step further, KORG has released the minilogue xd module, a desktop version with all the sound capabilities from the keyboard, including its unique 2 VCO + MULTI structure.

One of the defining features of the minilogue xd module is its poly-chain feature, allowing users to connect it to an xd keyboard, which then work in harmony to provide a combined 8 voices of analog.
xd module's 16-step polyphonic note sequencer also captures motion sequences, allowing the user to record the movements of up to four parameters, plus, the switches double up a note-entry keyboard.
"The desktop version of our minilogue xd synth is a perfect way to add minilogue xd's unique sound where more keys may not be necessary. That, in conjunction with its poly-chain feature, means even more options for user looking to add the right amount of analog to their setups," says James Sajeva, Director of Music Technology Brands at KORG USA, Inc.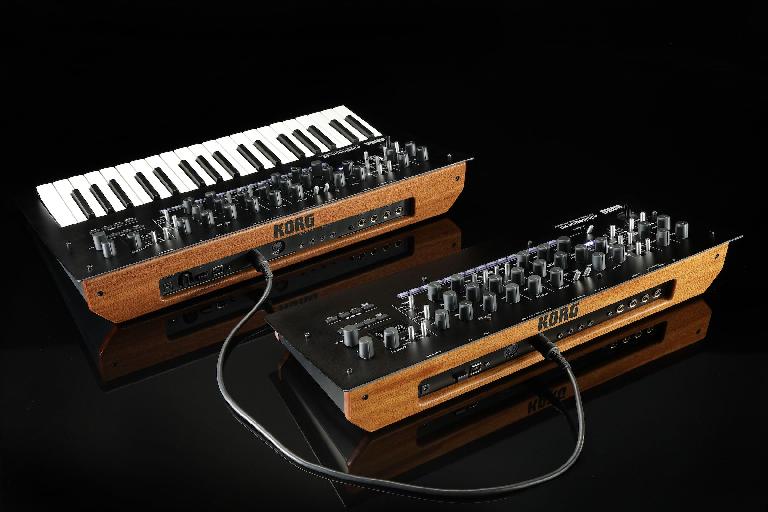 Outfitted with the same controllers as the original, minus the keybed, the minilogue xd module is the perfect analog polyphonic synth for most modern-day setups and can become an ideal addition to any keyboard or DAW. minilogue