Moon Modular has announced its new M 543 CP, a 4-channel output mixer with voltage controlled volume and panorama per-channel with dual stereo headphone outputs amongst other nifty features.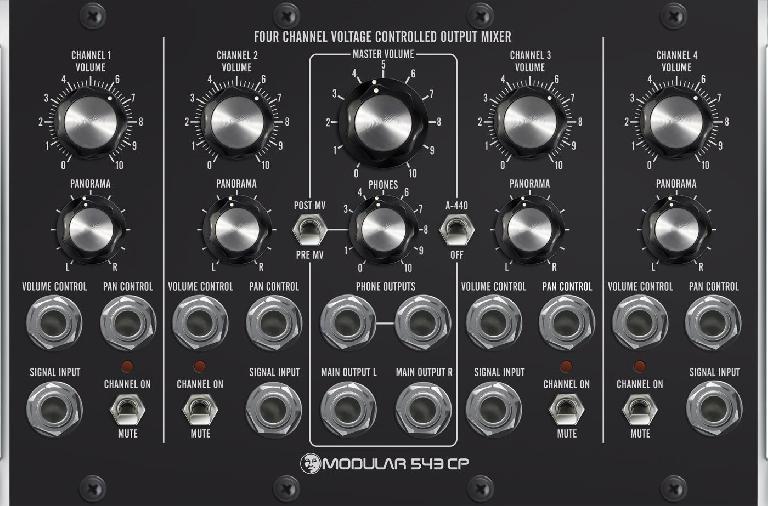 Features
Four-channel master mixer for audio signals and control voltages with master-level control, channel on/off switches with status-LEDs as well as independent voltage controllable input volumes and panorama positions.
Master volume control with dual stereo headphone outputs (switchable pre/post master control).
Switchable 440 hz tuning aid.
Voltage ranges 0-10 volts, panorama control (set at center position) needs -5/+5 for full left/right range.
The module is DC-coupled (except headphone outputs) to use it e.g. as a quad input/dual output mixer for control voltages. DC coupling can be defeated via jumpers on the PCB.
The module has the original Moog Console Panel form factor.