Here's something a bit different for singers, rappers and all other kinds of vocalists.
PIPE is a voice / breath / mouth-controlled dynamic FX processor and synthesizer that turns your voice into a powerful FX / beat / lead / soundscape synthesizer and offers unprecedented levels of vocal processing, expanding the traditional boundaries of singing. Conventional singing with lyrics is also possible, and you can use the FX to add live modulations to your vocal performance.
Here's a video of it in action from Superbooth 2018.
Specifications
The PIPE has 12 different algorithms: ORPHEUS, FILTERRA, SYNTH, REVERB, MADELAY, PULSE, BASSDRUM (three versions), OCTAVA, GENERATOR, HARCHO!
The PIPE consists of the handheld part and a small break-out box with L R output jacks (1/4-inch) and DC IN for power. The handheld part and break-out box are connected by a single cable that contains both output channels and DC power.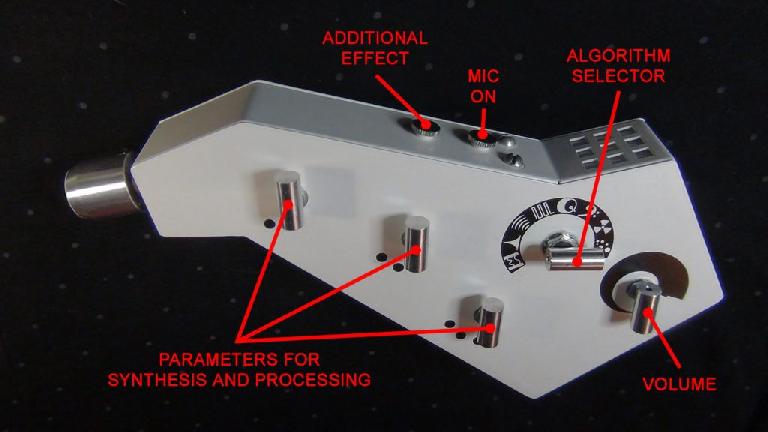 The handheld part consists of the contact vocal mic (connected by a standard 1/4-inch jack), electronic components and the controls. You can easily attach a cable extension to the mic which opens up many more options. Attach it to a stand, or put it inside of or on the surface of acoustic instruments such as drums, guitars, trumpets etc. Also, you can use the mic in jack as external in and use the PIPE to process any signals you want.
It will be available in black or white and is expected to be available at the end of spring 2018 - with pre-orders open now via the website.
Price: Around 450 Euro plus tax