Few producers garner the attention that BT (Brian Transeau) commands at the helm of studio innovations.
Years ago, BT was one of the first producers to make popular the sound of "stutter editing" - a technique that involved meticulous, time consuming micro edits to glitch out a beat, and effect the sound in a novel way. As BT's involvement in music production has grown, he's now stepped across another line, and is straight up programming.
His custom built Effect Plugin by iZotope called Stutter Edit just hit the market. Its a clever device allowing the user to press keyboard MIDI notes, which in turn activate various stutter effects. What used to take hours in the studio editing, can now be added to the mix at the stroke of a keyboard press. I bought it as soon as it came out, and immediately started implementing it into my live DJ sets with Ableton Live. It loaded up pretty easily. There's a little bit of wiring to get the stutter edit up on each channel.

Here's a brief walk through, which is also thoroughly documented in the program upon first launch. A quick note - don't just click "Hide This box" before you follow the link in the box to the instructions. I made that mistake, and it was a pain to find the directions with a web search.
Step 1
Drag Stutter Edit to the audio channel you wish to effect. For instance, I dragged it to the channel 1, where I have full songs for my Ableton set.
Step 2
Create a new, empty midi track. This will be how you input the keyboard MIDI notes to command the plugin.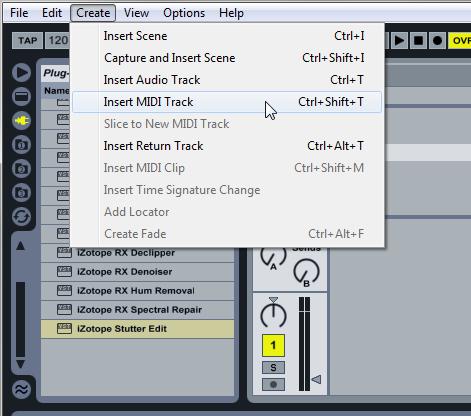 Step 3
On the MIDI chanel, select Midi From : All ins.
Select Monitor : In.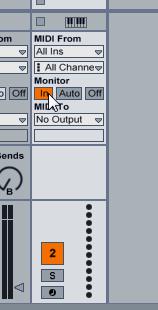 Step 4
On the midi channel, click Midi To : 1-audio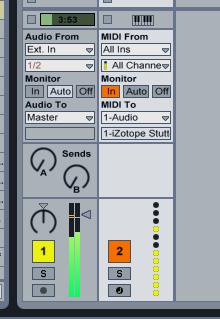 Now, you've got MIDI data going to a silent MIDI channel, then routed to the audio channel. The plugin takes the MIDI data and as each key is pressed, that specific stutter effect works its magic on the audio.
Here's a picture of both channels together, with proper settings: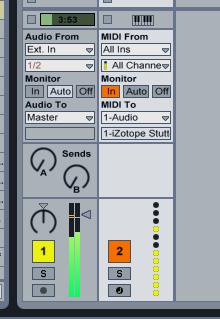 So How Good is it?
Well, downright amazing. With one added VST, I feel like I have 500 new effects. I had to add a small portable keyboard to my rig, but its well worth the gain in textures, glitches, fade outs, epic builds, and stutters.
Each key on the keyboard does a very specific sound manipulation. I like that a lot, because it makes complex filtering perform in a predictable way.
I think glitch and stutter effects will be all the rage for the next 6 months. Just do yourself and the audience a favor. Don't get so lost that you're doing 50 effects every song. It'll get old fast.
Use it to create builds, use it to create payoffs. Don't use it for the sake of stuttering every 4 bars!
You can win a Stutter Edit Plugin enter now!