TURNER enables you to "roll the dice" with random sounds and noises. Beat shreds, melody fragments, or wild Sound experiments will turn into new ideas - in no time!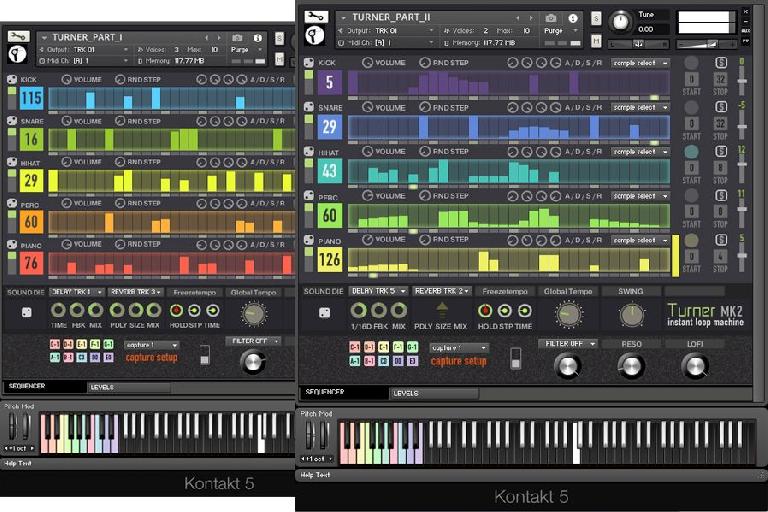 TURNER's wide variety of Sequencer-Parameters, such as Pitch, Sample Start, Sample Slice, Filter, Panorama, Lofi, Noise, Saturation, Octave Shift, LFO Pitch, last but not least LFO Filter, will ease you into a much more fluent and intuitiv workflow.
Not to forget the fun you will have with five available Sequencers - each can store up to 127 Samples.
Intro video:
Watch Instant Loop Machine in action:
But TURNER is not just a great generator for fresh ideas: Because of its ability to process the included and custom Sample Slices (or even longer Samples) in a lot of different and exciting ways, it also is a fully- loaded Remix Machine!
TURNER's numerous possible combinations make it one of a kind - a highly inspiring multi talent.
TURNER : ONE NAME : ENDLESS POSSIBILITIES.
System-Preferences: Mac OS 10.8/10.9/10.10, Windows 7/8, Full-Version Kontakt 5.5
Infos, demos and download: www.sturmsounds-electro.com