Here's an interesting one for all the vocalists out there. Have you ever forgotten a lyric during a show? It's not pretty, but it can happen to anyone - even seasoned professionals. But while an instrumentalist might be able to fudge their way through a solo, a singer messing up is much more noticeable. Staffords On Stage has a clever product that aims to head off such problems. Whereas an iPad or laptop scrolling lyrics can look bad on stage, the company's Stageprompter works differently - it sits on the ground and is invisible to the audience. Here's what they had to say about it.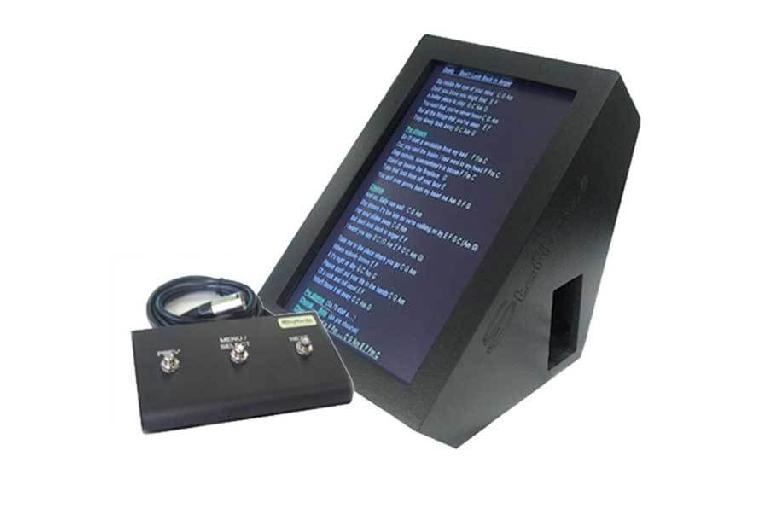 "Some types of live entertainment still use a music stand in front of every artist. There are also many apps for iPads and tablets that can scroll lyrics, but all of them are prone to being interrupted by an unforeseen "pop up", causing havoc during a song. Like music stands, they must be positioned at a height where the audience will know that they are being used.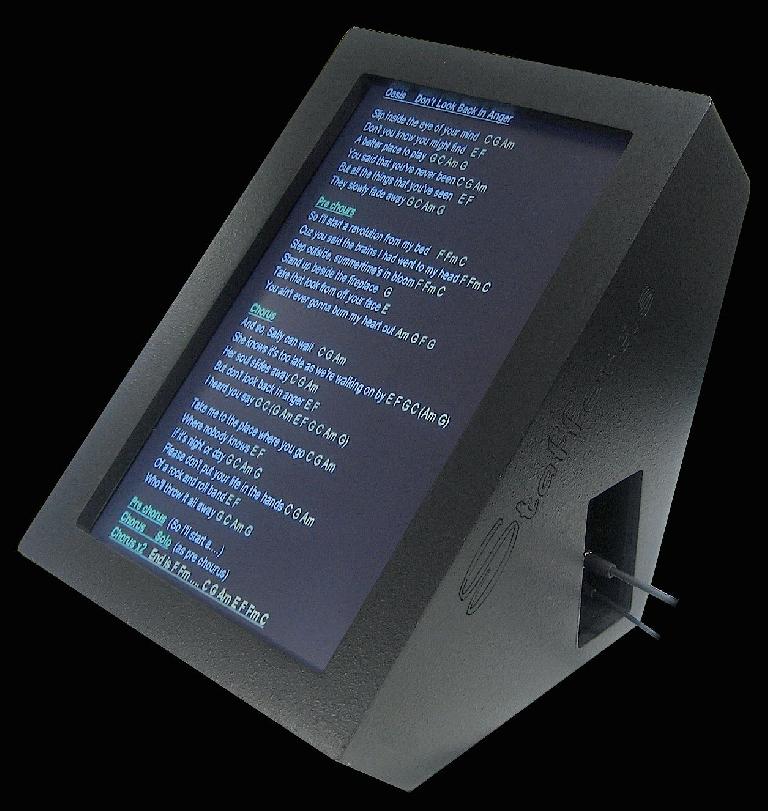 The Stageprompter is a computer-less solution that features a 22" color screen hidden inside a wedge floor monitor cabinet. Your lyrics, chords and music score are saved as images on a memory stick and displayed on the screen. Using a foot switch, you move through your music, one song at a time. Complete with its own flight case and screen protector, the Stageprompter is designed to handle the rigors of roadies and touring transport."
Features
Solid birch plywood construction finished in a tough black textured coating
Carry handle
22″ color flat screen
USB Memory Stick
Rubber feet
Accessory bag
External 12 volt power adapter
Robust metal foot switch (forward, reverse and menu select)
High density foam screen protector
Weight 28lbs
Dimensions 22x16x16 (inches)
There's also a web app that appears to let you manage lyric sets via your computer. It's certainly a novel solution to a performance problem, and has some high profile users including Robert Plant and Scouting For Girls amongst others. Is it the kind of thing you could see as part of your own live rig?